10 Madison restaurants with enhanced outdoor seating thanks to city's Streatery program
Outdoor seating has been a lifeline this summer for some restaurants lucky enough to have it, but it comes with challenges, and worse, an approaching end date with colder weather on the way.
About 87 restaurant and bar owners are taking advantage of the city's "Streatery" program, modeled after efforts around the world to help restaurants during COVID-19 restrictions by helping them increase their outdoor dining areas by extending into streets, parking spaces, parking lots and alleys. Twenty-six other applications are pending in Madison.
The efforts are in response to public heath data that suggests that al fresco dining is a safer option than eating indoors in restaurants. Or as Chicago Tribune columnist Mary Schmich put it, "a restaurant patio is a calculated risk."
Here are 10 Madison restaurants and bars taking part in Streatery.
(10) updates to this series since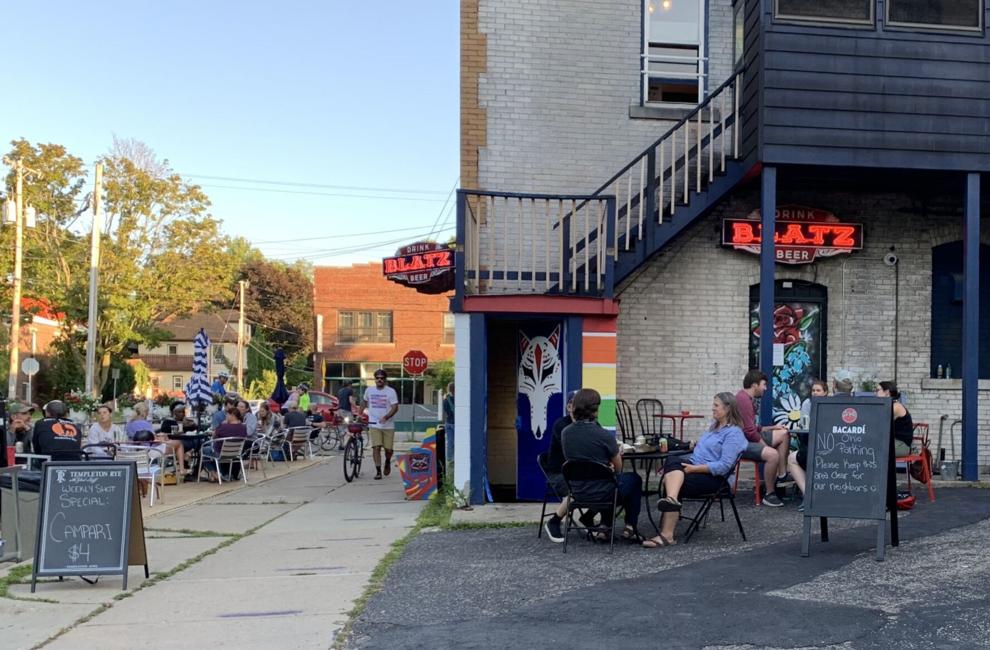 Ohio Tavern
The Ohio Tavern has seating for 22 outside the bar at 224 Ohio Ave. Under the city's Streatery program, it was able to extend its outdoor seat…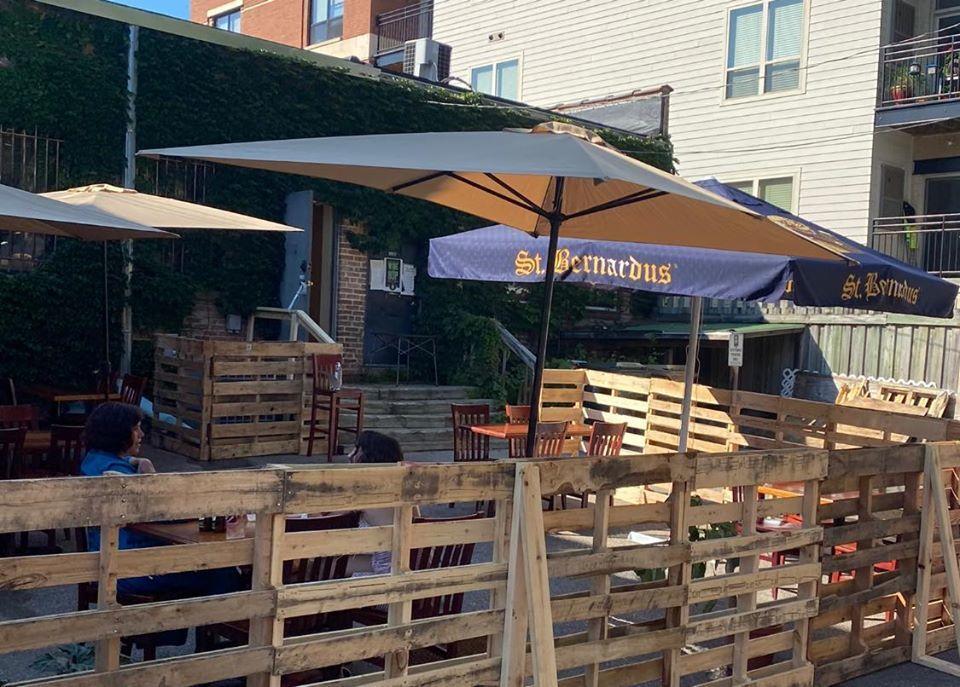 Brasserie V
Brasserie V, 1923 Monroe St., has had its outdoor seating since late July with four tables on the sidewalk in front, and six tables in back. T…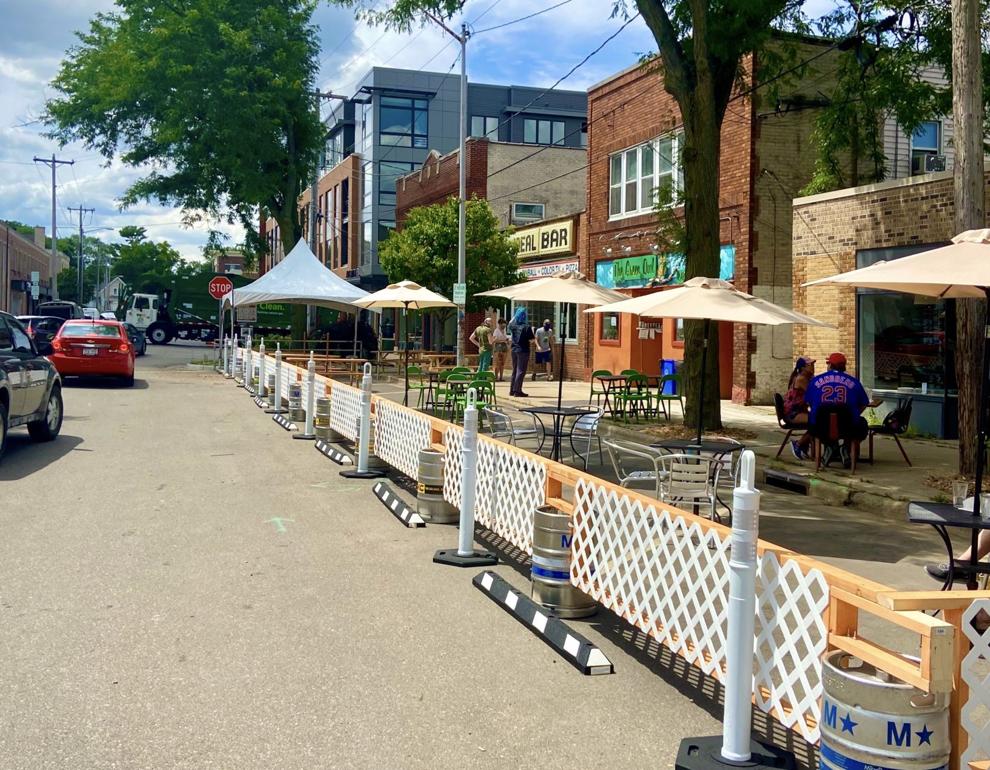 Alchemy Cafe, Ideal Bar and Green Owl
On the 1900 block of Atwood Avenue a Streatery cafe zone uses beer barrels and lattice to create patio seating extending into parking spots wi…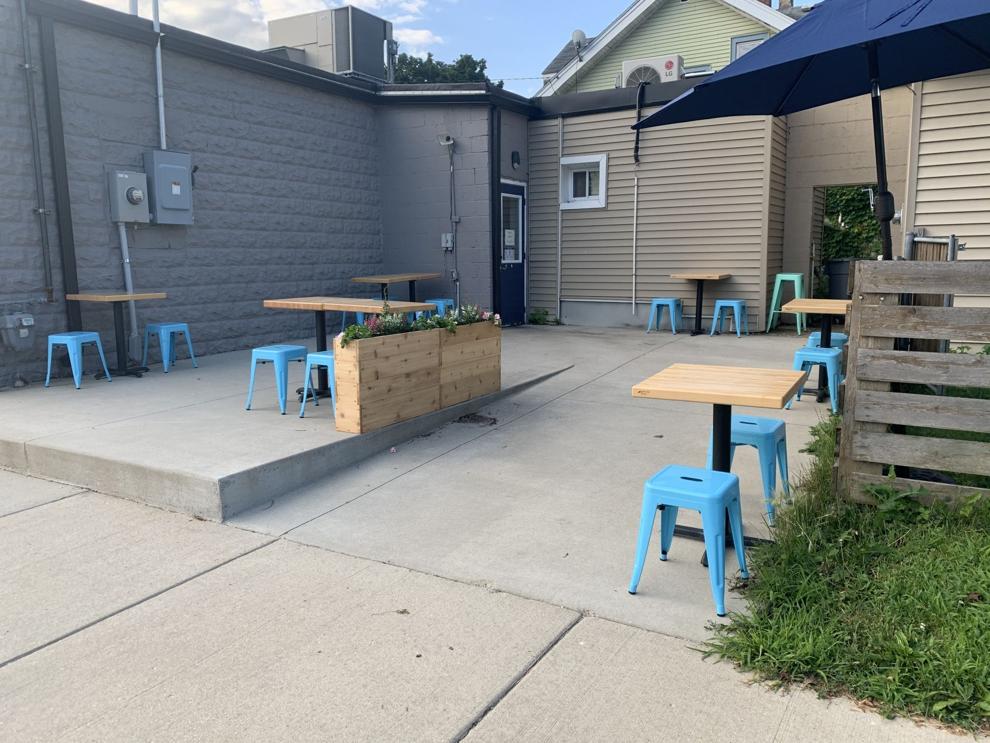 Ogden's North Street Diner
Ogden's North Street Diner, 560 North St., has six tables seating as many as 16 people behind the restaurant, which serves breakfast and lunch…
Canteen
Canteen, 111 S. Hamilton St., has 23 tables which can seat 54 people. Customers order at a pick-up window on the Carroll Street side. Canteen …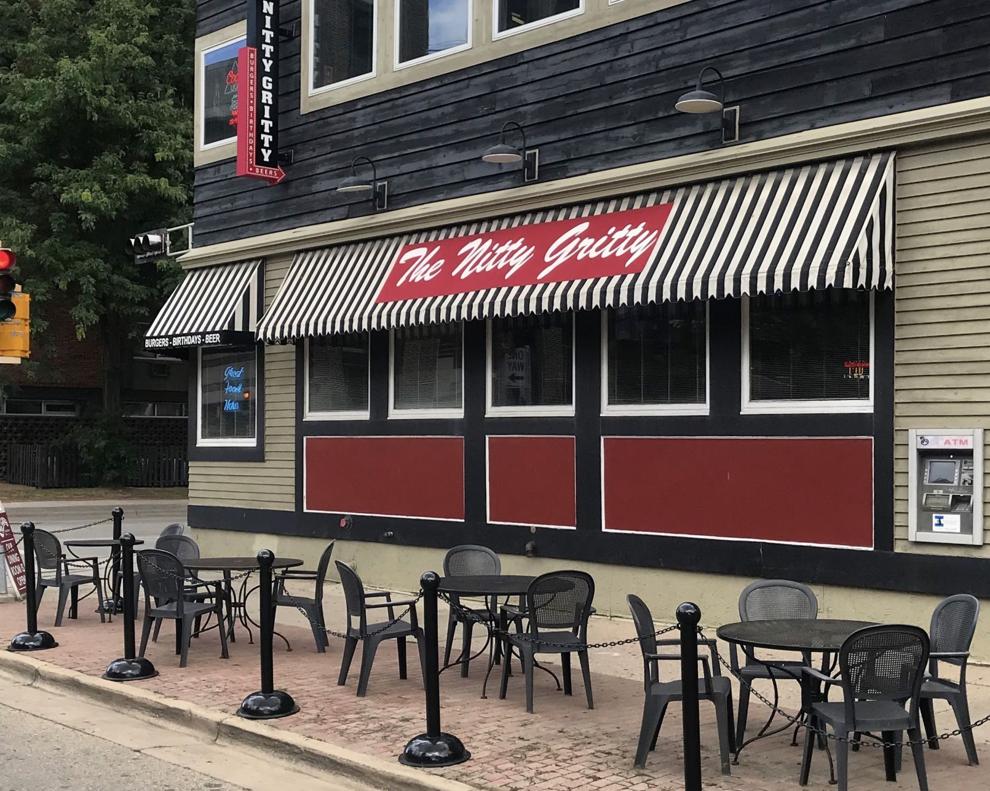 Nitty Gritty
"Madison's Official Birthday Place," the Nitty Gritty, 223 N. Frances St., has added six tables on the Frances Street side of the building tha…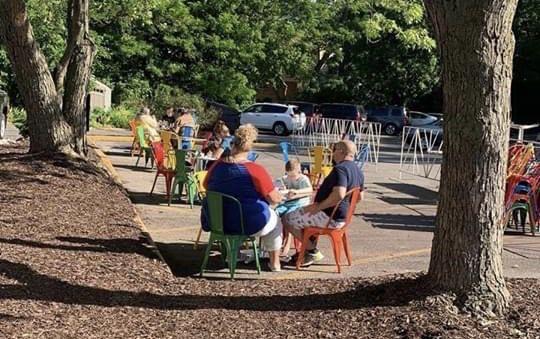 Original Pancake House
Original Pancake House, 5518 University Ave., is using six of its parking spaces for outdoor seating. Its 13 outdoor tables are now covered wi…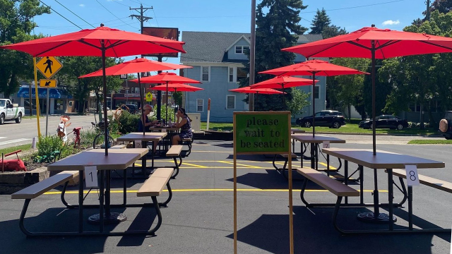 Daisy Cafe & Cupcakery
The owners of Daisy Cafe & Cupcakery, 2827 Atwood Ave., spent $17,000 repaving their parking lot, and $3,000 on outdoor furniture, and can…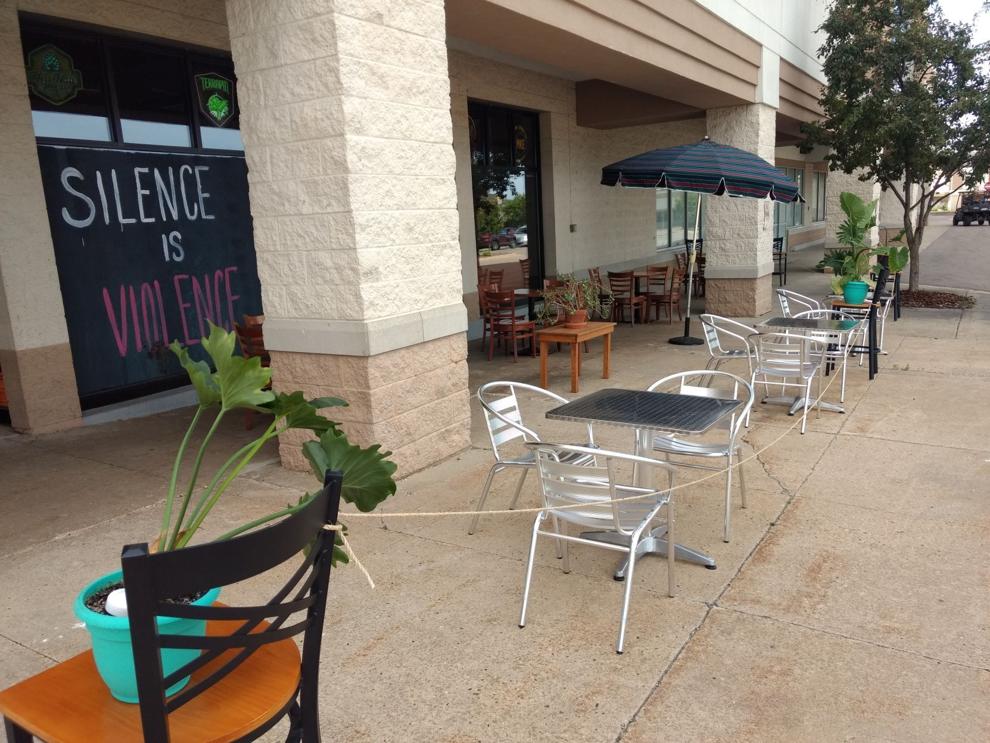 Bierock
Bierock, 2911 N. Sherman Ave., has been using sidewalk space in the Northside TownCenter for outdoor dining under the Streatery program. The p…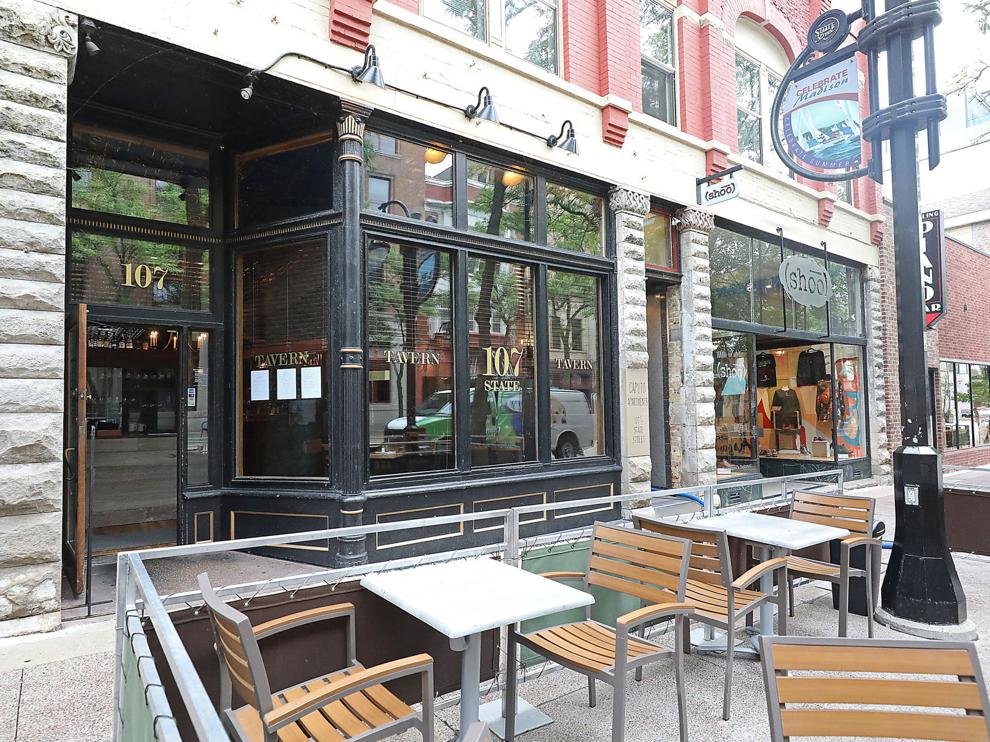 107 State
107 State is on the top block of State Street in what was formerly Capital Tap Haus, Wisconsin Brewing Tap Haus, and briefly Freiburg Tap Haus…