Government-politics
alert top story
THE RIVER FOOD PANTRY | SUPPORT FROM DANE COUNTY
Dane County invests $1.5 million for 'South Central Wisconsin's busiest food pantry'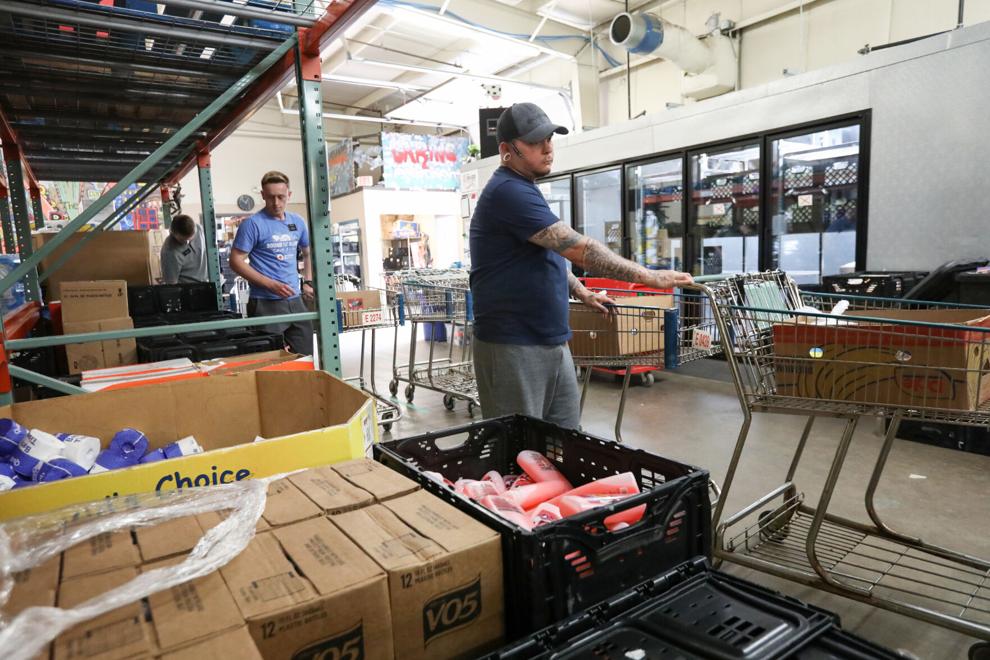 Dane County is investing $1.5 million in The River Food Pantry, which will use the funds to help build a larger facility. 
County Executive Joe Parisi announced the investment in a Thursday news conference, saying it's the county's contribution to an "all hands on deck" situation.
"(Staff and volunteers) have the ability to help more people, they have volunteers, they have staff, they have the know-how," he said. "But at a certain point, you run out of space to do so."
Dubbed "South Central Wisconsin's busiest food pantry" by staff and volunteers, The River Food Pantry's services were used more than 200,000 times in the last year alone, executive director Rhonda Adams said.
The number of households using food pantries already was on the rise when, in March, the federal government ended additional FoodShare funds that had been authorized amid the COVID-19 pandemic, meaning families had less government assistance to shop for groceries at a time of highly inflated prices. So they have increasingly turned to food pantries to fill in the gaps.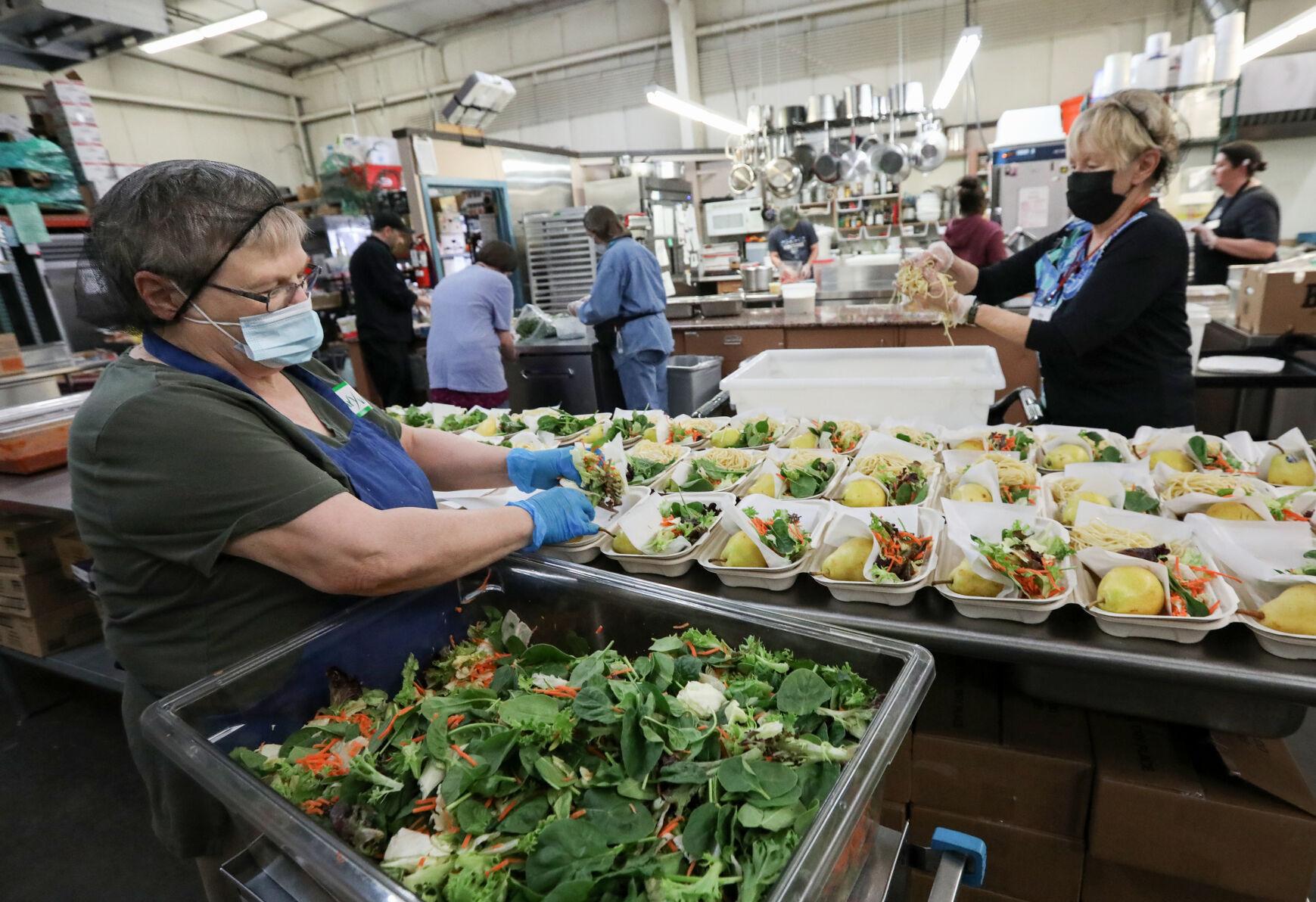 And the pantry, Adams said, already had been craving more space for a long time. The River has been operating at its Darwin Road location since 2006, after renovations the previous year turned a warehouse into a food pantry. 
Now, floor-to-ceiling shelves overflow with boxes, filled to bursting with produce, dog and cat kibbles, and dry goods. Volunteers bump into one another along narrow passages between shelves, struggling to find places for new stock, pushing carts and carrying bags out to idling cars, where drivers await their next set of groceries. 
"If you step inside, it's pretty apparent that this over 40-year-old warehouse is outdated and bursting at the seams," Adams said. "We've maximized every inch of space to accept, store, prepare and distribute food."
Pantry officials have been researching other potential properties for a long time, but to no avail. The Darwin Road building's lease expires in December 2024. 
Adams says none of the structures they looked into fit their needs. So, they've decided to build.
While plans for a new space are still in early phases, she estimates the total construction cost will be $8 million. Adams said she believes the county's investment will help the pantry leverage support from local businesses, people and foundations.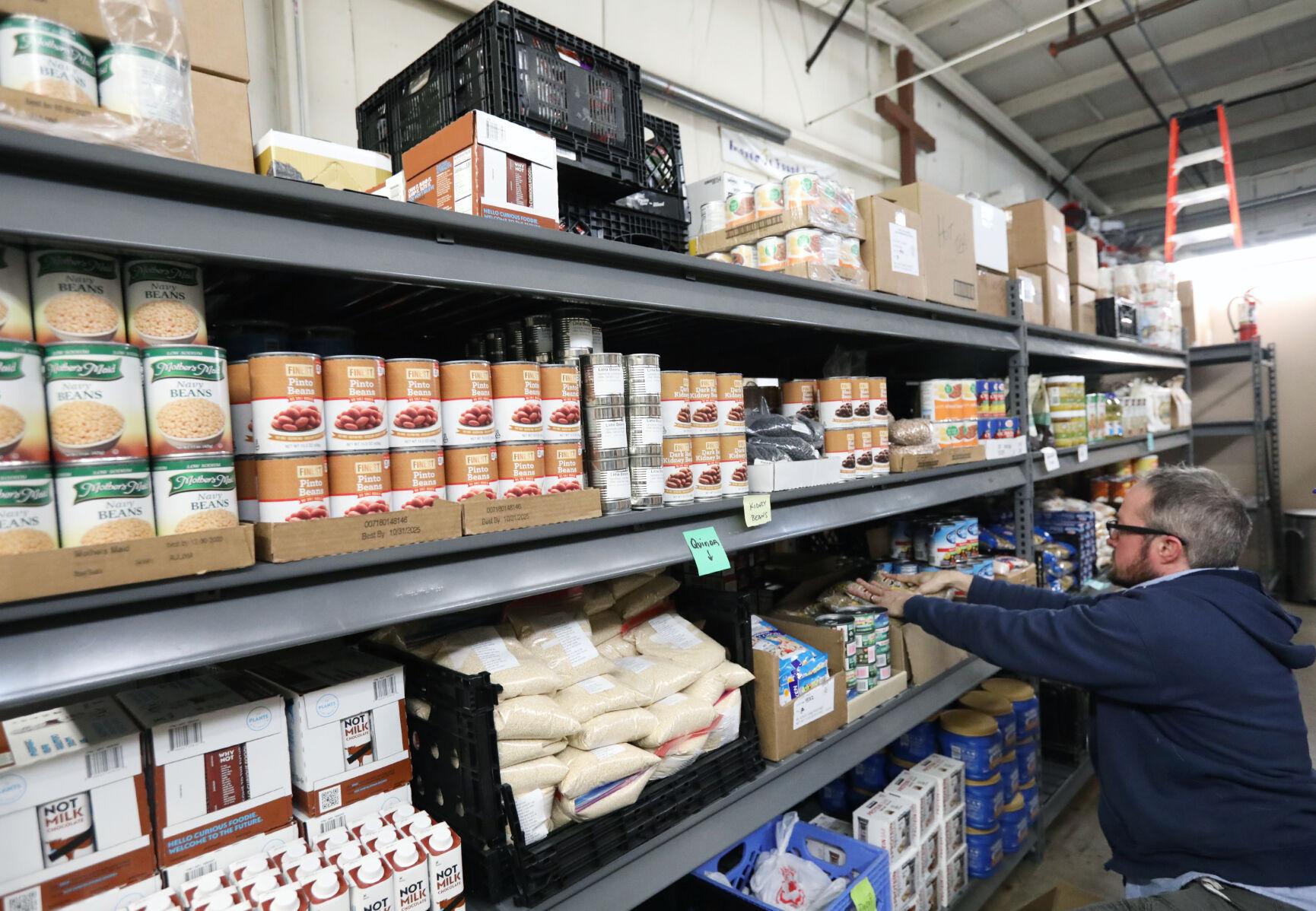 "It's the largest public grant we've ever received," she said. "We are excited for the work ahead."
The pantry is planning for a 25,000-square-foot facility, more than twice the size of its current, 11,000-square-foot warehouse. Adams hopes to stay on the North Side.
Beyond the extra space, features of the new building will include updated refrigerators and freezers, an expanded kitchen, and designated places for the pantry's "ePantry," where pantry users with dietary restrictions can pick from a selection of 72 specialized items online, curating their eating experiences.
Additionally, Adams hopes the expansion will allow for the return of indoor dining, with services currently relegated to curbside.
Clothing donations also may make a comeback, allowing guests a "one-stop shopping" experience. Like indoor dining, clothing donations fell victim to the pandemic, and even as restrictions loosened, there hasn't been enough storage space for the pantry to accept garments. At the moment, clothing and houseware donations sit in a couple of different spots within the warehouse, piled before being shared with the pantry's partner organizations, which include shelters, after-school programs and senior living facilities. 
Other members of the 24-person staff and 2,500 volunteers look forward to the end of the awkward elbow and shoulder bumps that happen when too many people and things are piled in too small a space. 
Middleton Outreach Ministry has increased its food distribution by 116% compared to this time last year.
Operations specialist Amanda Prusak has been with The River for two years. She says she's looking forward to a better kitchen, a designated product sorting area and more production space.
"We always are running into each other and trying to find new ways to go about the pantry," she said. "I think it's a challenge to fit everything in here."
"There's a lot of inefficiencies in this building," Adams added. "We've just run out of space."
New space also could mean innovations. Earlier this month, the pantry launched Food Now, 10 self-service food lockers stocked with food for those who need access outside of regular service hours. With more room to grow, Adams says, she foresees serving a larger population with an expanded toolbelt, looking forward to what comes next, rather than worrying about where things will fit.
In April, three weeks before holding an outdoor party to celebrate her son's graduation from law school, Victoria Johnson decided to do someth…