Health-med-fit
topical alert top story
MEDICAID | EMERGENCY ENDS MAY 11
1.6 million in Wisconsin on Medicaid need to renew for first time since COVID-19 began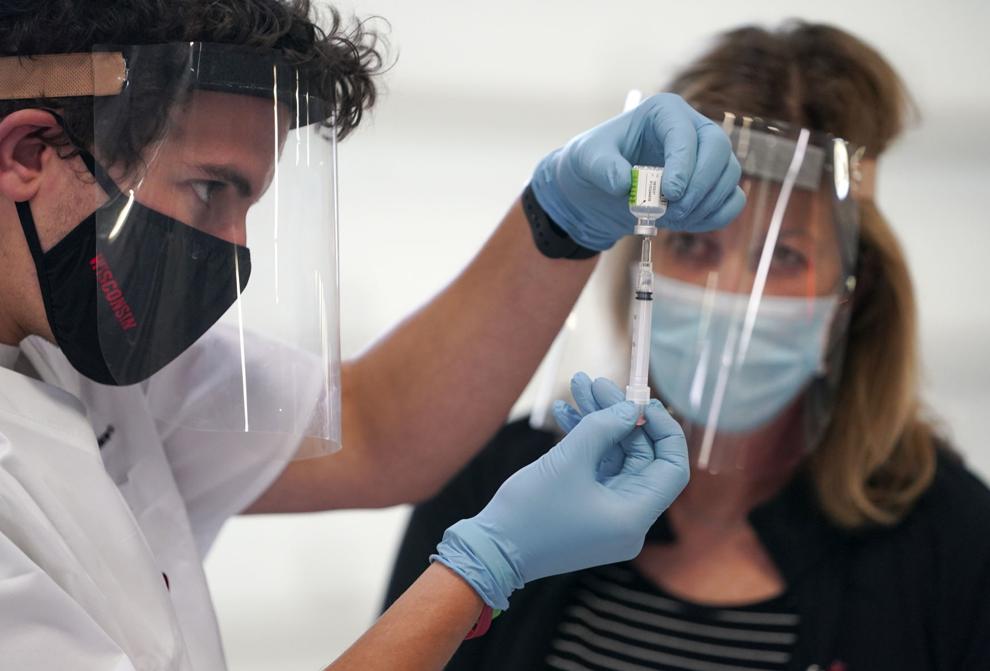 More than 1.6 million Wisconsin residents on BadgerCare Plus or other types of Medicaid will need to renew their coverage in the coming months to see if they still qualify, a process put on hold during the COVID-19 pandemic.
Households will get letters this month or next month telling them when they will need to renew, which will happen in a staggered process between June of this year and May 2024. Additional materials will arrive 45 days before each household's renewal date to begin the process.
When the pandemic started in early 2020, federal officials let people stay on Medicaid, the state-federal program for people with low incomes, even if their incomes rose or they otherwise became ineligible.
More than 300,000 people are expected to lose state insurance over the next year as coverage boosted by pandemic relief expires.
With the COVID-19 federal health emergencies scheduled to end May 11, people no longer eligible for Medicaid around the country will lose coverage over the coming year.
Wisconsin has seen BadgerCare enrollment increase 49% since March 2020, with 1.2 million residents now in the state's main Medicaid program. An estimated 309,000 people are expected to lose coverage by June 2024, according to a report in December from the Urban Institute and the Robert Wood Johnson Foundation.
Most of those people now have incomes that exceed 100% of the federal poverty level or 300% for pregnant women and children, the state Medicaid cutoffs that depend on family size. Or they now have access to employer insurance.
The Bay at Belmont in Madison had the most violations in the state, while Belmont, Middleton Village and Waunakee Manor are on a federal list …
Many of the people losing coverage should be able to get insurance through their jobs, on the federal marketplace or by aging into Medicare, experts say. But the state's estimated ranks of about 248,000 uninsured people is expected to grow to nearly 298,000, the Urban League report said.
"We intend to do everything that we can to make sure that we are communicating with our members so that they may stay enrolled in programs they are eligible for," Jamie Kuhn, Wisconsin's Medicaid director, said Thursday.
About 90,000 people will need to reapply for Medicaid by the end of May, and then 60,000 to 75,000 households will need to renew each month over the 12-month period, state officials said.
Electronic versions of the letters going out in the coming weeks are also available at access.wi.gov, where the renewal process can be performed. Health officials urged people to make sure the state has their current mailing address, email address and phone number.
The move comes after 11 orthopedic surgeons who resigned from SSM Health last year opened a competing practice in Madison this week.
Navigators will contact people on Medicaid to see if they need help renewing the coverage or finding other insurance, officials said. People can also visit WisCovered.com for help.
"We want the public to know that Wisconsin has a free resource ready to help with your health insurance questions and complications," said Allison Espeseth, director of Covering Wisconsin, said in a statement. "Navigators — and other enrollment assisters around the state — are specially trained to guide you through your coverage options and next steps."