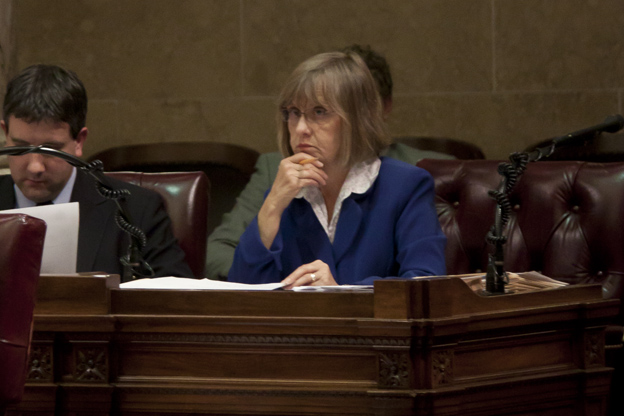 The state Senate passed a bill along party lines Wednesday that gives school districts the ability to teach abstinence-based sex education programs.
The bill now moves to the state Assembly.
While Senate Bill 237 does not force school districts to adopt any specific curriculum, it does give them the authority to take an abstinence-only approach to education. This effectively repeals former Gov. Jim Doyle's 2009 Healthy Youth Act that required schools with sex education programs to teach about safe sex practices.
Mary Lazich, R-New Berlin, who authored the bill, said because sex education is a sensitive topic, local school districts should have the authority to decide their own programs.
"This is small government at its best," Lazich said.
But Democratic senators cited the success comprehensive sex education has had, particularly in Milwaukee County, which has seen a significant drop in teen pregnancies since the Healthy Youth Act.
Sen. Glenn Grothman, R-West Bend, said the drop in teen pregnancy in Milwaukee happened before the implementation of the 2009 Healthy YouthAct and said it was likely caused by members of the clergy and parents' request for abstinence-only education.
"I don't want anyone walking away from here saying the bill prohibits the teaching of birth control because that is flat out wrong," Lazich said.
State Sen. Fred Risser, D-Madison, said supporters of the bill do not understand today's sexually proficient youth culture. By allowing schools to take an abstinence-only approach to sex education, Risser said teachers will not need to not tell the truth.
"How foolish can you get?" Risser said. "How can you stop these teen pregnancies without teaching them how to not get pregnant?"
State Sen. Jon Erpenbach, D-Middleton, said the legislation is a "mega-step backwards."
"This is such a 19th century piece of legislation," Erpenbach said. "It's embarrassing."
Be the first to know
Get local news delivered to your inbox!