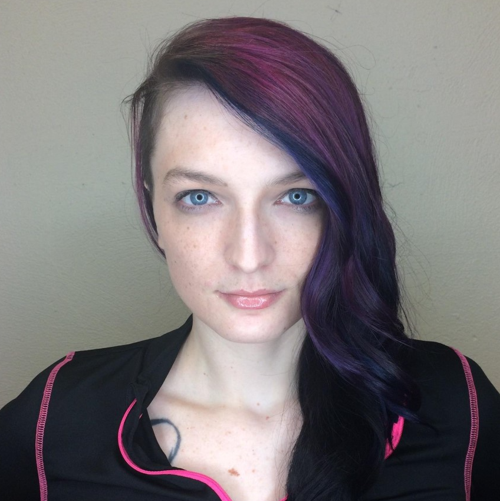 When Robin Giles was a student at James Madison Memorial High School, she enjoyed fashion and making clothes as a hobby. But she never seriously considered pursuing it as a career.
"The common conception is that there aren't many job offers, and only the best people, like the top 1%, are getting those job offers," Giles said.
Now she may be getting those offers. A recent graduate of the prestigious Fashion Institute of Design & Merchandising (FIDM) in Los Angeles, Giles was selected to take part in a fashion showcase for the new HBO show "Generation," designing an outfit that a character on the show might wear.
Born in Meriden, Mississippi, Giles moved to Madison when she was 9 because her mother was attending graduate school at the University of Wisconsin-Madison. After graduating from James Madison Memorial High School in 2003, Giles too went to UW-Madison. She studied psychology, intending to pursue a career in social work. After graduating, she spent several years working as an emergency dispatcher.
"It's a good job if you want to help people," she said. "It's a difficult job, and you're definitely never bored."
But Giles was still interested in design, and finally decided she should take a shot at pursuing a career in fashion, knowing she could always return to her old job if it didn't work out. She figured she would have to move to New York or Los Angeles, and after vetting several schools, decided that FIDM was the best for her.
"I learned exactly the stuff that I liked learning," Giles said. "The teachers are very experienced, and taught me a lot about what the consumer is looking for and what an interviewer is looking for. And they taught me a lot about pattern making."
Giles said her influences include designers Yohji Yamamoto and Alexander McQueen ("everybody says Alexander McQueen"). For her runway show at FIDM, Giles drew from a less traditional influence — the 1969 Philip K. Dick sci-fi novel "Ubik." She designed a line of retro-futuristic athleisure wear with elements that referenced digital glitches and copy-and-paste images.
For the "Generation" showcase, Giles was one of eight students assigned to create costumes for one of eight characters on the show, all high school students navigating their sexuality in a conservative environment.
Working with the show's costume designer, Shirley Kurata, Giles was assigned Greta, played by Haley Sanchez. Giles might not have initially picked Greta if she had a choice. The character is described as a shy student unsure of her sexuality who dresses to blend in — perhaps not the ideal match for a designer so inspired by science fiction themes she saw "Blade Runner 2049" three times in the theater.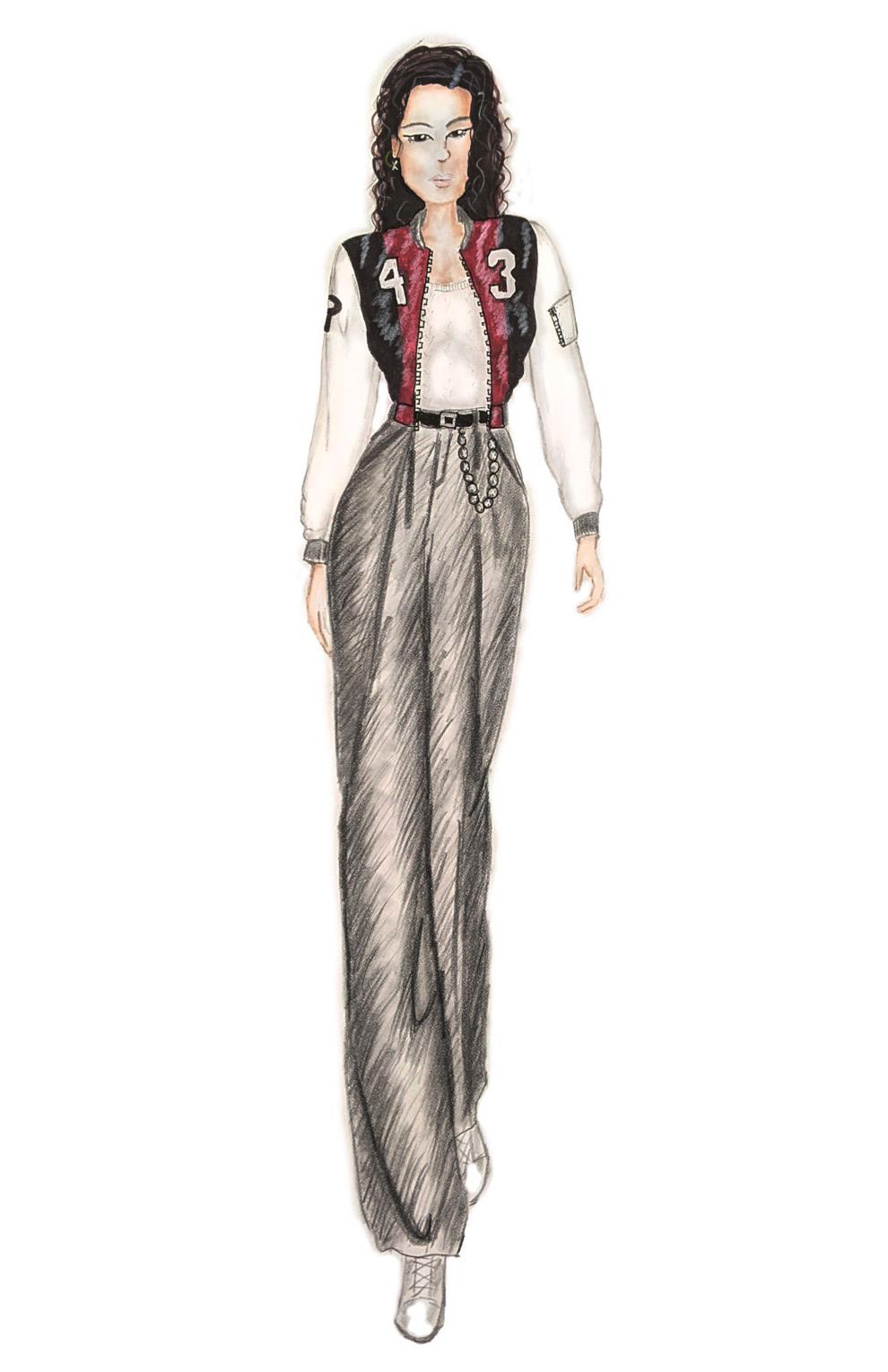 Giles got an advance copy of the pilot episode, and began imagining a look for Greta that embodied both who she was and who she might want to become.
"I was kind of getting a sense that a long-running story arc for Greta might be that she's trans but doesn't know it at the start of the show," Giles said. "Going off of that, I was like, how would a teenager dress if she's trans but doesn't know it yet, but maybe she's starting to get a sense of that?
"And if she's literally trying to blend in with other people, but she's interested in her Hispanic culture, how could I come up with a look that would show all those parts of her personality?"
Giles began researching Hispanic fashion culture in Los Angeles. She learned about the Pachucos, a subculture of Latino men in the 1940s who wore oversized suits known as "zoot suits." In 1943, when off-duty American servicemen violently clashed with local Latinos and other minorities, the violence became known as the "Zoot Suit Riots."
"The attitude of the time was that (a Pachuco) should be ashamed of wearing that much good quality fabric," Giles said. "I just felt like Greta would be very interested in that as a concept and in some way, identifying with a guy who feels proud of himself that way because that is what she aspires to be."
Giles' outfit for Greta, along with the other seven, were displayed on mannequins in Los Angeles, and the cast members will be photographed in the outfits for an upcoming magazine shoot.
Currently, Giles is excited to be working as a full-time intern for Star Fades International, a new denim company in Los Angeles.
"I really like working with denim," she said. "And they're a cool company, because they're trying to come up with environmentally sound ways of achieving the same look."