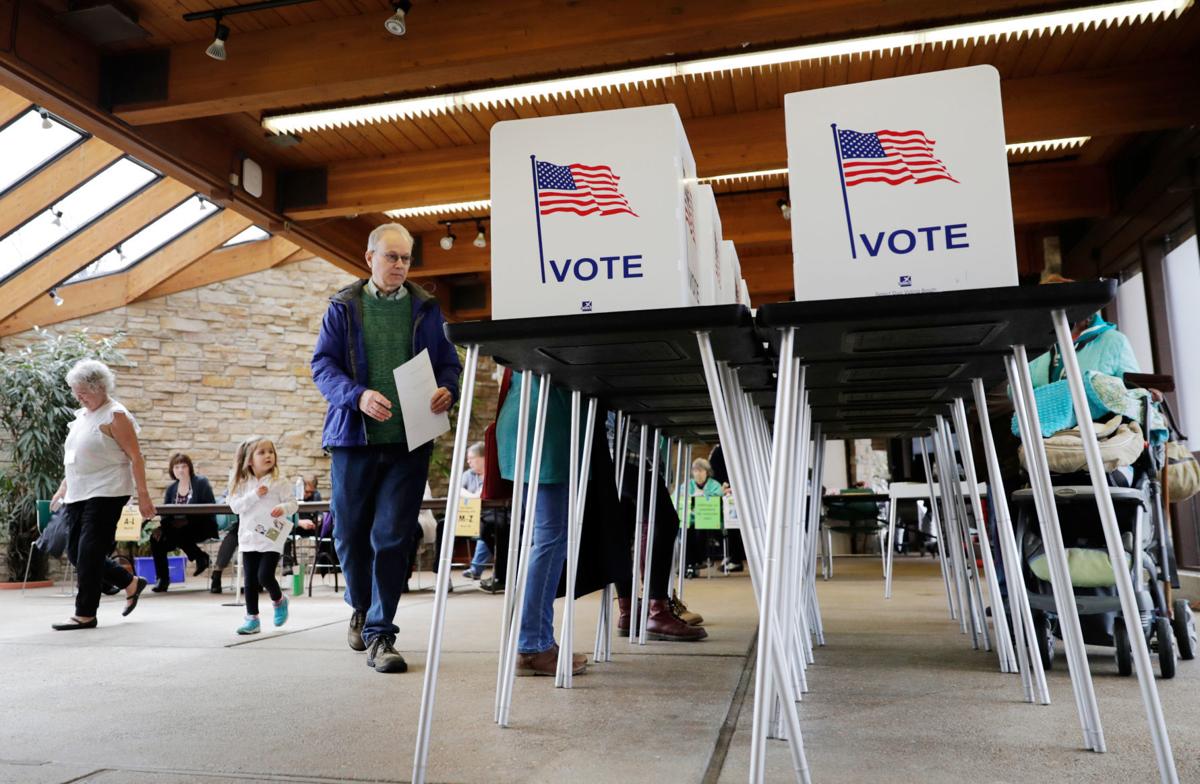 The language on Tuesday's ballot — and on the absentee ballots we hope people will be casting — describes the "Marsy's Law" referendum question as a proposal for "additional rights of crime victims." That sounds innocuous enough.
But there is nothing innocuous about this proposal to rewrite Wisconsin's Constitution to radically restructure the criminal justice system in ways that the longest serving member of the Wisconsin legislature, Madison state Sen. Fred Risser, says, "will eliminate rights under the state constitution and statutes."
Risser, who has spent decades advocating for the rights of all Wisconsinites, argues that, "Not only is this drastic amendment unwise, but it is completely unnecessary in Wisconsin. The language is not tailored to our state. Our state constitution and statutes already provide numerous victims' rights, including the right to be treated with fairness, dignity, and respect for privacy.
The senator is not alone in his negative assessment of this proposed amendment. Asma Kadri Keeler, a staff attorney for the American Civil Liberties Union, explains, "Our criminal justice system is based on the fundamental principle that before the government can take away your life or liberty, the government must prove your guilt beyond a reasonable doubt. Until then, you are presumed innocent until proven guilty. But, whether intentional or not, Marsy's Law would remove that presumption of innocence — tipping the scales of justice against the accused. For example, Marsy's Law would allow a person accusing another person of a crime to withhold evidence."
"This," says Keeler, "is a recipe for more wrongful convictions, more innocent people languishing behind bars, and more families needlessly torn apart by the criminal legal system."
The truth about Marsy's Law is that it a cookie-cutter proposal committed by wealthy out-of-state interests. It was not written to respond to the distinct needs of Wisconsin, or to reflect the character of the state.
It is so poorly thought that advocates for the rights of victims are opposed to the so-called "victim's rights proposal."
"Many victims' rights advocates have expressed strong opposition to Marsy's Law," notes Sheboygan attorney Casey Hoff. "In Iowa, for example, the executive directors of the Iowa Coalition Against Domestic Violence and the Iowa Coalition Against Sexual Assault strongly opposed Marsy's Law. In a 2018 column titled 'We're Victims' Rights Advocates, and We Opposed Marsy's Law,' the victims' rights advocates wrote, "The assertion that victims deserve constitutional rights equal to the accused mischaracterizes how the justice system operates" and (explained that) Marsy's Law 'threatens due process and diminishes fundamental principles of American justice.' The victims rights' advocates wrote succinctly, 'The accused have constitutional rights because getting it wrong means we imprison innocent people and an offender remains free to harm others.'"
Take the warnings seriously.
Vote "no" on Question One.
Share your opinion on this topic by sending a letter to the editor to tctvoice@madison.com. Include your full name, hometown and phone number. Your name and town will be published. The phone number is for verification purposes only. Please keep your letter to 250 words or less.
Catch the latest in Opinion
Get opinion pieces, letters and editorials sent directly to your inbox weekly!