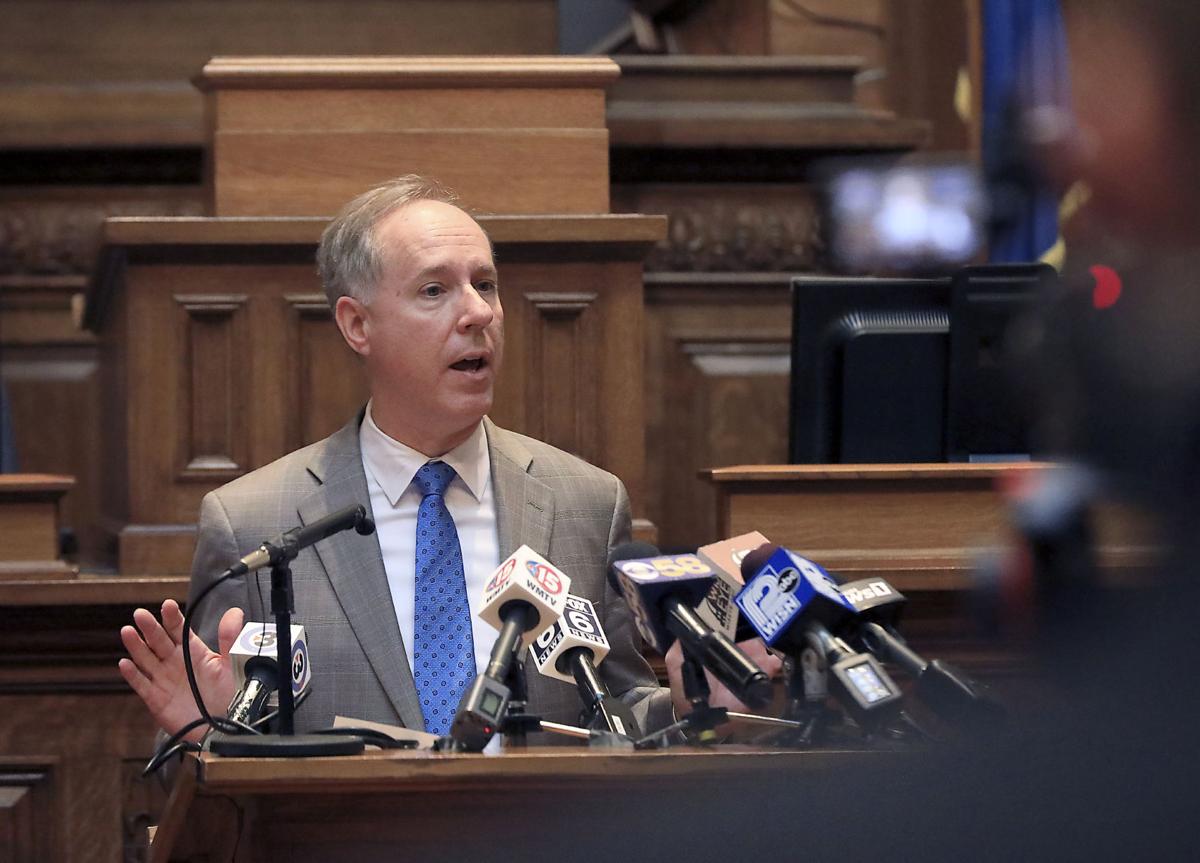 The gerrymandering of Wisconsin legislative district lines has again produced the anti-democratic result that was intended by former Gov. Scott Walker and Republican legislative leaders when they drew maps that would thwart the will of the people.
This year, 46% of Wisconsin voters cast their ballots for Democratic state Assembly candidates, yet only 38% of the chamber's 99 seats will be held by Democrats in the new legislative session. In this year's state Senate races, 47% of Wisconsinites voted for Democrats, while just 38% of the seats went to Democrats.
In a state where Democrats have prevailed in every statewide election since 2018 — for governor and lieutenant governor, attorney general, state treasurer, secretary of state, U.S. senator and, now, president — it is wrong that Democrats will be outnumbered by an almost 2-1 margin in the next legislature.
This anti-democratic arrangement has resulted in the corruption of policy making and the obstruction of honest and necessary governance since Walker and his henchmen implemented their gerrymandering scheme in 2011. Gov. Tony Evers is committed to drawing fairer and more representative maps when 2020 Census data makes that possible. It will be a fight, as Assembly Speaker Robin Vos, R-Rochester, and his Republican allies will not give up their ill-gotten advantages easily. But the people are overwhelmingly on the side of fair maps, as referendum results and local government resolutions from across the state have signaled. With the results of referendums held Nov. 3, 55 Wisconsin counties are now on record for fair maps and an independent redistricting process.
Noting the 2020 referendum results — in which Adams County, Bayfield County, Brown County, Crawford County, Door County, Dunn County, Iowa County, Jefferson County, Kenosha County, Rusk County and Waushara County voted overwhelmingly for fair maps — Carlene Bechen, the fair maps organizer for Wisconsin Voices and the Wisconsin Fair Maps Coalition, said, "Make no mistake, this election's successes are a direct result of the work of countless grassroots activists across the state. Even in 2020, in the most extraordinary of circumstances, folks from all walks of life and affiliations are showing up and demanding a fair playing field."
She's right, as was Fair Elections Project executive director Sachin Chheda, when he said "people across Wisconsin are sick of partisan games."
Unfortunately, Vos and his allies will maintain their partisan gamesmanship in the Legislature when it reconvenes in January. They will keep governing to serve themselves and their campaign donors, as opposed to the people of Wisconsin. And, we fear, they will keep trying to deny Evers the flexibility and the resources he needs to tackle COVID-19 and the economic dislocation that has extended from the pandemic.
But we're hopeful that the Republicans will have a harder time because Assembly Minority Leader Gordon Hintz, D-Oshkosh, has placed one of the ablest young members of the Legislature on the powerful Joint Finance Committee for the 2021-22 session. Last week, Hintz added state Rep. Greta Neubauer, D-Racine, who has distinguished herself as an ardent advocate for economic, social and racial justice, as well as necessary responses to the climate crisis, on the committee. At the same time, Hintz reappointed another young progressive, state Rep. Evan Goyke, D-Milwaukee, to the body,
Republicans will retain the upper hand on the Joint Finance Committee, which reviews all state appropriations and revenues, and which will debate Gov. Evers' proposed state budget. But Goyke and Neubauer will, with state Sen. Jon Erpenbach, D-West Point, and state Senator LaTonya Johnson, D-Milwaukee — a pair of able and highly-engaged Democrats who have been reappointed to the committee by Senate Minority Leader Janet Bewley, D-Mason — form a strong team that can advocate for necessary priorities while also serving in a watchdog role.
"We are at a critical point in our state's history, and the upcoming budget will be the most important in over a decade as we respond to the challenges brought on by the COVID-19 pandemic," Neubauer said.
Her sense of urgency is echoed by Johnson, who said, "Working families in our community and across the state are facing trying times with courage and hard work. They deserve hard work and strong advocacy for family-supporting jobs, health care, justice reform, high-quality schools and a path forward that strengthens the opportunities for success from their Legislature."
What Wisconsinites deserve will not come easily. The challenges facing the state, many of which have been made worse by the corrupt and obstructionist approaches of Vos and outgoing Senate Majority Leader Scott Fitzgerald, R-Juneau, and their stooges on the Joint Finance Committee are not going to be addressed without some fights. Luckily, Neubauer and the other Democrats on the committee are fighters. That does not mean that they will not look for places to work with the Republicans who control 12 of the 16 JFC seats. But it does mean that the Democrats will need to call out the Republicans when the committee's work is derailed by the demands of the corporate campaign donors and special-interest groups that Republicans have so transparently and consistently made it their mission to serve.
In the Legislature as it is now organized, the Joint Finance Committee is where the action is. It is the place where things get done — or, as is too frequently the case, don't get done. Neubauer, Goyke, Johnson and Erpenbach have their work cut out for them in a gerrymandered swamp where the will of the people is so frequently and so dangerously thwarted. They must make demands, push hard, speak truth to power and refuse to back off — not for purposes of partisanship or ideology but because they are the best hope Wisconsinites have until fair maps provide the state with true representation.
Share your opinion on this topic by sending a letter to the editor to tctvoice@madison.com. Include your full name, hometown and phone number. Your name and town will be published. The phone number is for verification purposes only. Please keep your letter to 250 words or less.