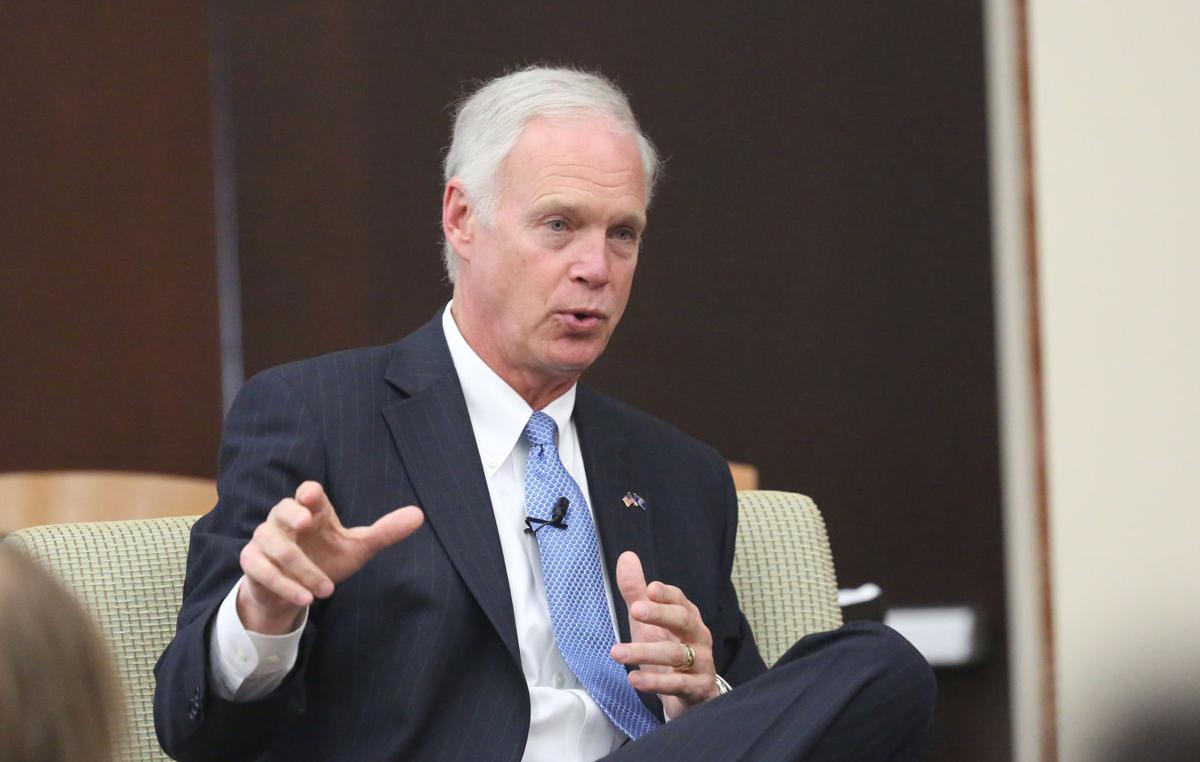 If anyone had any questions about how sincere U.S. Sen. Ron Johnson is in representing ordinary Wisconsin citizens, those questions were answered during the debacle that was supposed to be a serious reform of the nation's tax structure.
Johnson, just like he did during the health care debate earlier this year, grandstanded that he couldn't support the Republican bills and strutted around the Capitol "like a peacock," according to fellow Wisconsin Republican James Sensenbrenner.
But, not surprisingly, his beef with the tax bill had nothing to do with how it adversely impacted his Wisconsin constituents, but rather how it didn't do enough to help small businesses like his own.
His concern wasn't for Wisconsin's middle class taxpayers, who stand to lose their deductions for the state's relatively high income taxes, but for "pass-through" companies like his plastics plant in Oshkosh. Both the House and Senate bills had provided healthy tax cuts for the "pass-throughs," but they weren't as large as Johnson coveted.
In the end, he got what he wanted as Senate Majority Leader Mitch McConnell jumped through hoops for Johnson and the handful of others who threatened to withhold their vote if their demands went unanswered — a clever use of blackmail to get your way and, in Johnson's case, more profit.
Meanwhile, unless the conference committee elects to make major changes between now and Christmas, Wisconsin taxpayers will have to pay their state income taxes and also pay federal taxes on the same money.
Additionally, thanks to GOP partisans like Johnson, the minimal tax reductions that Wisconsin's middle class might see will completely disappear in 10 years, actually resulting in a tax increase. Meanwhile, Johnson's plastics company and other business and corporate interests will enjoy permanent tax cuts.
Thanks, Ron Johnson, for your deep concern for the rest of us.
Share your opinion on this topic by sending a letter to the editor to tctvoice@madison.com. Include your full name, hometown and phone number. Your name and town will be published. The phone number is for verification purposes only. Please keep your letter to 250 words or less.