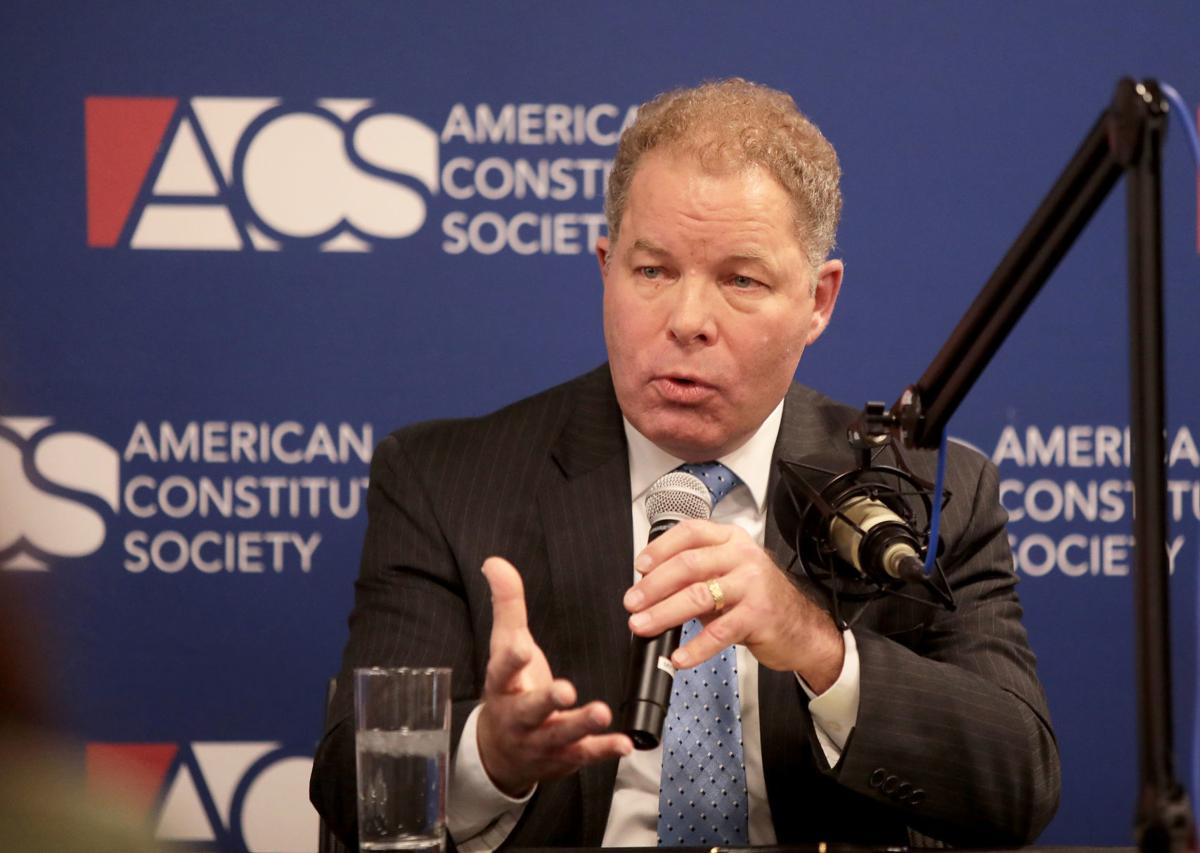 Former Gov. Scott Walker was defeated for reelection in 2018 by the voters of Wisconsin. The people rejected Walker's rigid right-wing record of divisive and destructive politics.
Unfortunately, Walker's legacy lingers in the form of unelected Wisconsin Supreme Court Justice Daniel Kelly.
In choosing Kelly, Walker rejected qualified applicants — such as state appeals court judges Mark Gundrum and Thomas Hruz — and chose a hyper-partisan, hyper-ideological advocate for conservative causes in general and for Walker's agenda in particular. The former governor's nominee had defended the radical gerrymandering of Wisconsin legislative districts by Republicans and was associated with legal groups that defended Walker's Act 10 assault on the collective bargaining rights of teachers, nurses and other public employees.
Kelly did not disappoint Walker. He occupied the extreme right position on a conservative court.
Kelly sat for almost four years as an unelected justice and then, in April, he faced the voters. His partisan allies, from President Trump to Assembly Speaker Robin Vos, R-Rochester, and Senate Majority Leader Scott Fitzgerald, R-Juneau, did everything in their power to secure a 10-year term for their retainer. Indeed, they went so far as to reject the counsel of epidemiologists and public health experts and challenge an order by Gov. Tony Evers to delay in-person voting on April 7. Demands by Vos and Fitzgerald, and the interventions of conservative jurists in Madison and Washington, forced Wisconsinites who could not obtain absentee ballots to choose between voting rights and the threat of infection at the height of the coronavirus pandemic.
Yet, all the interventions on Kelly's behalf failed. In a state that rarely turns out sitting Supreme Court justices, he was overwhelmingly rejected. Judge Jill Karofsky, who campaigned as a champion of impartial justice, won by a 55-45 margin, as Wisconsinites signaled that they wanted Kelly off the bench.
What was Kelly's reaction? He signaled that he would use his last months on the high court to work even more aggressively on behalf of his Republican allies.
Before the April 7 election, in an attempt to fool voters into thinking he was a reasonable jurist, Kelly announced that he would recuse himself from a case involving a conservative effort to purge voter rolls. The case, which could lead to the removal of up to 200,000 Wisconsin voters from the rolls before this fall's presidential election, had been stalled by a 3-3 split on the high court. Kelly's recusal made it unlikely that the conservatives would succeed.
Then, after the people of Wisconsin rejected him, Kelly announced in late April that he would un-recuse himself and join the voter purge case. He claimed that because he is no longer a candidate, "there is no ethical bar to my participation."
Seriously? A judge who will have to leave the bench in August, because the voters of Wisconsin were opposed to his remaining there, plans to use his remaining months on the bench to decide whether voters should be purged from the rolls?
That's as unethical as it gets.
There appears to be no hope for Kelly. But if the other justices allow him to go ahead with this travesty, the Supreme Court's already tarnished image will be done severe damage. Kelly may have no respect for the voters or for the court, but those who will remain on the bench after he is gone should recognize that his in-your-face judicial activism threatens to delegitimize the court in the eyes of Wisconsinites.
Share your opinion on this topic by sending a letter to the editor to tctvoice@madison.com. Include your full name, hometown and phone number. Your name and town will be published. The phone number is for verification purposes only. Please keep your letter to 250 words or less.
Catch the latest in Opinion
Get opinion pieces, letters and editorials sent directly to your inbox weekly!