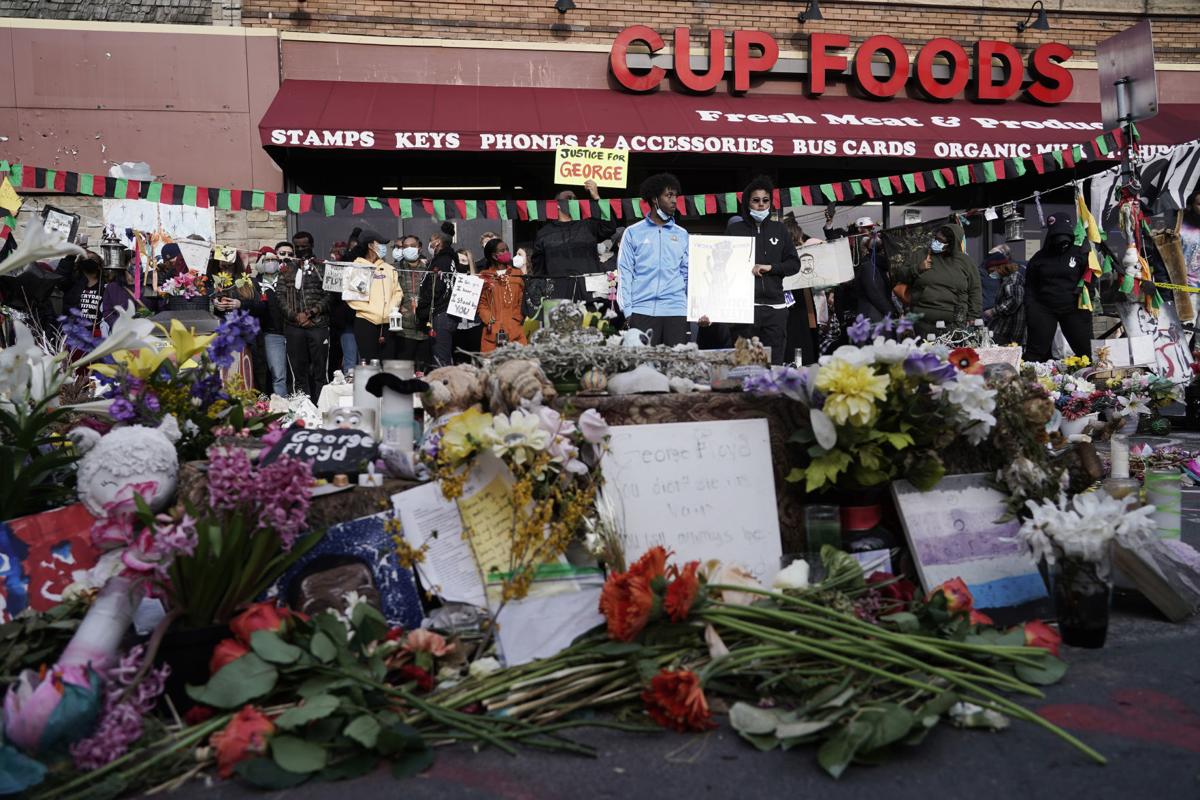 Derek Chauvin has been convicted.
Minnesota Attorney General Keith Ellison, who took charge of the prosecution of the former Minneapolis police officer for the murder of George Floyd, put Chauvin's conviction in perspective.
"I would not call today's verdict justice, however, because justice implies true restoration," Ellison said Tuesday. "But it is accountability, which is the first step towards justice, and now the cause of justice is in your hands."
At the federal level, that means there must be immediate U.S. Senate action to enact the George Floyd Justice in Policing Act.
As U.S. Sen. Tammy Baldwin, D-Madison, a supporter of the measure, understands that it is needed to "help stop systemic racism and bias in policing and start saving lives."
Unfortunately, U.S Sen. Ron Johnson, R-Oshkosh, continues to resist the call of humanity and history. With other Senate Republicans, he is blocking action on the justice-in-policing plan.
Does Johnson have a better plan? An alternative strategy for addressing police violence and systemic racism?
An alternative? Sure. A better plan? We don't think so.
Johnson has supported Sen. Tim Scott's policing bill, which includes some good provisions but doesn't go far enough. Senate Democrats blocked that bill last year. Scott's bill is not the proposal championed by members of the Congressional Black Caucus, Black leaders and allies who have worked for years to come up with smart strategies for preventing police violence. The George Floyd Justice in Policing Act is that proposal.
Wisconsinites need to confront Johnson in the same way that the Rev. Martin Luther King, Jr. and the civil rights campaigners of the 1950s and 1960s confronted the segregationist senators of the past for refusing to act on the Civil Rights Act of 1964, the Voting Rights Act of 1965 and the Fair Housing Act of 1968.
Like the organizers of the civil rights movement when it took on Jim Crow racism in the south and segregation in northern cities such as Milwaukee, the organizers of the contemporary criminal justice reform movement recognize the truth of the Frederick Douglass assertion that "power concedes nothing without a demand. It never did and it never will."
The demands made by Black Lives Matter activists have played a pivotal role in holding the police to account in Minneapolis.
Now, it is the time to hold senators to account in Washington.
Wisconsinites can do that by demanding that Ron Johnson stop obstructing action on criminal justice reform in Congress.
2. Call, write or visit Johnson's offices to deliver the message:
· Milwaukee: 517 East Wisconsin Avenue, Suite 408, Milwaukee, WI 53202; Phone: (414) 276-7282
· Madison: 5315 Wall Street, Suite 110 Madison, WI 53718; Phone: (608) 240-9629
· Oshkosh: 219 Washington Avenue, Suite 100, Oshkosh, WI 54901; Phone: (920) 230-7250
3. Watch for when Johnson is holding town halls and other events, and Zoom in or show up in person to deliver the message that Wisconsin believes justice delayed — in the courthouse in the Congress — is justice denied.
Share your opinion on this topic by sending a letter to the editor to tctvoice@madison.com. Include your full name, hometown and phone number. Your name and town will be published. The phone number is for verification purposes only. Please keep your letter to 250 words or less.