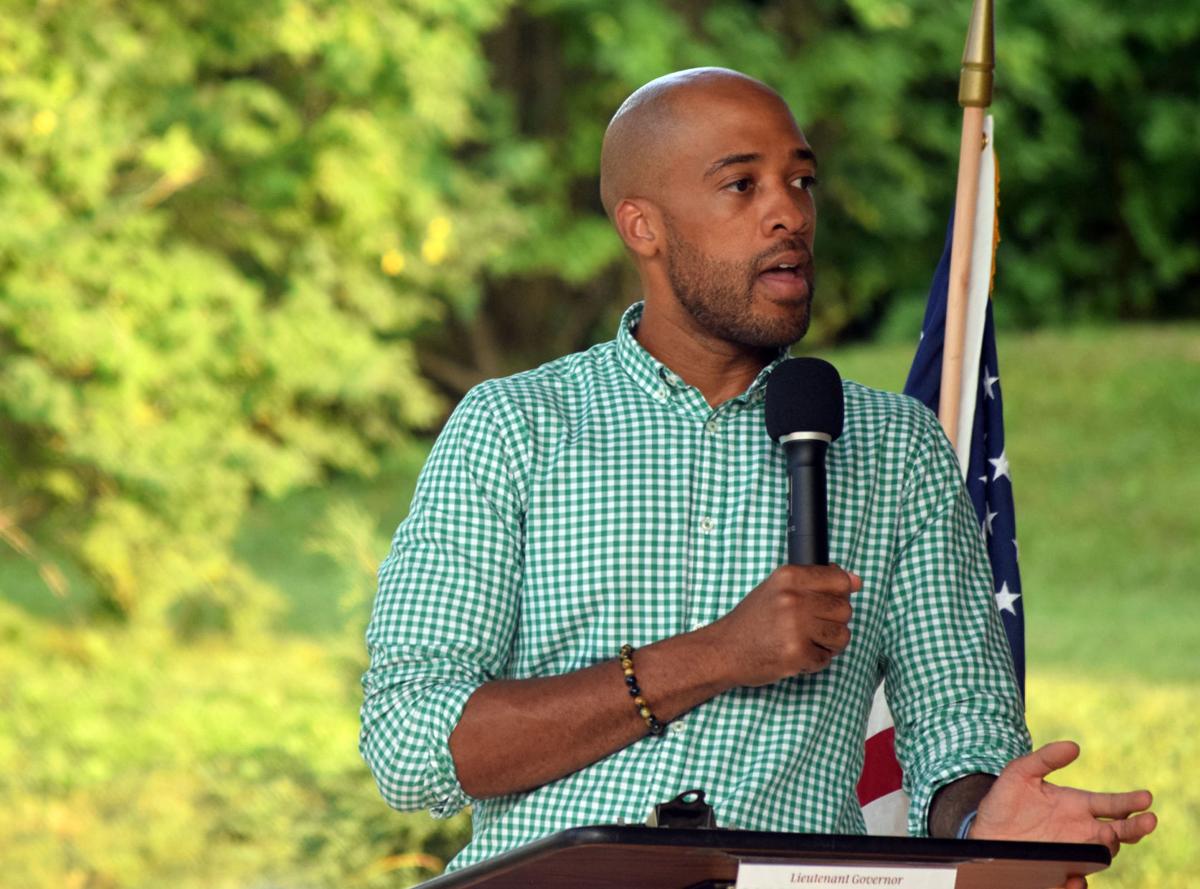 Every American suffers because the United States does not have a single-payer "Medicare for All" system, in which quality health care is provided as a right to all Americans.
In the aftermath of World War II, when other countries were developing national health care programs, this country failed that basic test of a civil society. Today, tens of millions of Americans are uninsured or underinsured. Even after the coronavirus pandemic exposed the full cost of this failure, the majority of politicians in Washington continue to neglect their constitutional duty to promote the general welfare by implementing a system that guarantees everyone comprehensive coverage regardless of their ability to pay.
Shame on these pathetic excuses for public officials! They value campaign donations from the insurance and health care industries more than human life, and they have no place in positions of authority.
Shame, also, on anyone who suggests that there is something wrong with working people tapping into the patchwork quilt of programs that have been developed to help human beings navigate their way through the mess that has resulted from the failure to develop a coherent health care system.
It is a measure of how out of touch this country has become that, last week, we saw headlines "exposing" the fact that Mandela Barnes had been on BadgerCare — Wisconsin's health care coverage program for low-income residents — when he was running for lieutenant governor in 2018.
Apparently, we are supposed to be shocked that a contender for public office was not an heir to wealth and privilege and needed to tap into BadgerCare.
Well, we're not shocked that people from working-class backgrounds rely on BadgerCare. That's a reality. And we're excited that someone with this experience has emerged as a leading figure in Wisconsin politics.
Mandela Barnes is the son of a mother who retired as a Milwaukee Public Schools educator, and a father who retired after building catalytic converters at Delphi. Barnes grew up Milwaukee's 53206 ZIP code, which is widely recognized as one of the most impoverished and incarcerated areas in the United States. As he says, "People from where I'm from aren't expected to make it to the state Capitol — if they're expected to make it at all."
Barnes ultimately made it to a corner office in the Capitol, thanks to his remarkable skills, his work ethic and his willingness to sacrifice for a year as a candidate who — when he gave up his job to campaign full time — was without the advantages that wealthier contenders enjoy.
We supported Barnes for lieutenant governor in 2018 because he was in touch with the real experiences of working-class Wisconsinites. Voters recognized the connection. That is one of the reasons why, in a Democratic primary race against a more privileged and well-funded contender, Barnes won 68% of the vote — carrying urban and rural counties statewide.
Barnes went on to serve as an inspired running mate for Tony Evers in the 2018 campaign, and as an energetic and effective No. 2 in the Evers administration.
The fact that he was on BadgerCare, and that he did not make enough money to pay taxes at some points during his campaign, is not a negative in our view. It's a measure of an official who understands the challenges faced by hundreds of thousands of Wisconsinites — including those who suffered economic dislocation and uncertainty during the course of the coronavirus pandemic.
We want our elected officials to understand the struggles of those who worry about where and how they can access quality health care. That, we hope, will make them more sensitive to the needs of working Wisconsinites who are uninsured or underinsured.
That's certainly the case with Barnes, and that counts in his favor. What matters even more are the positions he has taken in favor of removing barriers to BadgerCare and achieving a more equitable health care system.
"I've been on BadgerCare, and I've seen how critical it is for working people. I believe everyone should have access to quality health care," says Barnes. "But here's the problem: Wisconsin is one of only 12 states that have failed to expand Medicaid, all because of GOP obstruction. If we were to take this simple step, we could lower our state's uninsured rate dramatically and expand affordable health coverage to tens of thousands of our neighbors. That's why I fought to strengthen and expand BadgerCare as a state representative and lieutenant governor."
Barnes adds that, "In Washington, I'll be one of the few elected officials that have actually been on one of the programs we fund and debate. I can't help but think that if we had more leaders with those experiences, we might be more focused on delivering for working people."
Our bet is that a great many Wisconsinites will agree.
Barnes is just one of a number of outstanding contenders for the 2022 Democratic U.S. Senate nomination. We're impressed with several of the contenders — especially those, such as Outagamie County Executive Tom Nelson, who have made support for "Medicare For All" central to their campaigning — and we're not making any endorsements at this point.
But when we reflect on the candidates, we'll count Mandela Barnes' experience as someone who briefly relied on BadgerCare as an argument in his favor.
Share your opinion on this topic by sending a letter to the editor to tctvoice@madison.com. Include your full name, hometown and phone number. Your name and town will be published. The phone number is for verification purposes only. Please keep your letter to 250 words or less.