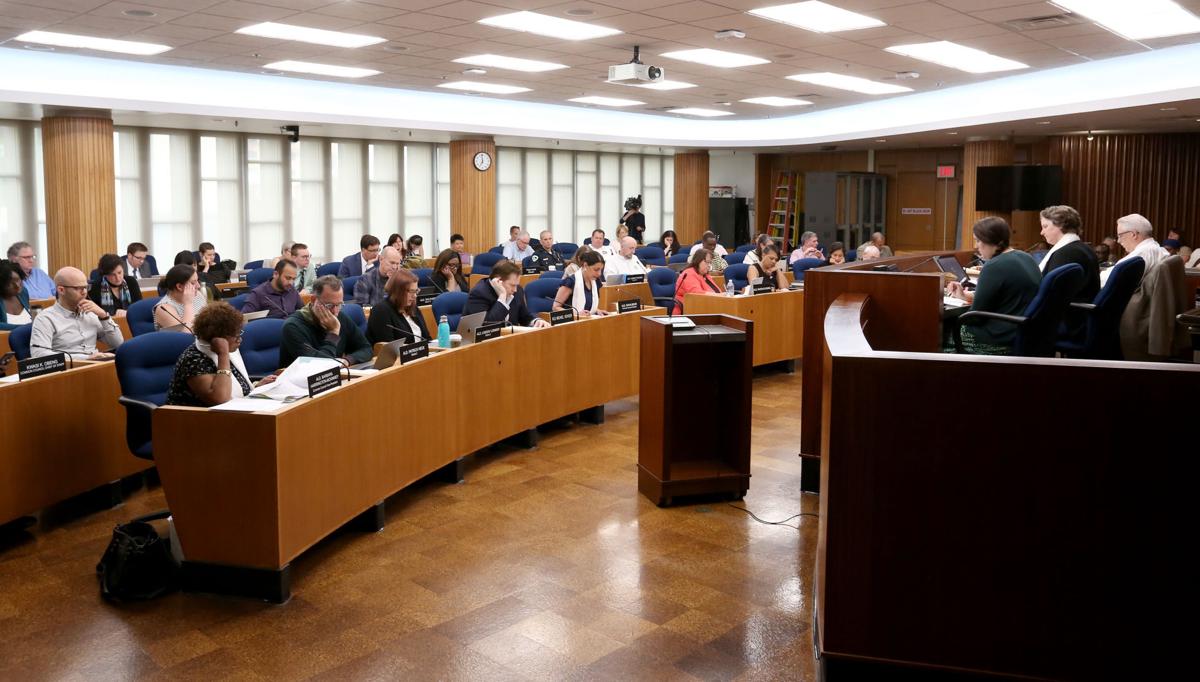 The Capital Times has always believed that the answer to what ails democracy is more democracy. We favor an inclusive and diverse politics that brings elected officials closer to the people they represent and guards against the pressures created by special interest money and elite lobbying. Our bottom line is that representation matters, and that election structures should assure that voters have the greatest opportunity to choose leaders who meet the grassroots needs of the community rather than the demands of the wealthy and powerful.
With this in mind, we urge Madisonians to cast their votes on a series of on advisory referendums regarding the future of Madison's Common Council with an eye toward assuring that the council remains in touch with city's citizens and neighborhoods.
Here are our recommendations on each of the questions:
1. Vote NO on the proposal to move from a part-time council with members paid $13,700 a year to a full-time council with pay rising to as much as $71,000 a year. While we are not averse to paying council members a bit more, making the council full-time with higher salaries would lead to council races where candidates feel pressured to raise large sums of money to compete. It would also encourage council members to cling to incumbency, leading to less fluid and flexible governance.
2. Reject proposals to reduce the size of the council. The council currently has 20 members. Cutting the number of members would create larger districts where officials are less in touch with the grassroots concerns of voters and communities. Larger districts would lead to more expensive campaigns, more special interest influence and, we fear, less racial, ethnic and economic diversity on the council. Vote to either RETAIN the current 20-member council or to EXPAND it.
3. Vote NO on the proposal for four-year terms for council members. The current system, where members serve two-year terms, keeps officials in touch with voters and promotes accountability.
4. Vote NO on the proposal to create term limits for council members. This question suggests that, if a full-time council is created, members should only be allowed to serve for 12 years. Term limits are always a bad idea, as they deny voters a chance to retain officials they approve of. In regard to this particular question, the notion that term limits would be needed to promote turnover on the council is an implicit indictment of the idea of creating a full-time council with significantly higher pay. The current part-time council has a healthy level of turnover.
We are glad these advisory referendums are on the ballot. It is healthy for cities to consider reforms that seek to make government more responsive and effective. While we do not support a full-time council, major pay hikes, four-year tenures or term limits, we look forward to discussions of creating a stronger council. We'd also like to see action taken at the local and state levels to remove barriers to electing the city attorney and to creating an elected police and fire commission.
Share your opinion on this topic by sending a letter to the editor to tctvoice@madison.com. Include your full name, hometown and phone number. Your name and town will be published. The phone number is for verification purposes only. Please keep your letter to 250 words or less.