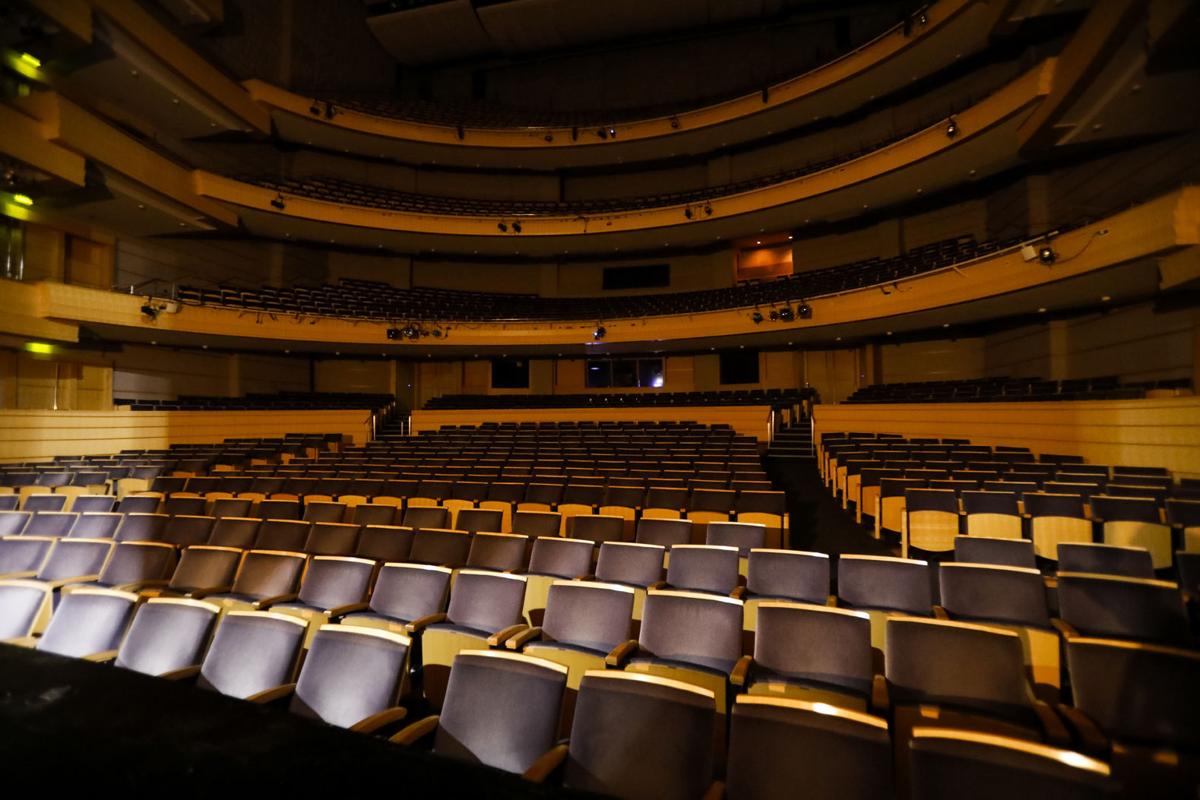 This newspaper has, since the beginning of the coronavirus pandemic, supported mask mandates, social distancing and public health orders designed to prevent the spread of a deadly virus that has killed more than 7,500 Wisconsinites. With the arrival of the highly infectious Delta variant, we recognize the need to renew mandates in order to protect the people of Madison and surrounding communities.
We are in full agreement with the intent of the Aug. 19, 2021, emergency order from Public Health Madison & Dane County, which requires that "everyone age 2 and older wear a face covering or mask when in any enclosed building where other people, except for members of the person's own household or living unit, could be present."
However, we favor limited exceptions to the mask mandate.
One of those exceptions would permit actors and musical performers to appear without masks in settings where there is no danger that doing so would spread the virus. The latest order for Madison and Dane County, which extends through at least Sept. 16, lacks such an exception.
It includes other exceptions, however, most notably for eating and drinking in restaurants and bars — whether people are vaccinated or not.
So why not an exception for actors and singers?
"If the concern is that it's too dangerous for my vaccinated actor to take their mask off, there shouldn't be an exemption for eating and drinking," explains Jen Uphoff Gray, the artistic director of the Forward Theater Company.
Gray describes the new health order as "incredibly inconsistent," telling The Capital Times, "It feels like a lack of concern or regard for the performing arts, an industry that's been absolutely devastated by this pandemic."
She notes that, "There's already been a production canceled as a result of the order (by Stage Q at the Bartell Theater)," and says, "I am confident many more will follow in coming days."
We share Gray's concern regarding the inconsistent mask order, the difficult circumstance of local performance companies and venues, and the future of actors, singers and crew members. The past year and a half has been devastating for the local arts community, and the city and county need to take steps to assure that the coming fall and winter do not extend that devastation.
There is no question that precautions must be taken. Theater companies and venues recognize their responsibilities and have focused on getting performers and crew members vaccinated and on maintaining safe settings for shows.
The Forward company explains in its notice regarding an upcoming performance of the play "Mom, How Did You Meet The Beatles":
"This is a fully-vaccinated workplace. All cast, crew, Forward Theater staff, and Overture Center staff (those who share space with our team) have met the CDC definition of being fully vaccinated against COVID-19. Our safety protocols are based on requirements of the unions we work with, local government regulations, Overture Center policies, and CDC guidelines. As necessary, our protocols will be updated to adjust to changing public health conditions."
The notice also points out: "Overture Center for the Arts has a state-of-the-art ventilation system, and will ensure that air flow in all spaces meets or exceeds safety guidelines for filtration and air-change handling. Overture Center's cleaning staff will ensure that all spaces are cleaned regularly, with high-touch surfaces (such as doorknobs, handles, switches, bathroom fixtures) being frequently disinfected."
That strikes us as a thorough approach and, after consultations with other companies and venues, we're satisfied that it is mirrored in Madison's performing arts community. So the city and county have willing and responsible partners in the fight against COVID-19. They also have, from other cities and states, approaches they can follow.
The state of Oregon offers a good option. Oregon officials have led the nation when it comes to public health protections during the course of the pandemic. Yet the state's mask order provides a specific exception for performing artists.
"Individuals, regardless of vaccination status, are required to wear a mask, face covering or face shield when in an indoor space—unless the individual: Is performing, including but not limited to playing music, delivering a speech to an audience," reads the Oregon order.
Washington, D.C., another leader in the fight to protect people from the virus, recently issued a mask mandate that announced:
"Everyone must wear masks in indoor public settings. Exception for: giving a speech for broadcast for an audience, provided no one is within six feet of the speaker; or performing (e.g. singing, dancing, acting, playing a instrument) as long as performers maintain 6 foot distance from any audience members."
State and local government officials have an awesome responsibility to prevent the spread of the virus, and we have always believed that they should be given great leeway to issue proper orders and establish necessary protocols. But that duty does not preclude them from making exceptions that serve the best interest of performers and their audiences.
A mask mandate exception that treats actors and singers fairly, and that gives Madison's performing arts community a chance to survive and thrive, is entirely in order.
Share your opinion on this topic by sending a letter to the editor to tctvoice@madison.com. Include your full name, hometown and phone number. Your name and town will be published. The phone number is for verification purposes only. Please keep your letter to 250 words or less.