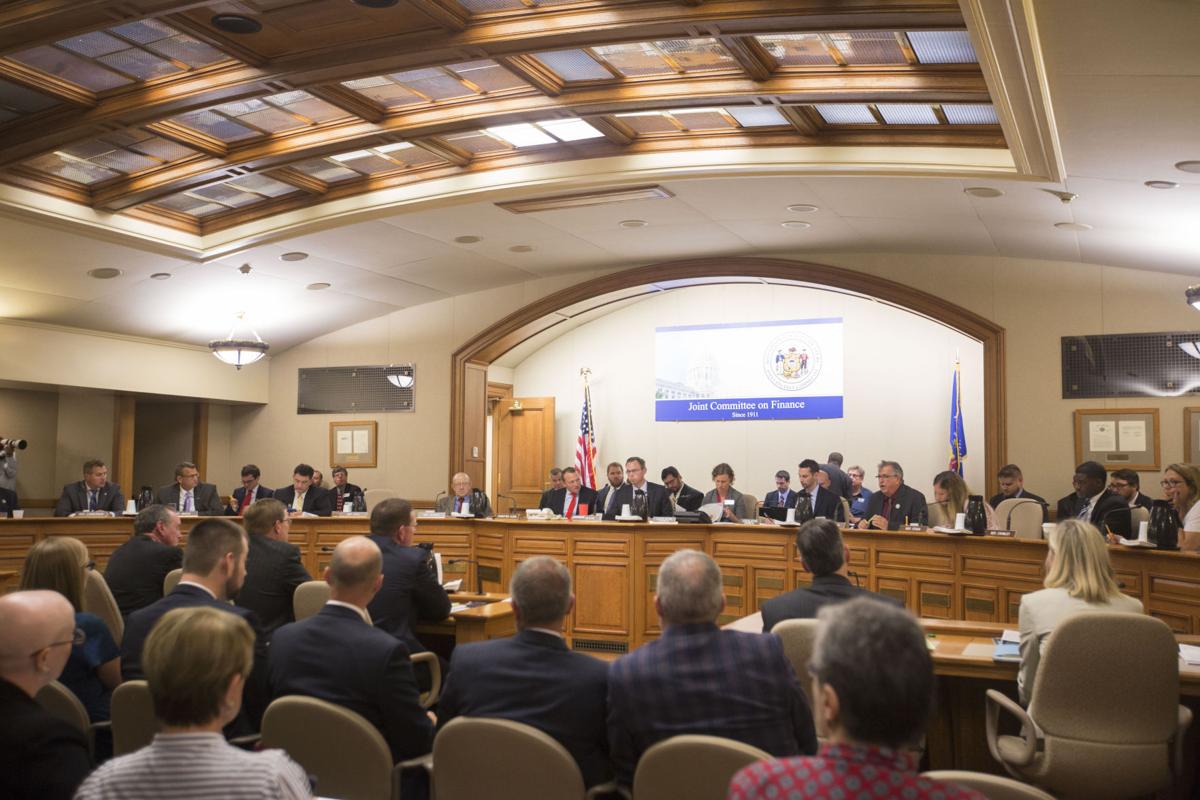 Gov. Scott Walker has failed to make a minimally credible case for bartering off Wisconsin's future in pursuit of a deal with the Taiwanese contracting firm Foxconn. In part, this is because Walker is desperate to erase memories of his failure to keep his over-the-top campaign promises regarding job creation. In part, this is because Walker — a career politician who lacks meaningful experience in business or economics — is uniquely unprepared to engage in economic development initiatives, as the mess he made with his Wisconsin Economic Development Corp. experiment has well illustrated.
But the bottom line is beyond debate. As former state Senate Minority Leader Mark Miller, D-Monona, has observed with regard to Walker's proposal to give Foxconn roughly $3 billion in taxpayer-funded "incentives": "The governor has been suckered once again. He's gone and bet the farm on this one big deal with a company with an unreliable record."
Now, it falls to the Legislature to address the fundamental flaws in the deal Walker has cut with Foxconn. The power of the purse gives legislators the authority to check and balance Walker's deal making, and they have a responsibility to do just that.
If the governor refuses to listen to reason, the deal should simply be rejected.
If the governor is willing to cooperate, here are the standards that legislators should apply:
1. Foxconn must make a genuine commitment to Wisconsin — as opposed to a demand for corporate welfare. As such, the company must agree to scrap the agreement made with Walker. If Foxconn indicates an interest in doing business in Wisconsin, creating living-wage jobs, abiding by environmental and workplace rules, and paying taxes — as Wisconsin-based firms do — then the company is welcome to enter into negotiations with state and local agencies that have experience in economic development.
2. If Foxconn agrees to engage in legitimate negotiations with the state, it is entirely possible that negotiations could include a provision for reasonable incentives to attract the Taiwanese firm. But the process must be transparent and fair. There can be no secret, backroom deals. We understand that, in such negotiations, some items will be left open for some time into the future. But those items should be spelled out in detail so it is possible to hold all the players to account.
3. Any agreement that is reached with Foxconn must be universal in character. A multinational corporation that has never shown even the slightest measure of loyalty to Wisconsin or to the state's able workforce should not get advantages over firms that have made long-term commitments to the state and its communities. Wisconsin-based corporations and small businesses that abide by the rules must have access to parallel incentives. Foxconn has every right to negotiate on its own behalf, but Wisconsin officials have no right to give a foreign firm advantages over firms that have a historic and ongoing commitment to the state.
4. It is especially important that any agreement with Foxconn include stringent protections for workers' safety and strict standards with regard to working conditions. The firm has an exceptionally troubling record when it comes to treatment of workers at its existing facilities — especially in China. Wisconsin officials must ensure that Foxconn will be more responsible if it locates a plant in our state. In this regard, Wisconsin's negotiators must consult with oversight agencies and unions in other countries, as well as with the International Labor Organization. The hope should be that an agreement between Wisconsin and Foxconn would create pressure on the company to end unacceptable practices and embrace international standards of corporate responsibility.
5. There can be no flexibility when it comes to environmental protection. In China, it has been charged that Foxconn's waste water discharges into the Tai Lake basin have created serious heavy metal risks for millions of people. In a 2013 report that focused on the activities of Foxconn and other firms, CNN referred to China as "the electronic wastebasket of the world." Wisconsin's abundant clean water is its greatest natural resource. Any deal with Foxconn must require the company to abide by all existing environmental regulations and, because of the firm's controversial past, should include new standards designed to ensure that Wisconsin does not become the next "electronic wastebasket of the world."
Gov. Walker has not negotiated responsibly with Foxconn. The deal he is presenting is unacceptable.
If Foxconn is really interested in doing right by Wisconsin's workers, taxpayers, communities and the environment — as opposed to collecting corporate welfare — that deal can be improved. The first step in that improvement is a legislative intervention that scraps Walker's bad deal and proposes a realistic and responsible agreement with the firm.
If this particular multinational corporation is not interested in doing right by Wisconsin, then Wisconsin can reject Walker's crony-capitalist arrangement and use the $3 billion that the governor has discovered to invest in Wisconsin schools and infrastructure, and in Wisconsin-based businesses that have far more promising visions for the future than does Foxconn.
Share your opinion on this topic by sending a letter to the editor to tctvoice@madison.com. Include your full name, hometown and phone number. Your name and town will be published. The phone number is for verification purposes only. Please keep your letter to 250 words or less.