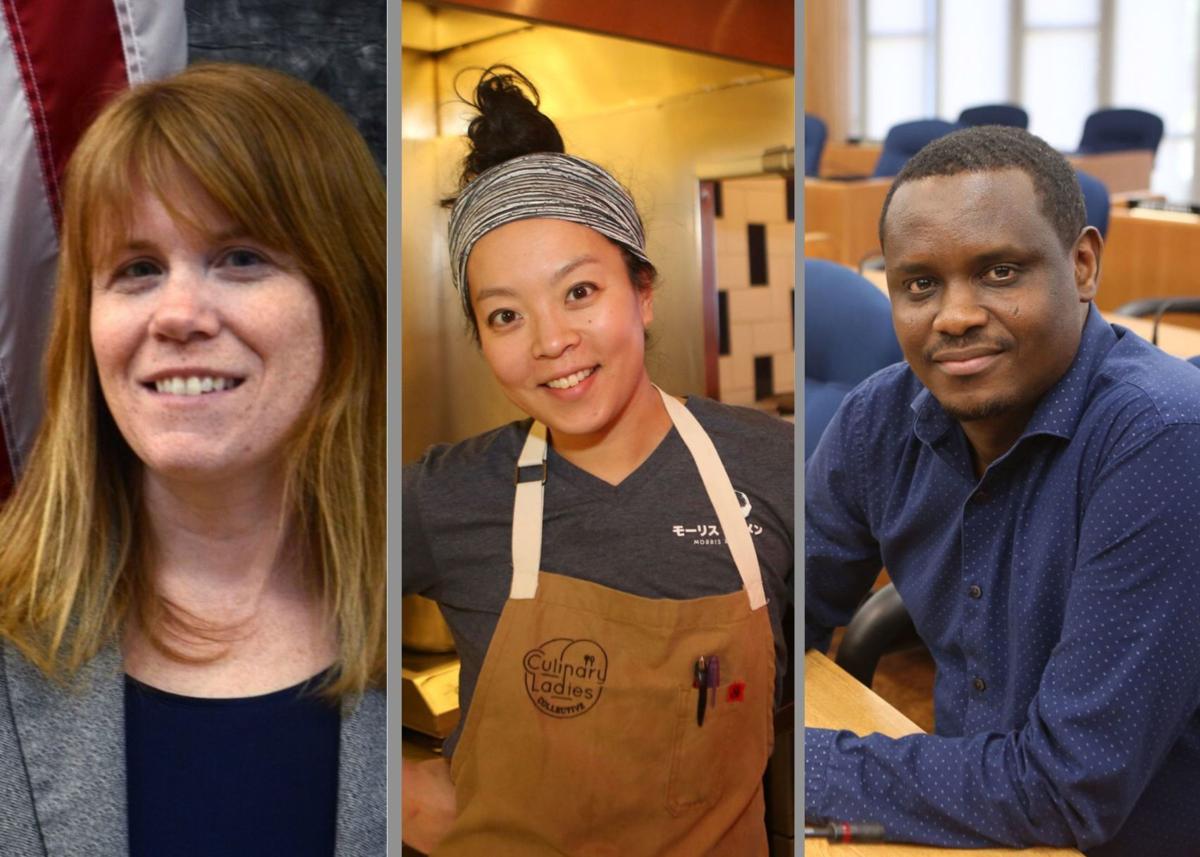 More than 1,600 Wisconsinites have died so far in the coronavirus pandemic that Assembly Speaker Robin Vos and Senate Majority Leader Scott Fitzgerald have not just refused to address but have, in too many senses, made worse.
More than 176,000 Wisconsinites have been diagnosed with the virus and those numbers are rising. As the Nov. 3 election approaches, the state is regularly hitting record daily levels for new infections.
The economic chaos that has extended from the pandemic has led to dramatic spikes in unemployment. Small businesses and small farms are struggling. And every indication is that things will get worse with the arrival of winter.
By any measure, this is a dire moment.
Yet, Vos and Fitzgerald have failed to respond to the efforts of Gov. Tony Evers to mount a necessary response to the crisis. The Republican legislative leaders have refused to call the Legislature into session in order to act on necessary initiatives. They have refused to cooperate with the governor. When Evers have taken urgent action, they have sued in the courts to block him.
Day after day, week after week, month after month, the death toll rises. The infection rate increases. Unemployment claims go up, while earnings go down. Evers has tried to get Wisconsin ahead of the curve, as governors in other states have done. But his efforts have been thwarted by Vos and Fitzgerald and their partisan caucuses in the Assembly.
The crisis will continue until the Republicans are thwarted by the voters.
That won't be easy. Working with their partisan co-conspirator, since-defeated Gov. Scott Walker, Vos and Fitzgerald gerrymandered legislative district lines in 2011. In election after election, voters have registered greater support for Democratic legislative candidates than Republican candidates, yet the Republicans have retained power because of the corrupted lines.
This is the year the corruption, and the crisis it has created, can end. It is, as well, the year when Wisconsin can take necessary action to address systemic racism, the climate crisis and economic inequality.
But that will only happen if voters recognize that nothing will get better until Republican control of the Legislature is ended. With that in mind, The Capital Times is doing something it has never done before. We are urging voters in every state Assembly and Senate race to cast their ballots for Democrats.
The Capital Times was founded in 1917 as a newspaper aligned with the progressive Republican movement of Wisconsin Sen. Robert M. La Follette. Our first endorsements went to Republicans such as La Follette and Gov. John Blaine, as have hundreds of our endorsements over the past 103 years. It is certainly true that, as the GOP has moved to the right, we have been more inclined to back Democrats. But we have invariably found moderate Republicans who, because of their competence or inclination toward building bipartisan coalitions, we could endorse. There are still Republicans in the Assembly and Senate we respect, just as there are some Republican contenders in open-seat contests this year who hold out promise. But we cannot in good conscience urge voters to back any candidates who are running on the same ticket with Donald Trump and who would, if elected, use their positions to empower Vos in the Assembly and whoever the Republicans choose to succeed Fitzgerald as their leader in the Senate.
Endorsing the Democratic slates for the Assembly and Senate is made easier by the fact that so many of the party's candidates are so impressive — especially in Dane County. We enthusiastically support former state Rep. Kelda Roys, who is running unopposed for the 26th District state Senate seat being vacated by the dean of the Senate, Fred Risser. The same goes for state Rep. Melissa Sargent, who is running to replace Mark Miller in the 16th Senate District. And we are pleased to back Joni Anderson, a union-backed progressive who is running in the 14th Senate District against Republican Joan Ballweg, who did not even bother to reply to the League of Women Voters of Dane County candidate questionnaire.
In Dane County Assembly races, we are especially excited to support service-industry worker and community organizer Francesca Hong, who is running to replace state Rep. Chris Taylor, is the 76th District, and Madison Ald. Samba Baldeh, who is running to replace Sargent in the 48th District. Hong and Baldeh will bring fresh ideas, long histories of community involvement and needed diversity to the Assembly. We also endorse incumbent Assembly members Don Vruwink (43), Gary Hebl (46), Jimmy Anderson (47), Shelia Stubbs (77), Lisa Subeck (78), Dianne Hesselbein (79), Sondy Pope (80) and Dave Considine (81).
Arguably, our most important endorsements go to Democrats who are running in districts that have been gerrymandered to favor Republican incumbents. There are three exceptionally impressive candidates running in districts that include portions of Dane County. In District 42, Melisa Arndt, an Army veteran and a nurse from the Rio area, has mounted an especially important campaign that is focused "on resolving health care disparities, especially for those in marginalized communities, through Medicaid expansion." In District 38, Melissa Winker, a fourth-generation Wisconsinite from the Oconomowoc area, has mounted a campaign that promises to support measures to fully fund public education. In District 37, former special education teacher and current DeForest Village Trustee Abigail Lowery is a superior candidate who says, "So many people have made it clear that they are ready for a change in the state Assembly. Status quo, do-the-bare-minimum, career politicians just do not fly anymore."
Lowery is right. Wisconsin voters need to end the broken status quo and put Democrats in charge of state Assembly and the state Senate.
Share your opinion on this topic by sending a letter to the editor to tctvoice@madison.com. Include your full name, hometown and phone number. Your name and town will be published. The phone number is for verification purposes only. Please keep your letter to 250 words or less.
Catch the latest in Opinion
Get opinion pieces, letters and editorials sent directly to your inbox weekly!