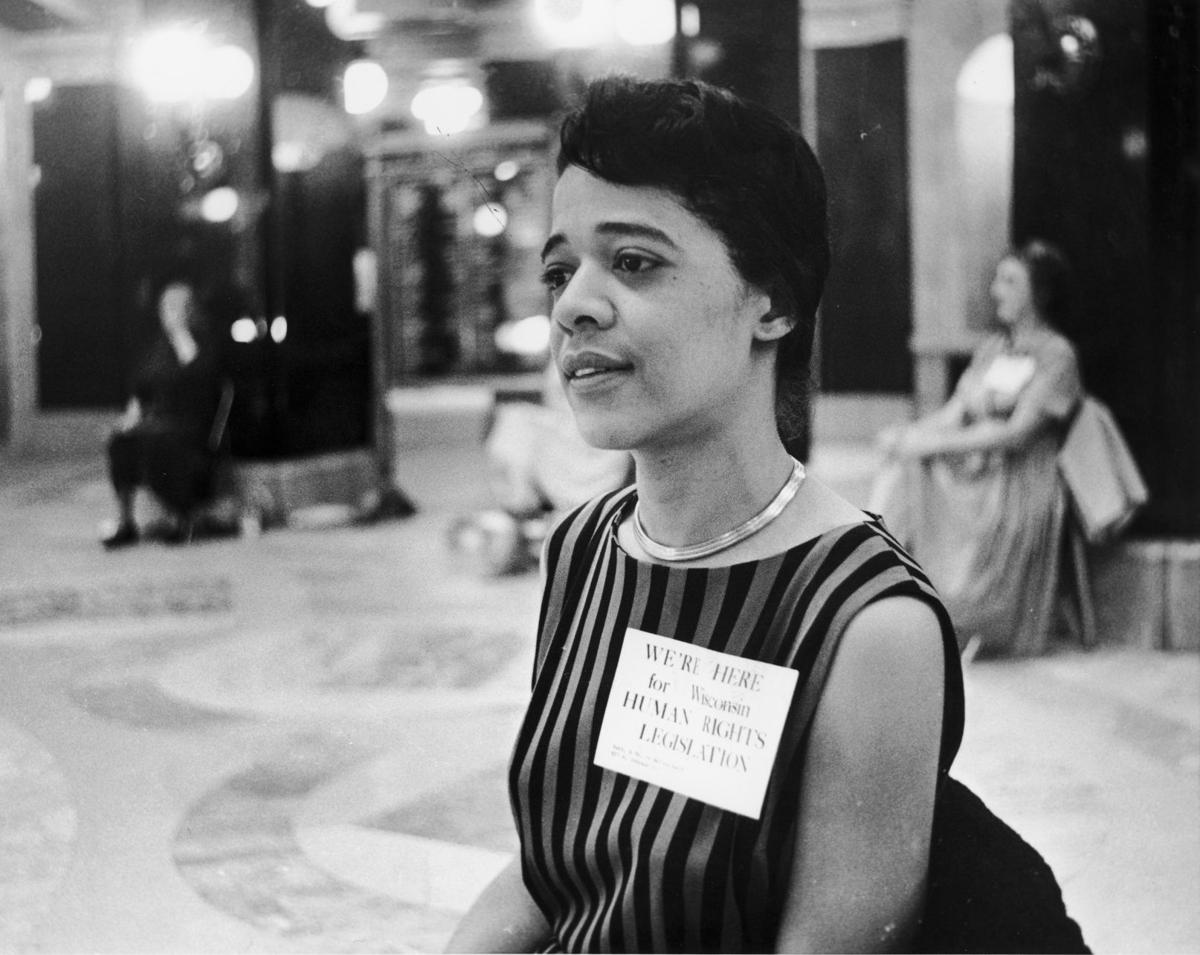 A debate about which statues should stand on the grounds of the state Capitol has stirred up with predictable intensity since June 23, when protesters toppled the "Forward" statue — which has come to be regarded as an allegory for progress in general and the progress of women in particular — and a monument honoring Col. Hans Christian Heg, an immigrant abolitionist who died commanding Union troops in the Civil War.
Everyone, we hope, recognizes that no statue matters as much as a human life, and no symbol matters more than the ideas it is supposed to represent. Practically, what that means is that every discussion about statues must be understood as a subset of a much broader and far more important dialogue about how to confront police brutality, change policing and address systemic racism.
To the extent that proposals for erecting or re-erecting statues on the Capitol grounds fits into that dialogue in a meaningful way — by recognizing Wisconsinites who have struggled for economic, social and racial justice, and by recognizing that this struggle is far from finished — we see value in it.
We believe the "Forward" and Heg statues have a place on the grounds. But we believe they should be part of a broader collection of statues that recognizes Wisconsinites who made historic contributions in the 20th and 21st centuries.
To that end, we argued several weeks ago that statues honoring former Secretary of State Vel Phillips and former state Rep. Lloyd Barbee, D-Milwaukee, be added to the grounds. The proposal for a statue honoring Phillips has gained traction, as Boys & Girls Club of Dane County CEO Michael Johnson has called on the state to "honor, celebrate and acknowledge her contributions to Wisconsin and to the United States of America."
We'll keep making the case for a Lloyd Barbee statue. But, for now, let's amplify the argument for Vel Phillips, who died in 2018 at age 94.
A friend and ally of this newspaper for many years, Phillips became the first African American woman to graduate from the University of Wisconsin Law School in 1951. Two years later, as a 29-year-old school board candidate, she was the first African American to win a citywide primary in Milwaukee. She lost the general election that year; but, in 1956, at age 32, she was the first woman and the first African American elected to the Milwaukee City Council.
The Milwaukee municipal election of 1956 made Phillips a pivotal figure in the civil rights movement, which was playing out not just in the "Jim Crow" South but in the segregated cities of the North. Noting that "it took 110 years for them to get a woman or a black person" on the City Council, Phillips described her election as a "double whammy" for racial and gender equity.
Suddenly, as a friend of Thurgood Marshall, an associate of the Rev. Martin Luther King, Jr., and an essential political ally of John Fitzgerald Kennedy, Phillips found herself in the vortex of local, state and national history. (Elected as the first African American member of the Democratic National Committee in 1958 — on a promise to "represent Wisconsin's liberal point of view" in the national party — she provided Kennedy with a vital endorsement in Wisconsin's 1960 Democratic presidential primary, which JFK always recalled.)
As a city official, Phillips joined marches for open housing and fair employment, and was arrested when the police cracked down on the nonviolent demonstrations. Phillips, who was hoisted onto the shoulders of civil rights activists who marched during Milwaukee's "long hot summer" of 1967, could probably have avoided the arrests. But she wanted to make a point about standing in solidarity with the people she represented, and about the need to make real the constitutional promise that all Americans have a right to assemble and to petition for the redress of grievances.
A few years later, as the first woman jurist in Milwaukee County and the first African American judge in Wisconsin, she could make this point from the bench.
That was in the early 1970s. By the end of the decade, she had, with her 1978 election as Wisconsin secretary of state, added to the long list of "firsts" associated with her name.
It is often noted that Phillips was the second woman (after former state Treasurer Dena Smith) and the first African American elected to statewide office in Wisconsin. But it is of greater note nationally that, on the Rutgers University Center for American Women and Politics list of African American women elected to statewide executive posts, the first name is that of "Velvalea 'Vel' Phillips (D-WI)."
When Phillips was elected secretary of state in November 1978 as a Democrat, Republican Lee Sherman Dreyfus was elected governor on a ticket with Russ Olsen for lieutenant governor. Wisconsin's Constitution made the secretary of state next in the gubernatorial line of succession, which begins with the lieutenant governor.
In March 1979, both Dreyfus and Olsen left the state to attend a Republican Party function in Indiana. Phillips was informed that she was the acting governor of Wisconsin.
The weekend of Phillips's acting governorship passed quietly. But, at its conclusion, Phillips was informed that she had made a rather striking bit of history. "She said it had not occurred to her that she had logged another first by becoming the state's first black female acting governor," reported the Associated Press.
In fact, she had, without fanfare, briefly served as one of the first African American women chief executives of any state in the nation.
By any honest measure, a statue of Vel Phillips is long overdue.
Share your opinion on this topic by sending a letter to the editor to tctvoice@madison.com. Include your full name, hometown and phone number. Your name and town will be published. The phone number is for verification purposes only. Please keep your letter to 250 words or less.
Catch the latest in Opinion
Get opinion pieces, letters and editorials sent directly to your inbox weekly!