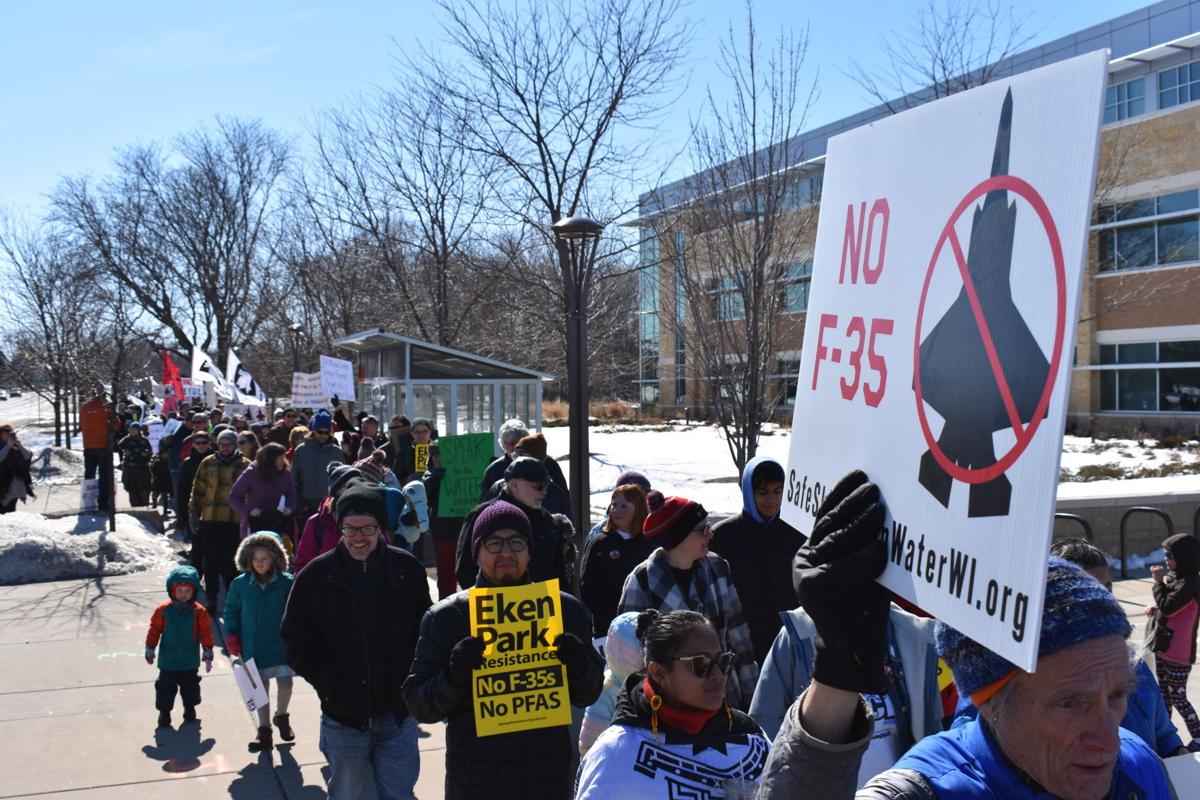 The authoritative publication Defense News reported late last month that key members of Congress are objecting to proposals to increase funding for Lockheed Martin's F-35 joint strike fighters in the upcoming fiscal 2022 budget. They say they will not support any increase until the Pentagon and the manufacturer address what Defense News refers to as "a laundry list of problems" with the planes.
Officials in Wisconsin should be paying close attention to the growing debate over the F-35 boondoggle, as the U.S. Air Force plans to station a squadron of F-35 fighter jets at Truax Field in Madison.
There is a lot of opposition to that move in Madison, especially from residents of the Eken Park neighborhood, which is located not far from Truax. But people who don't live anywhere near that east-side neighborhood over which the planes would fly should also be concerned about the prospect of basing these messed-up planes in Madison.
Noting the many problems with the planes, U.S. Rep. John Garamendi, the California Democrat who leads the defense readiness subcommittee of the House Armed Services Committee, said in April, "The program is over budget. It fails to deliver on promised capabilities. And its mission capability rates do not even begin to meet the service thresholds."
Garamendi complained that Lockheed Martin's "solution" to troubles with with the planes "is simply to ask the taxpayers to throw money at the problem."
"That will not happen," said the powerful congressman. "The easy days of the past are over."
House Armed Services Committee chair Donald Norcross, D-New Jersey, was equally blunt. "If this program continues to fail to significantly control and reduce actual and projected sustainment costs, we may need to invest in other, more affordable programs and backfill an operational shortfall of potentially over 800 tactical fighters," he said. "Given the overall affordability concerns that exist within the program, I would not support any requests for additional aircraft beyond what is contained in this year's president's budget request."
State and local officials need to be thinking a lot harder about the question of whether aligning Madison's future with the F-35 program is a wise course. To our view, the evidence suggests that it is not.
Share your opinion on this topic by sending a letter to the editor to tctvoice@madison.com. Include your full name, hometown and phone number. Your name and town will be published. The phone number is for verification purposes only. Please keep your letter to 250 words or less.