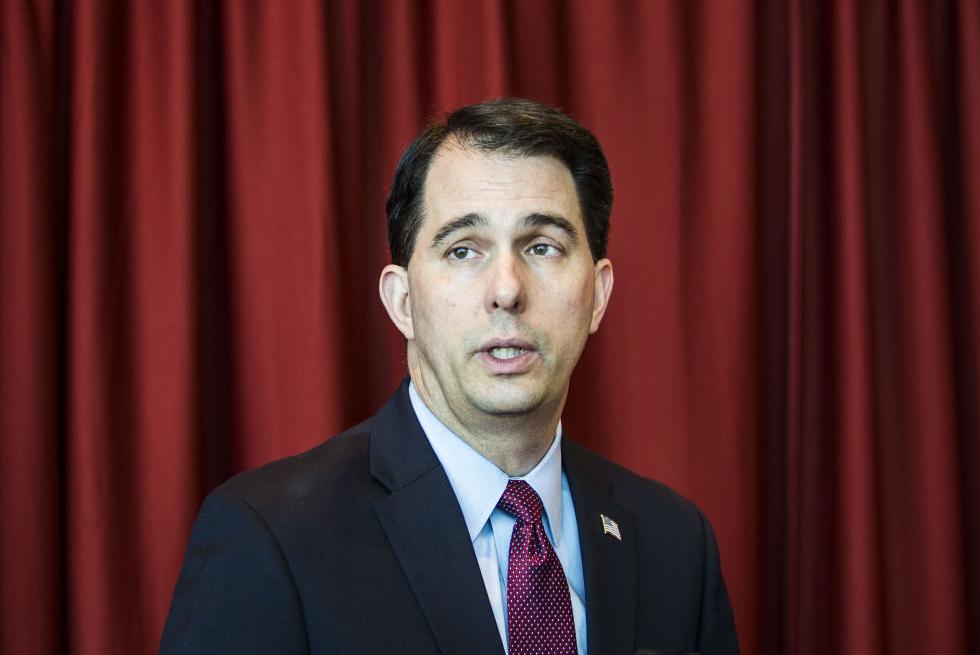 No one is going to accuse Gov. Scott Walker of taking his responsibilities as the chief executive of Wisconsin too seriously. When the governor is not appearing at events with Donald Trump and Sean Hannity in Milwaukee, he's jetting off to some fundraising event to pay off debts from his failed presidential run or visiting with folks from New Hampshire and Iowa to lay the groundwork for a another presidential bid in 2020.
But there is one area where the governor has been very serious, and very focused. When it comes to enacting unconstitutional schemes to make it harder to vote, Walker is on top of things.
In addition to approving some of the harshest voter ID legislation in the nation, the governor signed a 2013 measure that limited hours for in-person absentee voting and eliminated weekend voting.
"I reach this conclusion because I am persuaded that this law was specifically targeted to curtail voting in Milwaukee without any other legitimate purpose," wrote Peterson. "The Legislature's immediate goal was to achieve a partisan objective, but the means of achieving that objective was to suppress the reliably Democratic vote of Milwaukee's African-Americans."
Peterson also overturned a number of other Walker-approved measures that made voting harder, including laws that extended Wisconsin's residency requirement for voters from 10 days to 28 days and blocked the distribution of absentee ballots by email and fax.
Walker's reaction to the ruling was bizarre and troubling.
"Those were reasonable changes at the time, but those components weren't the priorities for us," Walker said last week when asked about the restrictions on in-person absentee voting. "The priority was making sure that voter ID was intact."
As it happens, Peterson also ordered a number of changes with regard to Walker's restrictive voter ID schemes. But the governor's suggestion that limits on early voting weren't priorities — and his refusal to answer recent inquiries about whether he even thinks the limits are wise — is outrageous.
The legislation limiting early voting had a serious impact on elections in Wisconsin. It made it harder for voters to cast ballots. It put Wisconsin at odds with the Constitution, and with the historic values of a state that has long believed that faith in democracy requires that voting should be easy for all citizens — including those whose work and family schedules make it difficult to vote on regularly scheduled election days.
For Walker to now casually suggest that the limits he signed into law were not a priority, for Walker to decline to say whether he even thinks such limits are necessary, represents a shocking admission of the irresponsible approach this governor has taken to fundamental questions of how voting rights are protected and democracy is made functional.
Scott Walker should be ashamed of himself. And Wisconsinites should be conscious of the fact that their governor has admitted that he signs sweeping legislation without considering the consequences.
Share your opinion on this topic by sending a letter to the editor to tctvoice@madison.com. Include your full name, hometown and phone number. Your name and town will be published. The phone number is for verification purposes only. Please keep your letter to 250 words or less.