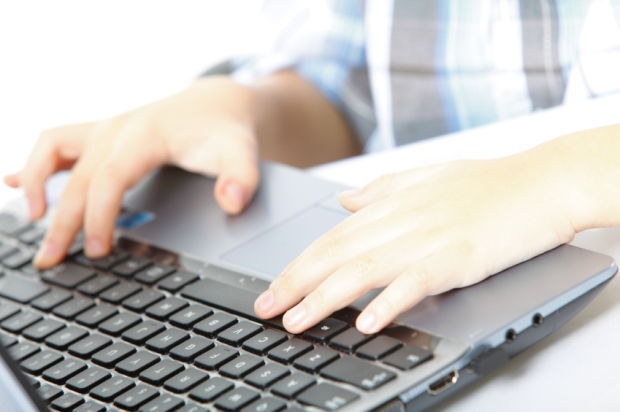 The debate over how, and if, school will resume in-person this fall is taking center stage in communities across the country. Many major districts have already announced they intend to remain closed, at least to start the school year. And in Wisconsin, the Department of Public Instruction's guidelines for reopening account for wide array of school options, from full in-person instruction to fully virtual.
Every school and school district will have to make the best decision possible given their circumstances and the threat of the virus. But if the 2020-21 school year is to look like the spring of 2020 —with widespread building closures and instruction occurring virtually — parents deserve access to at least some of the money dedicated towards schools each year.
Evidence is growing that the time out of school is exacerbating existing educational gaps for low-income and minority students. In Los Angeles, data analysis from the spring has found that Black, Latino and low-income students were less likely to participate in online learning activities than their peers. In Texas, when students were doing online coursework, math progress decreased by 56% from January to the end of semester for pupils in low-income ZIP codes.
Wisconsin already has some of the widest achievement gaps in the country, and the evidence suggests that the pandemic will only serve to exacerbate them. Earlier this year, WILL's poll of parents around the state found that low-income families were more likely to have had to spend money on educational materials since the outbreak, and were less likely to be satisfied with how well their schools are meeting their child's needs. Beyond the purchase of supplies, continuing to educate children at home may put a strain on many household budgets, making it more difficult to work. Low-income jobs are the least likely to be able to take advantage of work-from-home options, and a need to serve as an at-home teacher may make some jobs untenable.
Education Secretary Betsy DeVos has suggested that federal education money should be sent to parents, rather than to schools, if they don't reopen. In Pennsylvania, a proposal has been put forth to give low-income families access to a portion of the federal CARES Act relief funding on a restricted-use debit card. A similar idea has been proposed in Maryland.
There are a number of ways that programs like the ones proposed in other states could be implemented in Wisconsin. One option would be to arrange a reimbursement program for qualified educational expenses. Another would be for districts to purchase supplemental materials directly on behalf of students.
And this doesn't have to devolve into a battle over teacher employment. An analysis of statewide budgets that I conducted last month showed that only about 28.4% of education spending goes directly to teachers. With buildings closed, there ought to be some savings on transportation, utilities and maintenance. Further, a lot of district dollars go to fund a vast bureaucracy with highly paid administrators like Madison's new superintendent, who will receive a salary of $272,000 annually from taxpayers. If providing poor families with the funds they need to meet their basic education needs means that some administrators have to take a small cut, call me unsympathetic.
This pandemic is forcing new thinking and new ideas as we all adjust to what may be a long-term disruption. In this era of modern technology and connectivity, the rigid commitment to funding systems and buildings rather than students is increasingly antiquated. This pandemic might finally force us to separate the funding that goes to the bureaucracy, building, transportation and other surrounding costs from the money that goes directly to teaching students, and allow that money to follow the child wherever and however they choose to learn — be it a public school, a private school, a virtual school, or some mix of all of them. It is incumbent on Wisconsin policymakers to refuse to leave families to fend for themselves this school year.
Will Flanders is the research director at the Wisconsin Institute for Law & Liberty.
Share your opinion on this topic by sending a letter to the editor to tctvoice@madison.com. Include your full name, hometown and phone number. Your name and town will be published. The phone number is for verification purposes only. Please keep your letter to 250 words or less.
Catch the latest in Opinion
Get opinion pieces, letters and editorials sent directly to your inbox weekly!