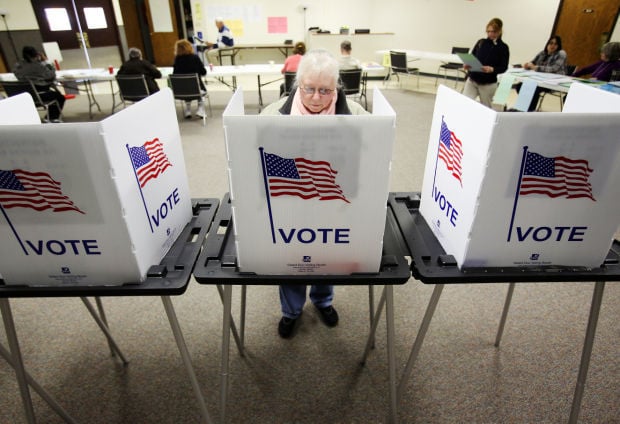 Recently I received an interesting email from an aging unit director from northern Wisconsin who had the city clerk talk to a group of 18 seniors about the photo ID requirements for voting that are in effect for 2016. Of the 18 older adults, three (17 percent) did not have a valid photo ID. With the Feb. 16 primary coming up followed by the April 5 spring election, it's time to take action to obtain a Wisconsin identification card from the Division of Motor Vehicles' service center.
While this was just a random meeting of older people and not a scientific sample, I think the 17 percent figure could be close to the percentage of older people who may not be able to vote in 2016 unless they get a valid photo ID. There are approximately 1 million people in Wisconsin aged 60 and over and even if only 60 percent of them vote that translates into over 100,000 seniors (17 percent of 600,000) who may not be able to exercise their right to vote in 2016 under existing Wisconsin law.
I urge the Wisconsin Aging Network (three area agencies on aging, 72 county aging offices, and 11 tribal offices) and every organization that works with older people to do what this aging unit director did by providing expert, accurate information about the photo ID that is required to vote in 2016. This information is available from many sources, including Common Cause in Wisconsin, League of Women Voters of Wisconsin, area agencies on aging, and county and tribal aging units, to name a few.
Of course, one meeting is not enough — we need to reach older voters through every possible means, such as media, newsletters, trainings, and having information available wherever older people may be gathering.
Despite my somewhat pessimistic outlook, most people already have the required ID in the form of a valid Wisconsin driver's license, passport, tribal ID card, U.S. military photo ID card, Wisconsin identification card, or certificate of naturalization. If a person does not already have a valid photo ID, then a Wisconsin identification card can be obtained for free at a Division of Motor Vehicles service center at locations around the state. To qualify for such a card a person must prove four things: name and date of birth (e.g., a certified birth certificate), proof of identity (e.g., Social Security card), proof of citizenship (e.g., U.S. birth certificate), and Wisconsin residency (e.g., a utility bill). If you do not have all of these items you can still get a photo ID — just check with DMV or aging office to see what other options are possible.
I am confident that the Wisconsin Aging Network will do a great job in reaching out to the older adult population to inform them of the photo ID requirement and what needs to be done to obtain the necessary ID. But we will not reach everyone, especially if I am close in terms of the potential numbers that may be affected by this new voting law. So we need to do one more thing during the elections — we need to document and draw media attention to those cases where older persons did not have the required ID and were refused the right to vote, even where the person may have been a voter for 50 years or more.
Identifying and making public the problems with the photo ID law will help spread the message about the law so that other people understand what they need in order to vote in the fall elections. And, maybe, just maybe, such examples will be embarrassing enough to persuade the Wisconsin Legislature that some changes in the law may be needed.
Tom Frazier is a member of the Common Cause in Wisconsin state governing board, and was the executive director of the Coalition of Wisconsin Aging Groups from 1983 to 2010.
Share your opinion on this topic by sending a letter to the editor to tctvoice@madison.com. Include your full name, hometown and phone number. Your name and town will be published. The phone number is for verification purposes only. Please keep your letter to 250 words or less.