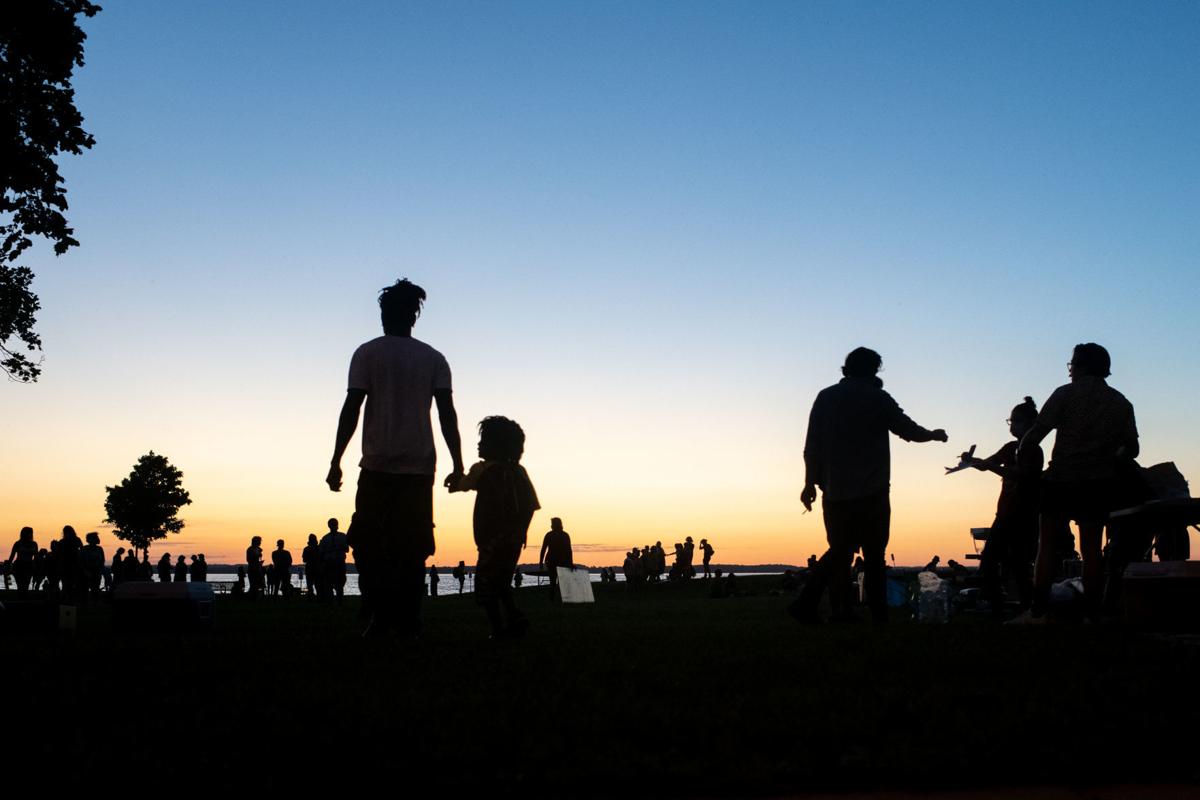 The past two weeks have managed to be both exhausting and liberating. Demonstrations across the nation and the globe have shown the power of protest. Undoubtedly, young Black youth are leading the efforts that were sparked after the senseless murder of George Floyd. In the wake of the COVID-19 pandemic and a 400-plus-year racial pandemic, young Black people across all 50 states have shown up. Through this, some of our community leaders have failed to show up for us.
In Madison, some people have failed to show up for the Black youth, including our own experienced Black community members who have taken on leadership titles. Leadership requires having influence that can disseminate to others in order to achieve a common goal.
After conversations with friends and other community members, we are concerned that some Black leaders may not have goals that are in the best interest of their own people. The goal to end police violence and systematic racism against Black people seems to have been put on the back burner by many Black leaders.
These people have focused heavily on cleanup efforts, photo ops with cops and denouncing looters. To donate your time and money to cleanup efforts, but not your forward-thinking youth, is dangerous. To pose for pictures with law enforcement who still have yet to affirm that Black Lives Matter and actually call this for what it is — murder — is dangerous. To use the criminality of a few to taint what this movement is really about is dangerous.
Further, the Boys and Girls Club of Dane County is seeking to employ 75 "peacekeepers" in the Madison area. There have been hundreds of peacekeepers practicing their First Amendment right to peacefully assemble every single day on the state Capitol lawn. That funding could go directly to the Black youth who organized and demonstrated a demand for reform, many of them being young people who grew up through the Boys and Girls Club. Not to mention, in the wake of COVID-19, vulnerable populations are likely to risk their health for $12.83 an hour. This is a problematic and irresponsible effort that could easily exploit financially struggling communities.
Community leaders and elected officials now have to act and use their privilege. It is insulting that our elected officials and community leaders think photo ops and performative politics will put out this fire. We demand legislation and conversation that address frightening maternal and infant mortality rates among Black women and babies. We demand that Madison Police abolish the use of tear gas, a riot control agent that is outlawed in war. We demand that police officers are removed from our schools and replaced with complete restorative justice programs.
We demand greater funding to put quality, fresh food in Madison's food deserts. We demand that UW-Madison thoroughly investigate each of the more than 80 reports of discrimination from this past semester, and implement a comprehensive committee to create mandatory diversity and inclusion efforts that will effectuate change. Our local criminal justice system needs to address why Black people are 5.5% of Dane County's population but half of those it incarcerates, likely because Black communities are over-policed and Black people are given more serious charges than white people for similar criminal behavior. We demand that Black youth and young adults be invited into these decision-making spaces.
For 10 consecutive days of protests, hundreds gathered near the state Capitol, organized by Black youth, to push for reform and justice. Absent in their efforts has been support and affirmation of longstanding Black leaders. Protesters have turned hours into days in the hot sun. They have rallied as a community and spent their own money, in the middle of a global pandemic, to feed one another, acquire medical supplies, register voters and provide water. While all of this is going on, some leaders have managed to raise over $100,000 to support businesses damaged over the first weekend of protest. While this is important, it has left many protesters wondering why the local Black Lives Matter movement is not as deserving. Nonetheless, we plan to continue our work.
When our community leaders are ready to stop playing politics and pivot toward the Black youth that are giving all that they have to their freedom, we'll be waiting.
Teeanna Brisco is a 2015 La Follette High School graduate, a 2019 Northern Illinois University graduate and a rising 2L at Howard University School of Law.
Share your opinion on this topic by sending a letter to the editor to tctvoice@madison.com. Include your full name, hometown and phone number. Your name and town will be published. The phone number is for verification purposes only. Please keep your letter to 250 words or less.
Catch the latest in Opinion
Get opinion pieces, letters and editorials sent directly to your inbox weekly!