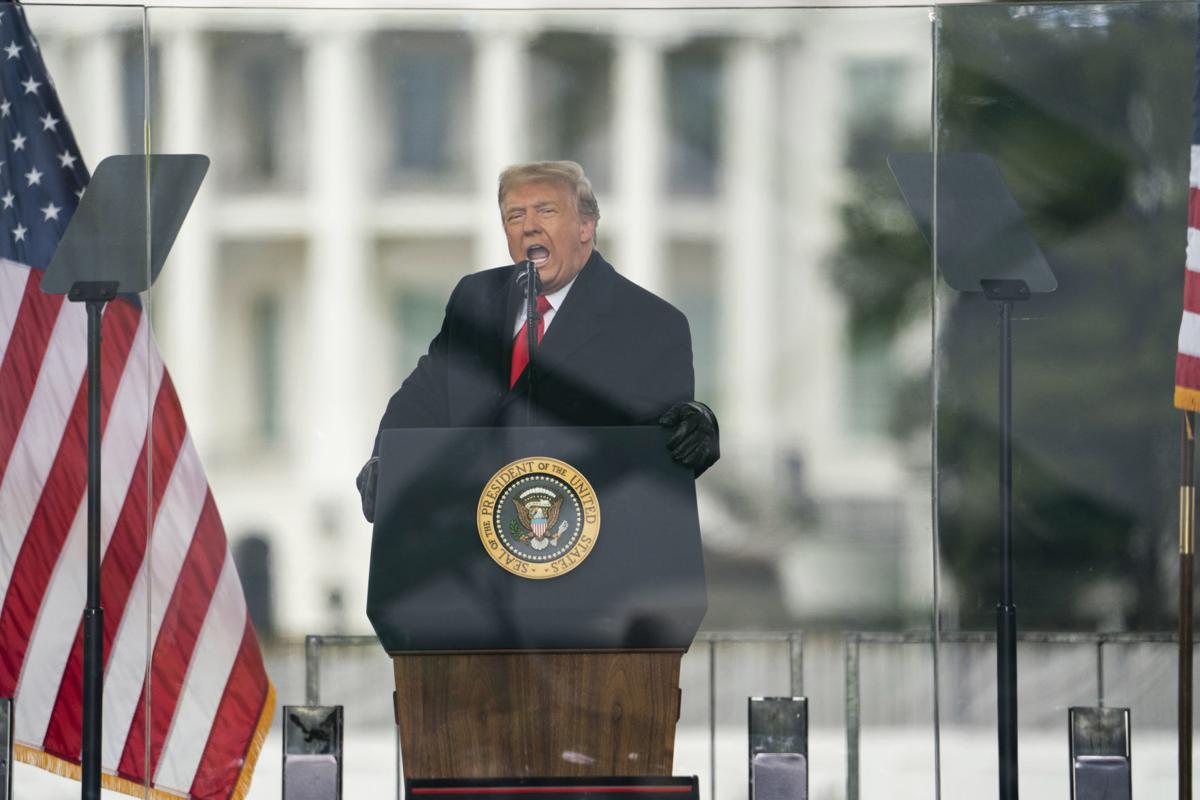 For the Trump presidency, as it began, so it ends. At least, as far as the topic of my column.
In my first column after Donald Trump was inaugurated, I called the new president "America's biggest liar" and wrote, "Trump lies with breathtaking frequency." The four years of his administration have unfortunately proven this not just to be accurate, but actually an understatement. The Washington Post fact checker, which had the unhappy job of keeping track of Trump's deceptions, reported that as of last summer "President Trump has made more than 20,000 false or misleading claims." In the six months since, Trump has piled on at least 1,000 more lies.
Of course, Donald Trump is not the first politician, or even the first president, to lie, deceive or mislead. But it's not just the quantity of lies that distinguishes the Trump presidency, as astounding as that number is. What is truly chilling is that Trump consciously and strategically set out to wage a war on truth — a cynical strategy of constant deception aimed at devaluing the importance of truth in public discourse. Trump's main spokesperson, Kellyanne Conway, claimed during the first week of his administration that Trump's lies were just "alternative facts."
Undermining the public's faith in actual facts is the tried and true strategy of dictators. It's why the Soviet dictatorship cynically named its chronically deceitful propaganda arm "Pravda," the Russian word for truth.
Hannah Arendt, in the "Origins of Totalitarianism," perceptively wrote, "Mass propaganda discovered that its audience … did not particularly object to being deceived because it held every statement to be a lie anyhow."
Trump's former chief strategist, Steve Bannon, realized that honest reporting would be the bane of the Trump administration and set out to undermine the value of facts. Here's how he described Trump's plan to overwhelm the public with so many lies that they become accustomed to dishonesty: "The real opposition is the media. And the way to deal with them is to flood the zone with shit."
Trump, abetted by right-wing media and Republican sycophants, has successfully conditioned his supporters to believe him no matter what. He summed up his strategy in Orwellian terms telling his followers, "Just remember, what you are seeing and what you are reading is not what's happening. Just stick with us."
Trump's war on the truth has severely harmed our country in many ways and caused truly tragic consequences during the last year. His lies are directly responsible for both the unnecessarily terrible toll of the COVID-19 pandemic and the disgraceful mob attack on our national Capitol and our American democracy last week.
Because he thought that public knowledge of the facts about COVID-19 might undermine his reelection chances, he repeatedly lied about the severity of the pandemic, leading to far more deaths here than in other countries. His lies sought, in his own words, "to underplay" the pandemic with statements like: "It's going to disappear. One day — it's like a miracle — it will disappear."
Since his overwhelming defeat for reelection, he has repeatedly lied about the integrity of the vote, even when contradicted by his own Departments of Justice and Homeland Security as well as more than 90 judges, many appointed by him. Accustomed to believing Trump's lies, his supporters violently tried to stop the constitutional certification of Biden's victory by Congress.
It will be essential for President Biden to restore the public's faith in the truth. In the wake of the destruction wrought by four years of Trump, it will be a tough job. Fortunately, Joe Biden is an honest man.
Spencer Black served for 26 years in the state Legislature. He was chair of the Assembly Natural Resources Committee and the Assembly Democratic leader. Since leaving the Legislature, Black has been vice president for conservation for the national Sierra Club and adjunct professor of planning at UW-Madison.
Share your opinion on this topic by sending a letter to the editor to tctvoice@madison.com. Include your full name, hometown and phone number. Your name and town will be published. The phone number is for verification purposes only. Please keep your letter to 250 words or less.