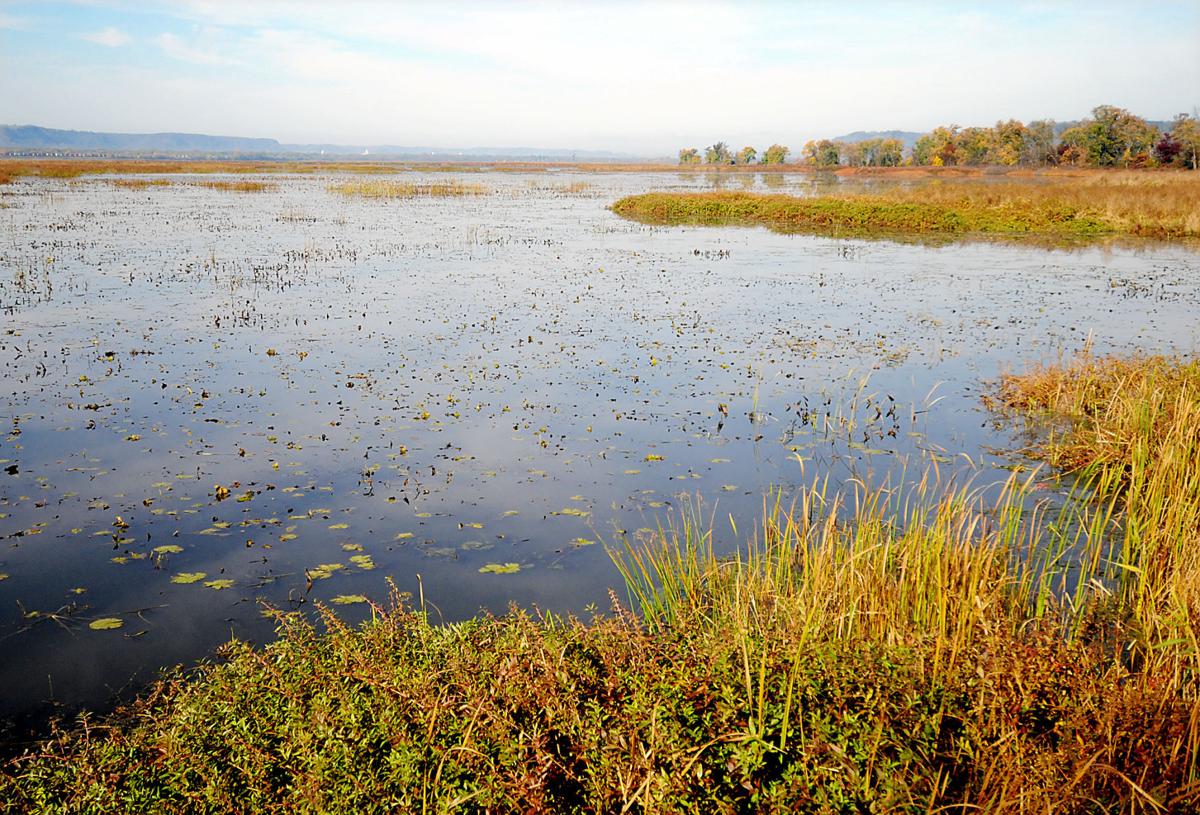 It's hard to find rays of sunshine amid the dark clouds of the pandemic. I hesitate to find any upside to a catastrophe that has decimated the economy, curtailed our lives and killed more than a quarter-million of our fellow Americans.
Nonetheless, I've seen at least one positive consequence of the pandemic. As many of the normal social and entertainment options have been foreclosed, there has been a renewed interest in outdoor recreation and a greater appreciation of our parks, trails and green spaces. I'm sure I'm not the only one to notice that bike and hiking trails and parks are more crowded since the pandemic hit.
It isn't just happenstance that we have those trails, preserved natural areas, parks and forests. At the entrance to many of our outdoor treasures is a sign indicating that the land has been protected by the Knowles-Nelson Stewardship Fund.
More than 30 years ago, as Chair of the Assembly Natural Resources Committee, I helped create the Stewardship Fund to protect the best of what's left of outdoor Wisconsin. I did so because I believe that current and future generations deserve the opportunity to enjoy the beautiful places and recreational opportunities that make Wisconsin special. Taking action was and continues to be essential in the face of development pressure and potentially unwise land use decisions.
The success of the Stewardship Fund has exceeded my wildest dreams. It has been the greatest conservation effort in Wisconsin history, protecting more than 600,000 acres for public enjoyment by expanding state parks and forests, preserving unique natural areas and wildlife habitat as well as providing the facilities for the public to enjoy these resources. The Stewardship Fund has protected many of our landscape scale natural assets such as the 40,000-acre Turtle-Flambeau Flowage, the Lower Wisconsin Riverway, tens of thousands of acres of our northern forests, and the last undeveloped section of the Wisconsin Dells. Just as important, it has set aside natural areas and built trails close to where the majority of the population lives. Many of our local parks, bike and hiking trails, and nearby state parks have been expanded with assistance from Stewardship. These outdoor opportunities have been vital during the pandemic.
The Stewardship Fund originally set aside money for 10 years. It has been renewed several times over the years, but it will expire if the governor and state Legislature do not renew the program in the next state budget. Unfortunately, the past few state budgets have cut funding for the Stewardship Fund substantially. The Fund should not only be renewed — it should be restored to its previous funding level.
The Stewardship Fund has strong support. Renewal of the fund is endorsed by a coalition of more than 50 groups representing environmental organizations, businesses, local governments, and hunting and fishing groups. Public surveys have found that 93% of Wisconsin voters want to see Stewardship reauthorized. This includes 89% of Republicans, 90% of Independents and 100% of Democrats.
In a time of increased partisan rancor, I hope that reauthorizing the Stewardship Fund and restoring its full funding might be something both parties can work together to accomplish. When I developed the Stewardship Fund, I had some very special bipartisan help. I was advised by former Govs. Gaylord Nelson (a Democrat) and Warren Knowles (a Republican). Both governors had admirable records of advancing land conservation during their tenures. It's with good reason that the Stewardship Fund is named after them. The Knowles-Nelson Stewardship Fund exemplifies what was, at least in the not too distant past, our historic legacy of a bipartisan commitment to conservation. Perhaps it can be again.
Spencer Black served for 26 years in the state Legislature. He was chair of the Assembly Natural Resources Committee and the Assembly Democratic leader. Since leaving the Legislature, Black has been vice president for conservation for the national Sierra Club and adjunct professor of planning at UW-Madison.
Share your opinion on this topic by sending a letter to the editor to tctvoice@madison.com. Include your full name, hometown and phone number. Your name and town will be published. The phone number is for verification purposes only. Please keep your letter to 250 words or less.