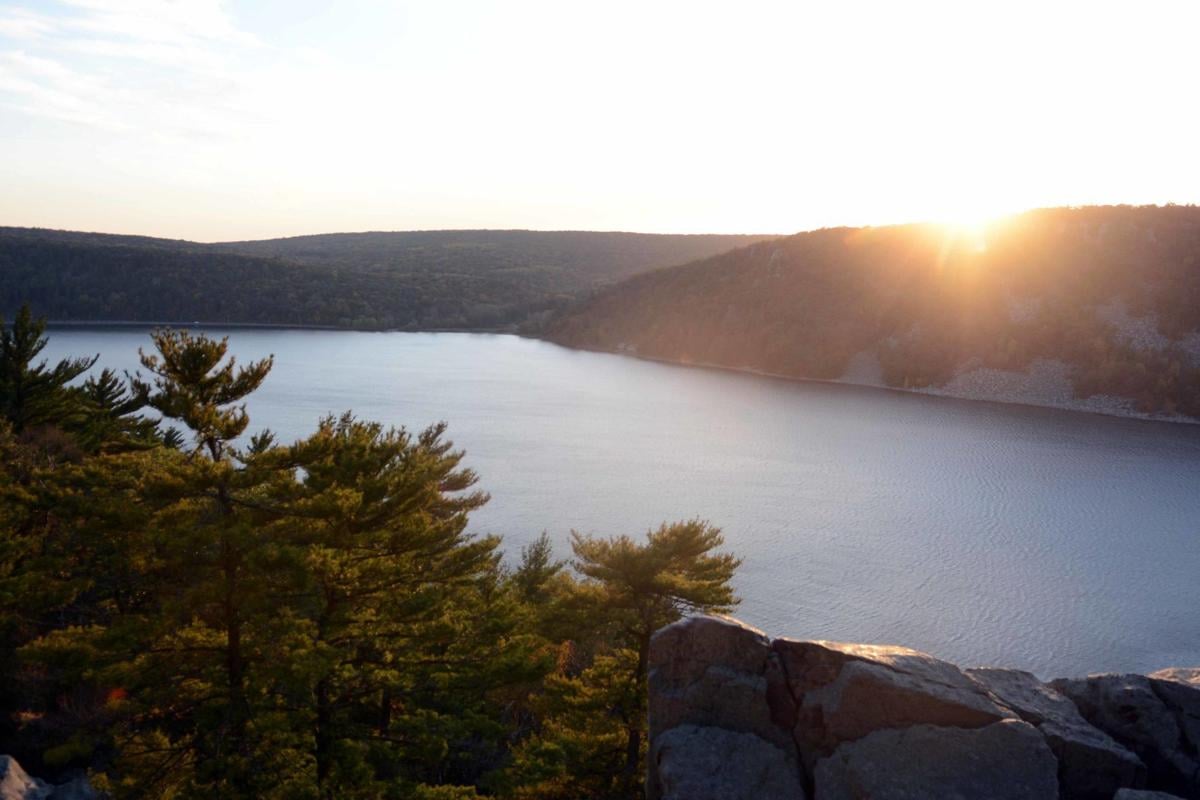 It was a beautiful day in a beautiful place. On one of those glorious Wisconsin autumn afternoons in late October 2018, dozens of conservationists gathered high atop Cactus Bluff, a cliff with a marvelous view of the Lower Wisconsin River.
The crowd wasn't there just to enjoy the weather and the scenery, although that would be reason enough. The conservationists were there to give a full-throated endorsement to Tony Evers in the upcoming gubernatorial election. A major motivation was to defeat Scott Walker. In his eight years in office, Walker had amassed an abysmal record on the environment, breaking with a longstanding commitment of governors, both Democratic and Republican, to be stewards of our natural heritage.
But getting rid of Walker wasn't the only motivation for the Evers endorsement. We had high hopes that Tony Evers, a dedicated conservationist who started his career as a science teacher, would be a strong advocate for the environment as governor. Based on his recently introduced budget policy, he has lived up to those hopes.
The governor's initiatives are particularly strong in the areas of land protection, climate and water quality.
I am especially pleased that Evers' budget calls for reauthorization of the Stewardship Fund and a restoration of its funding. More than 30 years ago, as chair of the Assembly Natural Resources Committee, I helped create the Stewardship Fund to protect the best of what's left of outdoor Wisconsin. In the years since, the fund has protected more than 600,000 acres by expanding state parks and forests and preserving unique natural areas and wildlife habitat. Funding for the Stewardship Fund was severely cut under Scott Walker. More than ever, we need opportunities to enjoy our state's scenic beauty and outdoor recreation.
Perhaps the boldest part of Evers' environmental plan addresses the climate crisis by investing in clean energy and reducing emissions from transportation.
Aiming at a goal of making electricity carbon free by mid-century, there are 28 measures in the budget bill that encourage renewable energy and energy efficiency. Some of the highlights include $100 million for energy conservation in state buildings, clean energy credits for businesses, grants for research on renewable energy, doubling the Focus on Energy program which helps homeowners and businesses conserve energy, and a green job training program to give workers the skills needed for jobs in the fast-growing clean energy economy.
The governor's budget favors clean transportation by investing in electric vehicles through grants for charging stations and the purchase of clean vehicles for the state government fleet. The budget would advance pollution-free transportation by restoring the requirement that bikes and pedestrians be considered when roads are constructed or rebuilt.
Another strong point of Evers' environmental budget is his focus on water quality. He advances a wide-ranging set of proposals to clean up water contaminants like PFAS and replace lead water mains that unfortunately still remain in many communities. The budget also will encourage farmers through funding and education to reduce agricultural pollution.
Of course, these proposals have to be approved by the current Legislature. To say they face tough sledding in the Republican-controlled Senate and Assembly is an understatement. However, protection of the environment has long been a popular cause with Wisconsin voters regardless of party. Now is the time to let legislators know that you support these bold initiatives.
While gerrymandered districts have allowed legislators to largely ignore public opinion during this past decade, they will have to run in new and hopefully fairly mapped districts next election. That should make their hearing of public support for conservation quite a bit sharper.
Spencer Black served for 26 years in the state Legislature. He was chair of the Assembly Natural Resources Committee and the Assembly Democratic leader. Since leaving the Legislature, Black has been vice president for conservation for the national Sierra Club and adjunct professor of planning at UW-Madison.
Share your opinion on this topic by sending a letter to the editor to tctvoice@madison.com. Include your full name, hometown and phone number. Your name and town will be published. The phone number is for verification purposes only. Please keep your letter to 250 words or less.