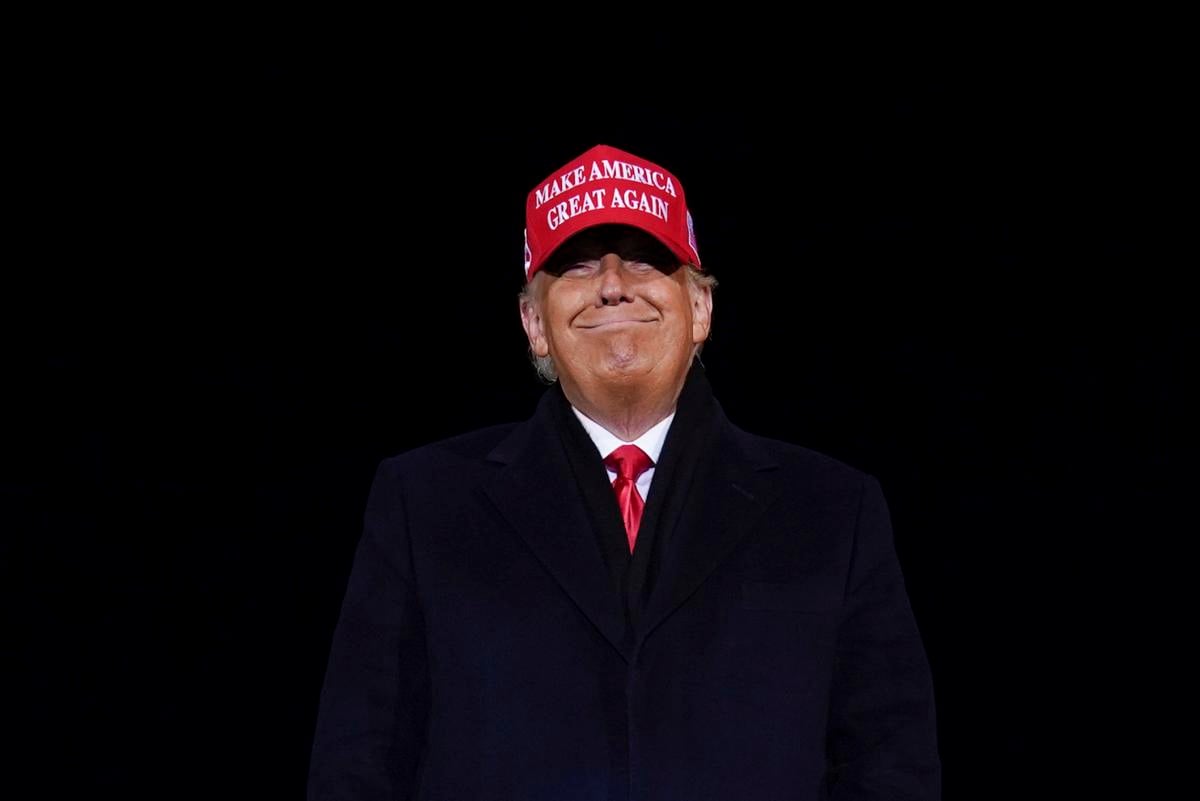 Vladimir Putin must be very happy. For decades, Russians have been trying to discredit our American democracy, attacking the idea that our system of elective government is a model for the world. The United States has long championed the belief that governments should be decided through free elections. Yet we now have a presidential administration that has been decisively rejected by the voters but is desperately trying to do everything it can to remain in power.
In his attacks on the integrity of the election that he lost, Donald Trump and his Republican enablers have done more damage to the American democratic example in a few days than Putin and his authoritarian propaganda apparatus has done in years. Russian state TV has been chortling about the failure of an American president to accept defeat and peacefully transfer power.
The United States is routinely a loud voice for honest elections. For example, just last year, the Trump administration said of developments in Turkey, "Acceptance of legitimate election results are essential for any democracy." Yet, America's top diplomat, Secretary of State Mike Pompeo, claimed Joe Biden's overwhelming victory should be disregarded and that Trump would be sworn into a second term despite his defeat.
While Trump has repeatedly and baselessly claimed that his loss was the result of fraud, both Democratic and Republican election officials have forcefully rejected any such suggestion. An exhaustive investigation by the New York Times found "there was no evidence that fraud or other irregularities played a role in the outcome of the presidential race."
Because Wisconsin voted against Trump, our beloved state has come under withering, and totally false attacks from Trump's two privileged sons, Eric and Don Jr. Their local toadies, led by Assembly Speaker Robin Vos, have echoed these false claims, shamelessly sullying Wisconsin's reputation. One Republican legislative leader has even said that the votes of Wisconsin's citizens should be ignored and our electoral college votes given to Trump. Trump's attacks on our state are an insult to every Badger, no matter whom they voted for.
I was able to see firsthand, contrary to the self-serving lies of Trump and his minions, that our elections in Wisconsin are not only fair, but something we can be very proud of. Because there was a need for poll workers, I signed up to serve in this capacity on Election Day, the first time I've ever been in that position. What I observed was an election, even with the challenges of the pandemic, that was administered not only fairly, but efficiently. A hat tip to our local officials who did an extraordinary job of organizing the election under trying circumstances — Madison Clerk Maribeth Witzel-Bell and Dane County Clerk Scott McDonell.
I also observed my fellow poll workers, who served for little or no pay, diligently working to ensure that all voters' rights were respected. I have no idea which party the other poll workers favored — probably they were both Democrats and Republicans. It didn't matter. Everyone worked hard and observers from both parties were there to see every aspect of the Election Day routine. The laws of our state were faithfully followed and the sacred right of Americans to choose their leader was honored.
Donald Trump is still refusing to accept the peaceful transfer of power and is using the power of the federal government, especially the Department of Justice, to undermine the voice of the 160 million Americans who voted by a decisive margin to eject him from the White House. Doesn't that sound more like a tin pot dictator in a banana republic than the United States of America?
Spencer Black served for 26 years in the state Legislature. He was chair of the Assembly Natural Resources Committee and the Assembly Democratic leader. Since leaving the Legislature, Black has been vice president for conservation for the national Sierra Club and adjunct professor of planning at UW-Madison.
Share your opinion on this topic by sending a letter to the editor to tctvoice@madison.com. Include your full name, hometown and phone number. Your name and town will be published. The phone number is for verification purposes only. Please keep your letter to 250 words or less.
Catch the latest in Opinion
Get opinion pieces, letters and editorials sent directly to your inbox weekly!