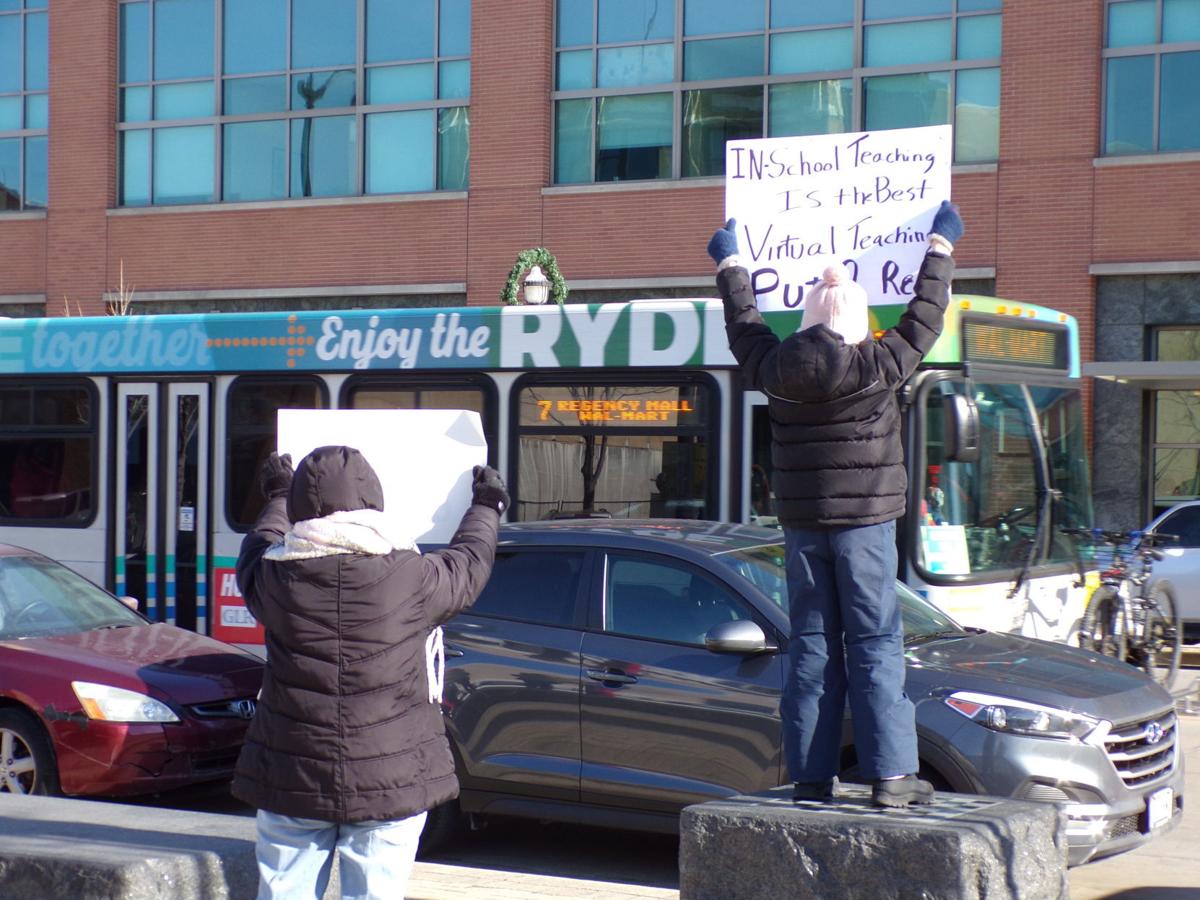 School Choice advocates across the nation were given a gem of an opportunity this past year to prove the value of their programs when teachers unions refused to return teachers to classrooms when it was demonstrably safe to do so. In fact, across 30 states nearly 50 school choice bills were introduced this year, according to the Wall Street Journal. However, Wisconsin Gov. Tony Evers showed again on June 18 that he does not care about children's education — except to the extent that he can continue to bolster Wisconsin's failed public school establishment — when he vetoed a bill which would have expanded school choice in the state.
The bill would have broadened the income restrictions to three times the poverty level for the Wisconsin Parental Choice Program, which would have increased access for students and parents desperate to get their kids out of failing Wisconsin public schools.
Wisconsin voters should remember that Evers, immediately prior to becoming the state's highest elected official, was the superintendent of Wisconsin's Department of Public Instruction for a decade. Presiding over public schools with the worst achievement gap between Black and white students in the nation and a Milwaukee Public School District in which his own agency graded nearly 75% of the schools as failing to meet expectations for over 50,000 children, Evers is also a staunch school choice opponent.
Expanding school choice would not only benefit urban children. According to a study the Wisconsin Institute for Law & Liberty put out last summer, 44,000 rural students in Wisconsin do not live within 10 miles of a high-quality school. By vetoing this bill, Evers has not only failed inner-city Black children, but children in rural Wisconsin.
Evers' rationale for the veto was that expansion of the choice program would necessarily take funds away from the public school system. This argument has been debunked a myriad of times. In fact, after a student leaves a district, the public school still receives funds for the student for a rolling period of three years. The real question is, why give a school that is continuing to fail children even more taxpayer money? Outside of government, employees must improve their skills and productivity to merit being paid more money by their employer, and our schools should be no different.
Further, in Milwaukee we have seen that the choice program does well at helping students succeed. For example, according to a recent study by School Choice Wisconsin, on average, students in the Milwaukee Parental Choice Program received a 17.2 composite score on the ACT in 2018, compared to the average score of 16.1 in the Milwaukee Public Schools.
The governor also argued that he was concerned about the additional burden that the choice program places on public school administrators, who would have to continue to track the students who leave their district. Not only do we now have computers that make tracking a student relatively simple, it stands to reason that if a district is continuing to receive funding even after a student leaves, then the district is already going to know exactly where that student is located. Worse, you can imagine the incredulity of a parent who was just told by the "education governor" that their child must stay in a bad school so that some administrator can keep track of where they are.
You can tell Evers knows his arguments are specious by the fact that he and his staff chose a Friday afternoon to bring his veto. Anything released on a Friday afternoon should be immediately suspect because that is when politicians reveal the work they know will be unpopular in an attempt to avoid media coverage and scrutiny by their constituents.
This past year was not just a gem of an opportunity for choice advocates, but for parents and students who discovered the options available to them when the public school establishment and teachers unions showed what they truly care about most. And school choice advocates should highlight Evers's dubious veto as entirely self-serving as he tries to run as an "education governor" in 2022.
Shannon Whitworth is a Bradley Freedom Fellow at the Wisconsin Institute for Law & Liberty.
Share your opinion on this topic by sending a letter to the editor to tctvoice@madison.com. Include your full name, hometown and phone number. Your name and town will be published. The phone number is for verification purposes only. Please keep your letter to 250 words or less.