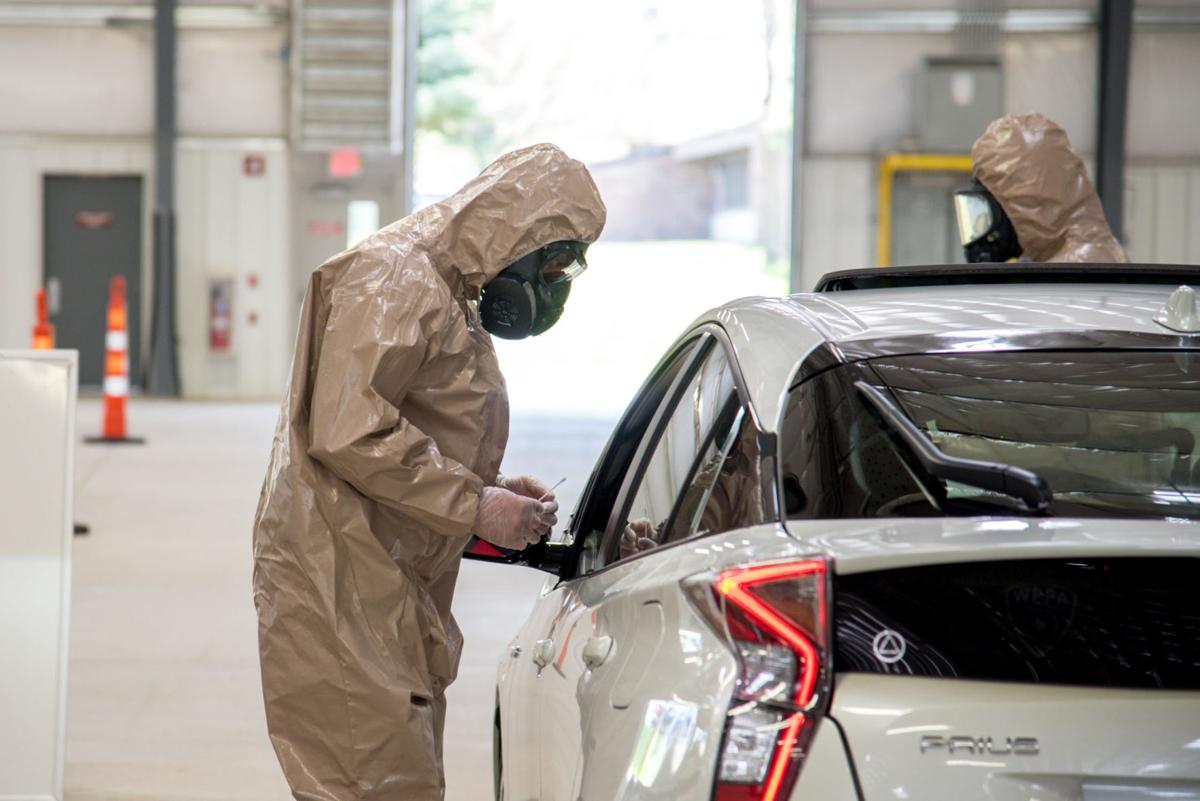 People we talk to here in Wisconsin are concerned about their health and that of their loved ones during this pandemic. They are also concerned about the health of our economy — in Wisconsin and across America. Unfortunately, many in the media portray these concerns as one or the other. In reality, most people we talk to want to feel better about both.
To get better, we need everyone's help. We need to get serious about beating the coronavirus. And ideally, we need to do it without shutting down the economy all over again.
The coronavirus has no ideology. It afflicts people from both parties. And yet, as is true with so many other issues, our response has turned into a fight largely along party lines. This is counterproductive and dangerous.
Consider the politicization of the drug hydroxychloroquine (HCQ), which might prove useful in treating COVID-19. Because President Trump mentioned HCQ might be effective, his critics immediately questioned it, and they went so far as to make it difficult for doctors to use their "off label" prescribing rights to provide the drug to patients at the first sign of symptoms.
Two recent observational studies showed that hydroxychloroquine cut the COVID-19 death rate by at least half, and both the Henry Ford Health System and Baylor University have written letters to the FDA requesting help making HCQ available. If mounting evidence of HCQ's effectiveness is confirmed, we have to ask how many people needlessly lost their lives because a potential therapy was politicized and its availability restricted — all because of Trump derangement syndrome.
As a current U.S. senator and a former governor of Wisconsin, we realize our role in state COVID-19 policy is largely limited to offering advice to current state office holders. Neither of us have been overly critical of elected officials having to make tough decisions with imperfect information. But as better science becomes available, it is important to use it to modify policy accordingly.
In Wisconsin, we encourage Gov. Tony Evers and Republicans in the state Legislature to work together on reasonable steps that can be taken to fight the virus. In Washington, we encourage the same for President Donald Trump and both Republicans and Democrats in Congress.
We also ask that government officials reach out and work with employers, particularly small business owners, to find reasonable actions to protect the health of our citizens while restoring our economy. This will require working together.
First, factor in the human toll of widespread shutdowns and limit economic harm by focusing on non-essential businesses that represent a significant risk for out-of-control spread. The most up-to-date science indicates that the coronavirus primarily spreads via aerosolized droplets indoors through close and prolonged contact. As much as Wisconsinites hate to hear this, crowded bars and taverns are risky venues.
One of the few good news stories is that children have an extremely low probability of serious complications. We need a plan to reopen all schools safely while protecting vulnerable teachers, administrators and other adults working in schools with known risk factors. Keeping schools closed will have growing and long-lasting negative consequences.
Nursing homes represent a significant risk for high fatality rates among our elderly citizens. We should carefully learn from the different policies and outcomes in New York versus Florida.
Most importantly, we ask that each of us examine what we can do to stop the spread of the coronavirus. This is not a partisan issue. If we work together, we will not only reduce the threat of this virus but will help get our fellow citizens back to work.
We encourage each of you to wear a face mask when you are in public settings. When two people are talking to each other, the data clearly shows that the risk of infection is significantly reduced if both are wearing a face mask. We both wear masks in these situations and encourage you to do the same to help protect your fellow citizens.
Finally, we should work with federal officials to help ensure adequate resources are properly and efficiently targeted. That requires us to study what has already been authorized, and to determine what worked, what didn't, and how to improve how we spend limited resources.
Earlier this year, we both argued that we could safely reopen the economy. Let's all do our part to make sure we can continue to get Wisconsin and America safely back to work.
Sen. Ron Johnson represents Wisconsin in the U.S. Senate. Scott Walker is a former governor of Wisconsin.
Share your opinion on this topic by sending a letter to the editor to tctvoice@madison.com. Include your full name, hometown and phone number. Your name and town will be published. The phone number is for verification purposes only. Please keep your letter to 250 words or less.