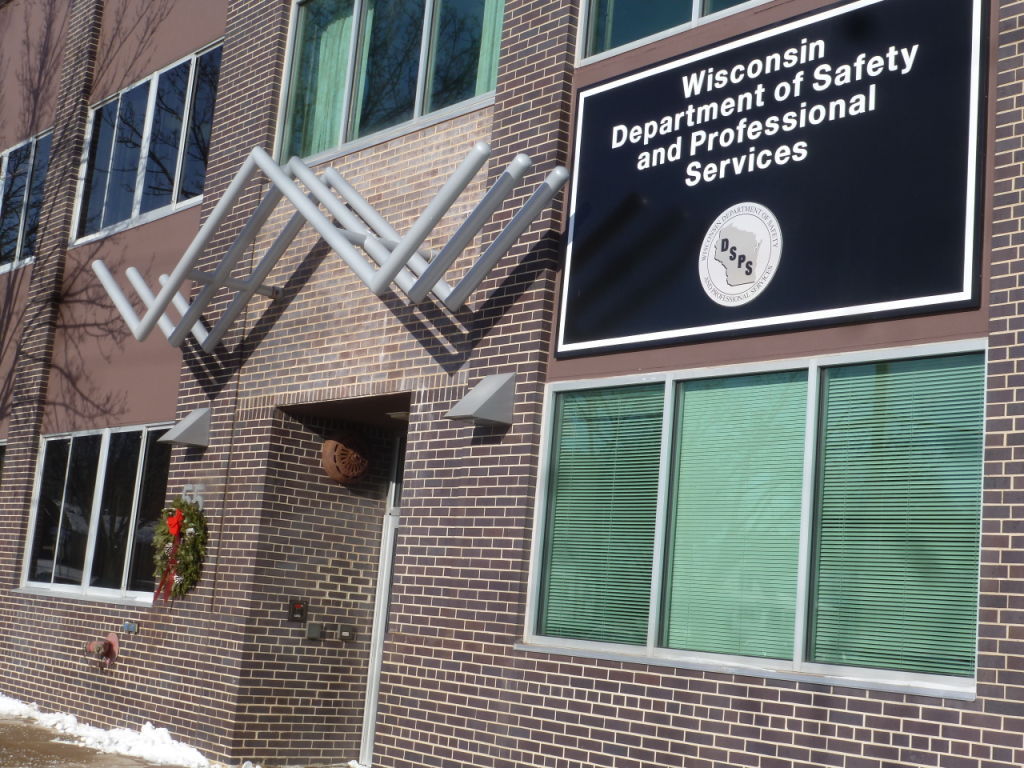 Meggan Thompson moved to Wisconsin in the summer of 2018. A licensed clinical social worker, she had spent the previous seven years working with individuals with serious psychiatric and behavioral issues in the notorious Skid Row neighborhood of Los Angeles. Without a doubt, her experience would greatly benefit challenged Wisconsin youth and their families.
She decided to move because of the affordable cost of living and higher quality of life our state offers. Little did she know, moving to Wisconsin would put a halt to her career thanks to a bureaucratic morass within state government.
Although Wisconsin sometimes honors professional licenses granted by other states, she was told licenses from California are handled on a case-by-case basis. She applied in hopes of getting licensed and back to work in a reasonable time frame as a social worker serving at-risk populations. That was more than a year ago.
Over the past year, Thompson has been forced to track down decade-old transcripts, college course materials, and instructor resumes, as well as give lengthy descriptions of internship experiences that took place nine years back. She paid hundreds and hundreds of dollars in fees, only to have her first application rejected after eight months of backlog-driven delays because her California license was finally deemed not good enough for Wisconsin bureaucrats. Her second application is still in limbo after mountains of paperwork and months of further delays.
Stories like Thompson's and many others are examples of why reforming the way our state licenses professionals is a passion of mine, and the reason I've been working on a set of bills to streamline the licensure process. That package of bills had a hearing in the Senate Committee on Public Benefits, Licensing and State-Federal Relations last week, where Thompson shared her story.
Wisconsin issues 280 different types of professional credentials, totaling over 1 million licenses issued, according to the state Department of Safety and Professional Services. Nearly 20% of all Wisconsin workers need these government permission slips in order to legally perform their jobs. The trend is toward even more licensure requirements, with the number of occupations requiring a state-issued credential growing by 84% in just the last 20 years.
Perhaps most concerning is that Wisconsin required a license for 47 of 102 lower and moderate income occupations examined by the Institute for Justice in a 2012 study.
The original intent behind licensure was that requiring professionals to prove their competence before a board of their professional peers was a matter of public health and safety. That makes sense for a range of professions where incompetence poses a legitimate risk to the public. However, the licensure process is often cumbersome and capricious, shutting out qualified professionals like Meggan Thompson.
When someone's application is delayed, they are unable to work in the field in which they are trained. Those same people often carry student loan debt because licensure generally requires a certain amount of formal education.
If their license application is delayed, how can a person pay their student loans, let alone provide for their family or put gas in their car? Often they are forced to take temporary jobs outside their profession or perform unrelated tasks at their professional job until the state finally gets around to making a decision on their application.
The bills I've been working on are the product of a collaboration with DSPS, the state agency that issues three-quarters of all licenses in Wisconsin.
The first addresses bureaucratic delays that have a particularly devastating impact on low-income people and those who are trying to re-enter society as productive professionals after incarceration.
Licensing delays are often caused by excessive investigations into the backgrounds of applicants, some of whom had brushes with the law in the past — sometimes many years in the past. That's why one of the bills, Senate Bill 746, allows the department to choose not to investigate common nonviolent offenses that are not related to the profession and that occurred five or more years in the past. We should be helping people get back on their feet, not making it harder for people to turn their lives around.
Delays are also caused by inaction by the licensing boards that have considerable power over the process of approving credentials. Senate Bill 760 addresses this in a powerful way, imposing a "passive review" process on applications sent to a board that have been recommended for approval by the department. If the board or its liaison fails to act on the application within 10 business days, the application is deemed approved and the credential is issued.
Simply put, this bill places a time limit on bureaucratic foot-dragging.
Finally, for some professions it makes sense to simply allow a clearly qualified person to get right to work while their application makes its way through the review and approval process. Senate Bill 747 gives the department and its licensing boards the ability to create a provisional status for some credentials and circumstances, meaning many professionals — such as those already credentialed in another state, like Thompson — will be able to immediately get to work.
The delays I am trying to address have a very real human impact. They also have an economic impact. One recent survey found 65% of Wisconsin employers are having trouble filling open positions. When they finally find a qualified applicant, it's far too common that those individuals must wait for a government permission slip before they can start work.
I am grateful that Secretary Dawn Crim and her team at the department helped identify these common sources of delays and have worked with me and a bipartisan group of co-authors on crafting these three pieces of legislation.
I am also encouraged by the strong support all three of these bills have received from my colleagues of both parties. Ensuring government is not an obstacle to people finding opportunity and climbing the career ladder is not a Republican issue or a Democrat issue. It's a human issue.
State Sen. Dale Kooyenga, R-Brookfield, represents Wisconsin's 5th Senate District. 
Share your opinion on this topic by sending a letter to the editor to tctvoice@madison.com. Include your full name, hometown and phone number. Your name and town will be published. The phone number is for verification purposes only. Please keep your letter to 250 words or less.