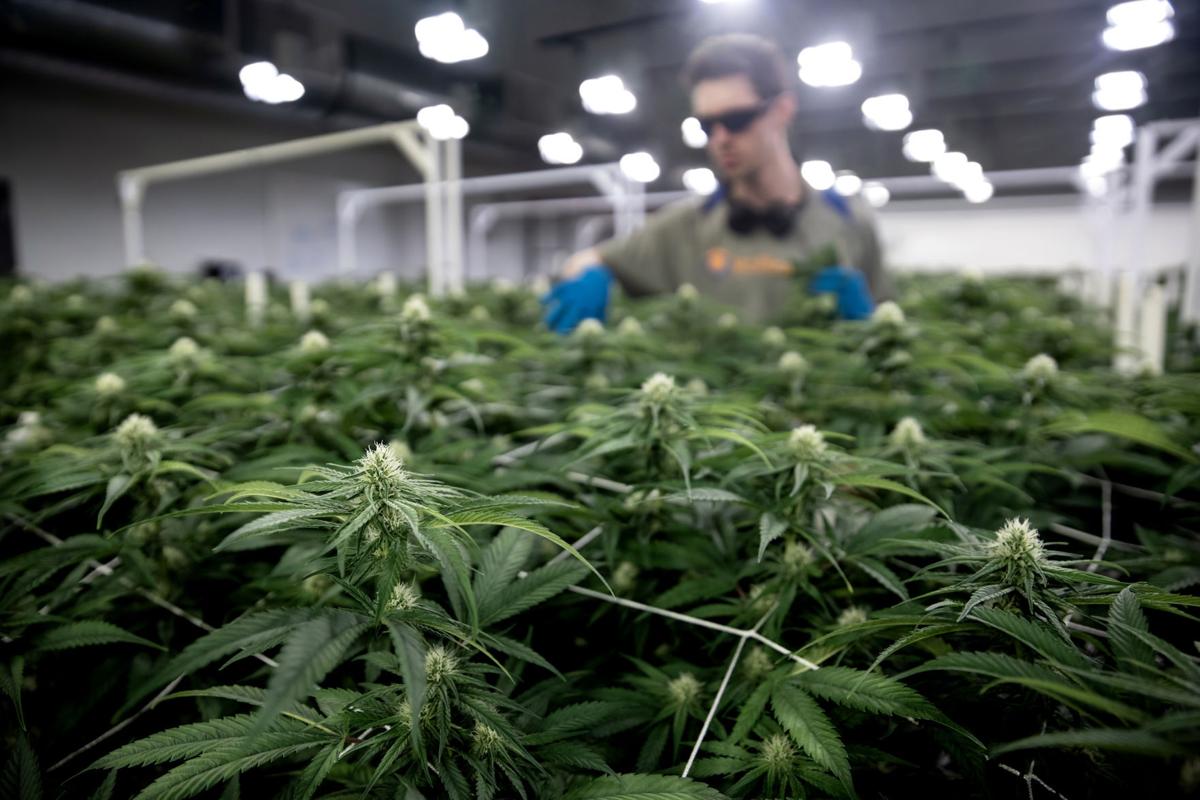 We've all experienced physical pain in our lives. Even worse than feeling pain yourself is having to watch a loved one suffer.
More than 50 million Americans experience chronic pain. Beyond the obvious physical toll it takes on the person suffering, chronic pain takes a mental and emotional toll on entire families and takes an economic toll on all of us, costing the U.S. an estimated $635 billion each year.
The opioid epidemic that has ravaged our country has been fueled by people seeking relief from debilitating pain. The good news is that there is a safe, effective and relatively inexpensive way to treat chronic pain. The bad news is that Republicans controlling the Wisconsin Legislature are preventing our hurting friends, neighbors and family members from getting access to this treatment, and they just announced that they will continue to do so.
Medical marijuana is now legal in 39 states and the District of Columbia. Conservative strongholds like Mississippi, Arkansas, North Dakota, Utah and West Virginia have all reformed their laws to allow physicians to prescribe marijuana for medical purposes. Our neighbors in Illinois, Minnesota and Michigan are able to legally obtain medical marijuana to ease pain or nausea caused by illness.
Here in Wisconsin, the public is ready — a 2019 Marquette Law School poll found an overwhelming 83% of Wisconsin voters support legalizing medical marijuana. In these deeply divided times, it's practically unheard of to get 83% of voters to agree on anything. In 2018, almost one million Wisconsin voters in 16 counties and two cities voted in support of nonbinding referendums on the legalization of medical marijuana; voters in three more Wisconsin jurisdictions overwhelmingly passed similar referendums in spring 2019. Gov. Tony Evers is ready; he's made legalization of medical marijuana part of both of his state budget proposals since he's been in office. Even some Republican legislators are ready Sens. Kathy Bernier, R-Chippewa Falls, and Mary Felzkowski, R-Irma, are public in their support, and many more support it behind closed doors.
That's why it's so disappointing that Republican leadership, particularly Senate Majority Leader Devin LeMahieu, R-Oostburg, and Assembly Speaker Robin Vos, R-Rochester, have announced that they again plan to block the medical marijuana provision in Gov. Evers' budget proposal.
The voters want it. The medical community supports it. Regulating and taxing medical marijuana would bring increased revenue to the state. The votes are there in the Legislature to pass legalization of medical marijuana on a bipartisan basis. Tens or even hundreds of thousands of Wisconsinites enduring agonizing pain each day are begging for relief, and Republican leadership stands in the way. How much longer will they have to suffer?
Sen. Bob Wirch, D-Somers, represents Wisconsin's 22nd Senate District, which includes the city of Kenosha, most of the city of Racine, and parts of Somers, Mount Pleasant and Elmwood Park.
Share your opinion on this topic by sending a letter to the editor to tctvoice@madison.com. Include your full name, hometown and phone number. Your name and town will be published. The phone number is for verification purposes only. Please keep your letter to 250 words or less.