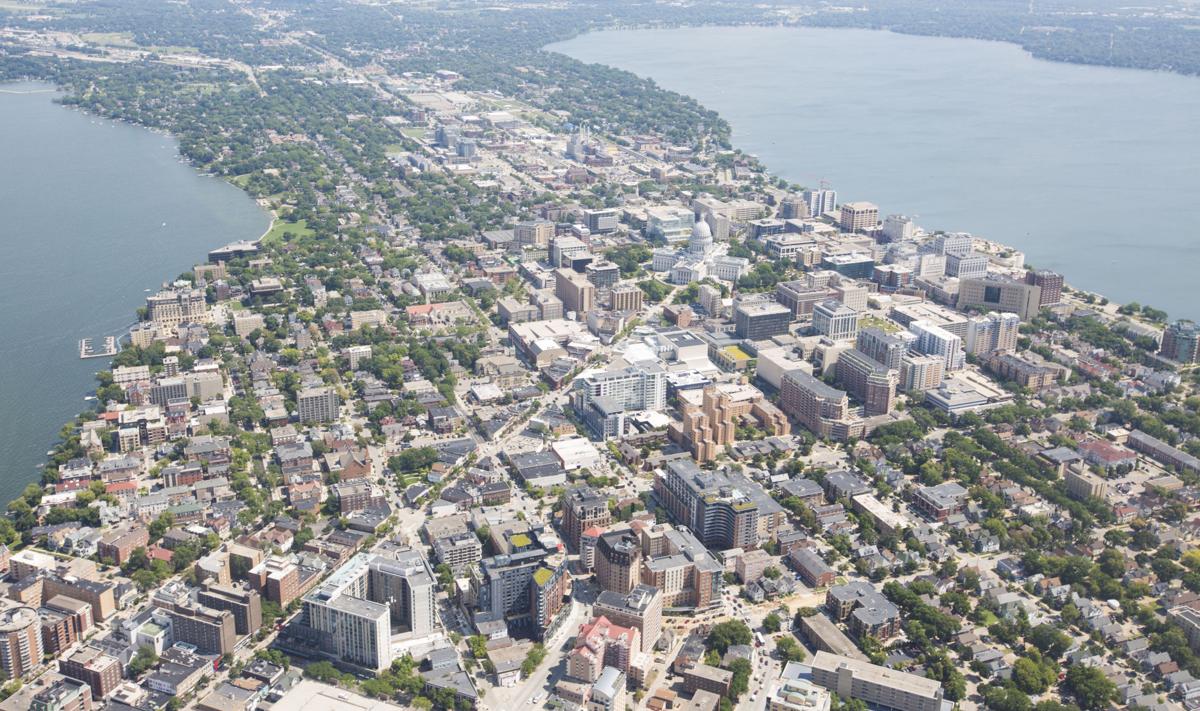 This week, the Plan Commission unanimously recommended the city adopt a proposal to revise city zoning and permit processes to support the development of more housing and more diversity in the sizes and types of housing in Madison. I want to voice my strong support for the proposal, which is headed to the Common Council for a vote on March 30.
The proposed changes would make it easier to develop housing in most multi-family residential and mixed-use zoning districts across the city by standardizing the permit review process for projects that meet basic requirements. Madison's zoning code has historically provided for discretionary review of nearly all multi-family development by the city's Plan Commission, and the proposed changes would allow more housing to be developed through a standard review process if it meets code requirements, which is more consistent with how many single-family and commercial development proposals are reviewed. The current discretionary review process can add additional cost and uncertainty to projects, which can be a barrier to housing development. The proposed zoning changes address this barrier, and also allow for densities called for in the city's comprehensive plan and allow for more housing to be incorporated into developing and redeveloping parts of the city. The proposal helps implement both our comprehensive plan and recommendations from the city's Analysis of Impediments to Fair Housing report.
Housing is becoming increasingly unaffordable in Madison. And we are combatting that on multiple fronts. We are increasing our funding for affordable housing development, investing in homeownership opportunities, and supporting a more diverse set of housing types through zoning changes and direct incentives.
But even with our multiple investments, our affordability issues are still largely driven by a mismatch between supply and demand. We simply need the private sector to construct more new housing.
We have already done the simple things to allow for that. Our comprehensive plan and numerous other plans have called for these densities and more housing.  But putting it in our plans isn't enough. We need to fully implement the recommendations of those plans. Until we do so, we will be left with a barrier to housing in our zoning code.
We have the same barrier in Madison that we see all over the country — that we require more steps in the permit process for multifamily housing than we do for other types of development. Requirements like these frequently popped up in zoning codes decades ago, after the racist practice of redlining was abolished. We can take a small step to undo that legacy, and help increase our housing supply by adopting this ordinance.
I firmly believe that our codes should make it easy to do the things we want to see and harder to do the things we don't want to see. Right now, our plans and our community say we want more housing. But our zoning codes require the majority of proposals to go through additional permitting steps. If we are serious about affordable housing, I think we need to consider the impact of our permit processes. If we want a city that is inclusive and affordable, our zoning and permit processes need to align with that.
While I see a strong need for these zoning amendments, and our adopted plans already call for them, I want to take a moment to address some of the questions and concerns I have heard about this proposal.
I've heard a concern that increasing densities can help drive up prices and gentrify a neighborhood. I will argue that limited housing supply also helps drive up prices and gentrify a neighborhood, and there is a body of research to support this assertion. That's what we're combatting here.
I also want to highlight that this ordinance is not being proposed in isolation. It is being proposed alongside significant investments in affordable housing, homeownership programs, and both zoning and investments in a broader diversity of housing types. It is also in addition to support the city is offering to help more women and people of color to enter the development field, and a predictable process will help reduce the risk in their initial projects.
Finally, I want to be clear that the density changes here are very modest and are already included in our comprehensive plan. As a community, we have already agreed that we want to support and direct our future growth to corridors supported by transit, and that is what this proposal helps to implement.
I've also heard concerns about allowing residential buildings along arterials without ground floor retail. A few years ago, I would have shared that concern. But what I see is a growing number of buildings that are struggling to lease out their commercial space. Commercial space is important, but I also believe we should adjust our thresholds, and not require it in every building. Activated street fronts are also important, and while commercial space is one way to achieve that, it is not the only way, and empty storefronts can be a detriment to that goal.
I've also heard worries about neighborhoods changing quickly and significantly because of this ordinance. I want to be clear again that this is a very modest change to densities already permitted in our plans, and to our permit processes on just over 7% of land in the city. We hope to see an increase in housing development because of this ordinance, but we also recognize that permit process predictability is just one factor a developer considers, and all other economic factors will remain unchanged by these modest change to zoning and permit processes.
Finally, I recognize a concern that this may reduce the influence some neighborhoods have on development proposals. This is a factor that we as policy makers have to grapple with, and one that staff will have to carefully monitor. I believe our need to maintain an affordable, accessible community in the face of growth pressures is important enough to try this.
If you would like to learn more about this proposal, you can watch a staff video overview and other materials here. If you would like the chance to speak to this proposal, you can sign up for public testimony at the March 30 meeting of the Common Council or email comments to allalders@cityofmadison.com. 
Satya Rhodes-Conway is the mayor of Madison.
Share your opinion on this topic by sending a letter to the editor to tctvoice@madison.com. Include your full name, hometown and phone number. Your name and town will be published. The phone number is for verification purposes only. Please keep your letter to 250 words or less.