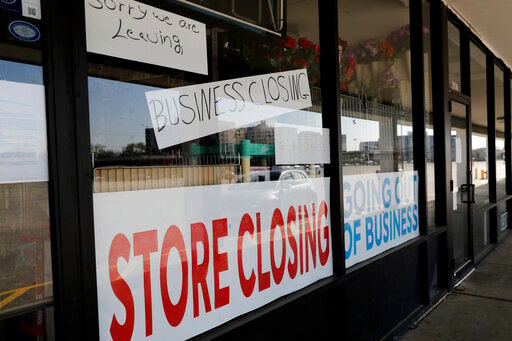 The latest employment numbers are out, and the situation looks grim. Nationwide, one in five people who were employed in February have lost their jobs; in the last two months, more than half a million Wisconsin workers have filed for unemployment. We don't know how many jobs will disappear and for how long. We do know that when jobs disappear, poverty rises. The most recent estimates project that many more families will be living below the poverty line soon. How many millions fall below the poverty line and how far they fall depend on what federal and state governments offer — in response to voters' demands — during this unprecedented time of economic instability.
For those who have never faced deep financial struggle, what poverty actually looks like, on the ground, may be unclear. In concrete terms, poverty can be parents facing impossible choices, like those no middle-class parent may ever confront — like whether to pay for necessary medication, send a child out in the snow without a warm winter jacket, or choose between safety and shelter.
About a month ago, just as the country first began to hunker down at home, my research team spoke to Leona. Leona was a mother of two in her early twenties who worked as many hours a week as she could get at a big box retailer. When we spoke, Leona had been home from work for the past three weeks on unpaid leave. She had heard all the public messages about the importance of social distancing, and she was terrified that if she went to work, she would risk exposing her third grader and her infant daughter to the coronavirus. Since she was still technically employed, Leona had no unemployment check coming in, nor did her job offer paid leave to cushion the financial blow. Her baby's father couldn't help out either, since his construction job had ground to a halt.
Even under normal circumstances, Leona focused on the essentials.
"As long as we have food, a roof over our heads," she said, "that's all that really matters."
Now, Leona had to rely on food assistance and a forgiving landlord, who allowed her to put off paying most of April's rent. Leona's essentials — food and shelter — were taken care of for now. But it was unclear how long Leona's landlord would allow her to stay without paying rent.
Whether poverty will rise more than 2% or more than 6% in the coming months may seem like an academic question, of primary interest to statisticians and scholars. But even that lower 2% figure is equivalent to about 6.5 million people in the United States. At the other end of the spectrum, the most dire projections estimate that nearly 55 million Americans will be in poverty following the pandemic. That is equivalent to more than double all the students who enrolled at colleges and universities in the United States this past fall; it is more the entire population of older adults, 65 and over, in the United States. These numbers are staggering. While federal and state governments offer unemployment payments, these have been delayed for some and won't come for others.
Before the current crisis, our research team began a study called "Baby's First Years." Over 1,000 mothers enrolled in the study when they gave birth; all were below the poverty line ($21,720 for a family of three in 2020). In addition to tracking the children's development, we have been having conversations with these mothers — including Leona — to learn about how they try to make ends meet and their parental priorities and values.
One mother, Kayla, was struggling even before the pandemic hit, raising her daughters on a razor-thin budget. Kayla worked as a driver for two food delivery services. She started doing deliveries when she was pregnant with her second daughter, since she was sick constantly and unable to hold down a regular job (none of her work options offered leave); gig jobs allowed her to work as she was able. She kept at it once the baby arrived, since it gave her the flexibility she needed to take care of her daughters. Kayla was able to make ends meet thanks to government subsidized rent, which kept her payments down, and by piecing together child care with help from family and some hours at a home daycare. But Kayla had to make hard choices. The only place she could find an affordable apartment that accommodated her family was in an area where she felt unsafe. She explained, "It's a lot of killing going on. … Like, kids really can't play outside (here) these days." Kayla was able to cover her bills each month, but she did so at the expense of living in a neighborhood where she had nearly been shot and it wasn't safe for her daughters to play in the yard.
Leona and Kayla are grateful for the support they receive in ensuring their children are fed and have a roof over their heads. But the need to help families stay afloat is not just a momentary crisis — it will be with us for a long time. Maintaining or expanding existing supports, and exploring other promising policies, can change whether or not millions experience poverty in the months and years to come. We will collectively decide, through our voices and votes, how many parents face the impossible choices Leona, Kayla, and so many others like them already have.
Sarah Halpern-Meekin is an associate professor in the University of Wisconsin-Madison's School of Human Ecology.
Share your opinion on this topic by sending a letter to the editor to tctvoice@madison.com. Include your full name, hometown and phone number. Your name and town will be published. The phone number is for verification purposes only. Please keep your letter to 250 words or less.
Catch the latest in Opinion
Get opinion pieces, letters and editorials sent directly to your inbox weekly!