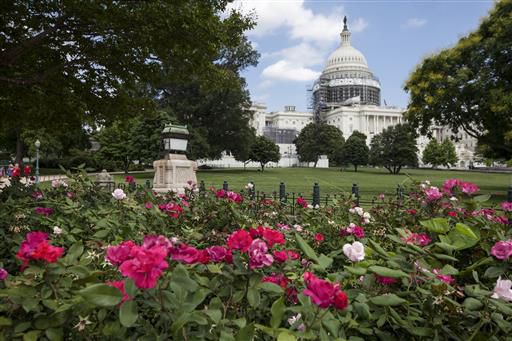 Over seven weeks ago, Gov. Evers' Stay-At-Home order was struck down by the Wisconsin Supreme Court. Since that decision, an alarming number of confirmed COVID cases have been reported in communities across the state. We all hoped that we would be in a much better place by now, but it is clear this pandemic is far from over.
Now, more than ever, we need essential government services to keep people healthy and safe. We need EMTs and paramedics to continue serving on the frontlines fighting this virus. We need our public works employees to continue managing our sewer systems and utilities. We need our teachers to educate our kids whether that be remote or in the classroom. These workers and the services they provide are essential and critical to our recovery as a state.
As people are relying on these services more than ever, our state and local governments are seeing extraordinary declines in revenue. The League of Municipalities recently estimated a $400 million deficit across local governments. This does not account for the significant and unexpected expenses communities are continuing to incur to combat COVID-19. With these unprecedented financial constraints, local governments are faced with a nearly impossible task of providing essential services to protect public health and safety.
Just like families across Wisconsin are utilizing savings and tightening their belts, the state and local governments are tapping into rainy day funds and making budget cuts. However, it is simply not enough to tackle a crisis worse than the Great Recession. Talking with a county treasurer in northeastern Wisconsin, layoffs and furloughs are likely part of the equation. Without additional funding, our essential services and workers will be on the chopping block.
While the CARES Act was an important step, we are now heading into the fifth month of this crisis and further action is needed in Washington to help us back home in Wisconsin. Congress needs to provide additional and flexible stimulus funding which benefits all Wisconsin communities. Providing this financial assistance would be a proactive step to protecting the financial security of our state and our communities.
As we are realizing in the recent spikes, this virus knows no boundaries whether you live in Bayfield, Green Bay, Eau Claire, Milwaukee or Wausau. With additional funding, flexibility will be key so each community can determine how best to use funds to protect public health and ensure services.
At the state level, we are doing all we can. Whether it be in my role, providing financing through the State Trust Fund Loan Program or the $200 million in Routes to Recovery grants issued by the governor. But our capacity is limited. It is time for Congress to act in the best interest of our communities. Without action, recovery will be even longer and at the expense of the health and safety of Wisconsinites.
Sarah Godlewski is Wisconsin's state treasurer.
Share your opinion on this topic by sending a letter to the editor to tctvoice@madison.com. Include your full name, hometown and phone number. Your name and town will be published. The phone number is for verification purposes only. Please keep your letter to 250 words or less.