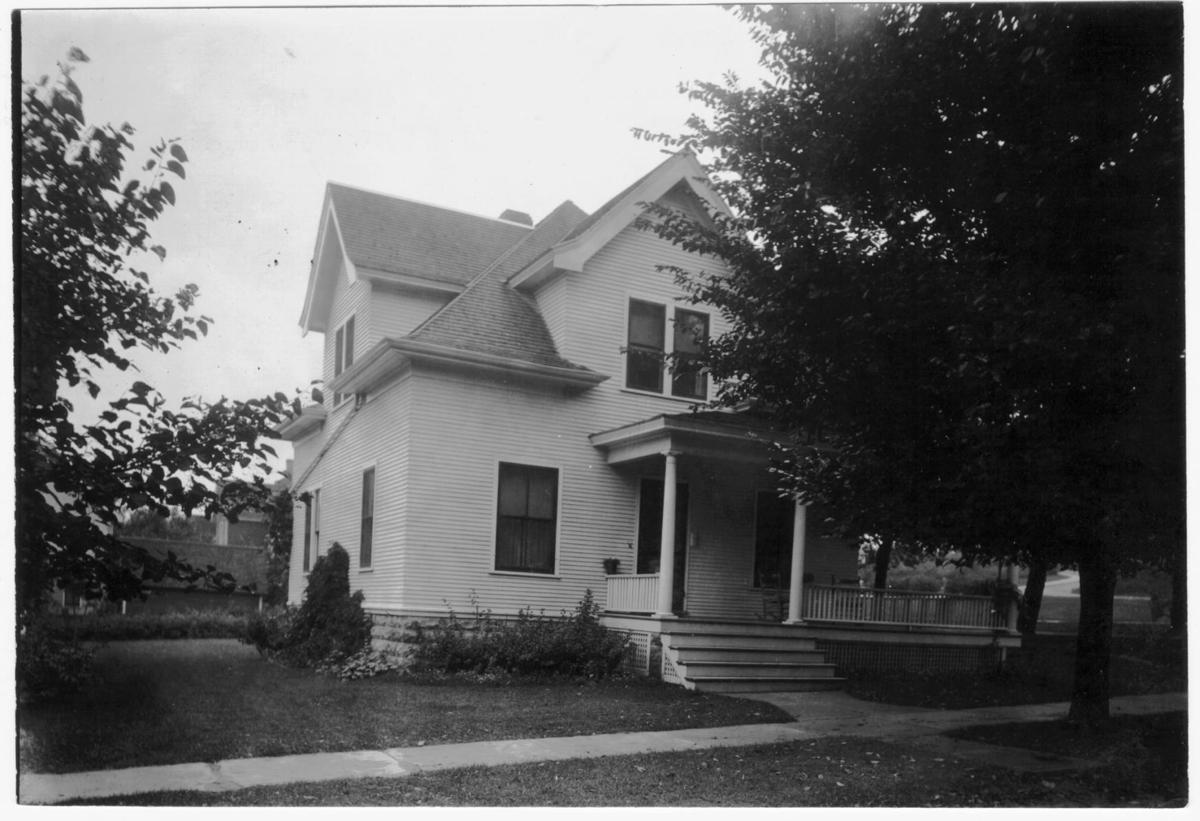 Early 20th century photographs of the Practice Cottage at the University of Wisconsin–Madison show a modest, seven-room home. Its compact white clapboard frame and gabled roof make for the archetypal Wisconsin farmhouse, still visible dotting our state's bucolic highways. Starting in the early 20th century, students lived and worked there for short periods of time as part of their Home Economics curriculum. The Practice Cottage was a "house laboratory" for studying everything from nutrition and food preparation to sanitation to interior design. Students were to "learn to understand the relation of the great world of science to the individual problem of the home."
As Americans enter month six of our vastly COVID-altered world, all of us adjusting to our own sort of Practice Cottage, we might do well to draw inspiration from what many write off as an antiquated field of study. While most Americans know "Home Ec" as post-WWII high school classes in sewing or cooking, many early home economics students were young women preparing for transformative careers as social workers, educators and designers managing the complex systems that support everyday life. Students who stayed in the Practice Cottage, living and working communally, had studied standard college subjects like chemistry and English, but also specialized courses like institutional management, food supply economics and home architecture.
Their field lives on in important new iterations: Consumer Science, Human Development and Family Studies, Civil Society and Community Studies, and Design Studies are the specific legacy where I teach in UW–Madison's School of Human Ecology. Every day, my colleagues and I use our applied research expertise to provide guidance to families and individuals. In the last few months, as our communities struggle through this pandemic, that work has grown only more urgent.
We are advising on how to access healthy food and financial support; we are collaborating across campus and with Wisconsin businesses to develop, test, manufacture, and distribute cloth face masks; we are sharing mindfulness-based practices for managing stress, loneliness, anxiety and depression, including weekly group calls to support Black men and boys specifically; and we are providing research-based recommendations for families adjusting to safer-at-home guidelines, including for families with children with disabilities, parents living apart and co-parenting, and families with an incarcerated parent.
Since mid-March, along with hundreds of millions of others across the U.S. and around the world, my life has changed dramatically. I am among that fortunate group still healthy, employed and able to work from home, even if that meant scrambling to convert that home to now also serve as an office and homeschool setting. Others have found themselves deemed "essential workers." Still others have lost their jobs altogether, and with them some or all of their income; for too many, this may mean a home imbued with new tensions and anxieties. In other words, all of our homes have become Practice Cottages in the last few months.
How might what we learn in these times, in our individual experiments responding to COVID-19 at home, inform the conversations of policymakers, business leaders, school administrators, and others determining the shape of our shared institutions during and after this pandemic? How might the work my colleagues do to help people across Wisconsin and beyond, map onto federal and global policy solutions?
I for one am craving a renewed investment in the human ecology approach to problem-solving, the one we practice every day in my school at UW–Madison: in how we care for our children, parents, elderly and people with disabilities; in how we protect consumers and workers; in how we empower communities and civic groups — all in ways that give greater meaning to this difficult time in our history and the sacrifices we are making to benefit the common good. These days, weeks, and months in our own Practice Cottages offer not just new ways of doing but new ways of knowing, all of which we can hope to carry forward when we finally tiptoe back out into the world together.
Sarah Anne Carter, Ph.D., is visiting executive director of the Center for Design and Material Culture in the School of Human Ecology at the University of Wisconsin–Madison.
Share your opinion on this topic by sending a letter to the editor to tctvoice@madison.com. Include your full name, hometown and phone number. Your name and town will be published. The phone number is for verification purposes only. Please keep your letter to 250 words or less.