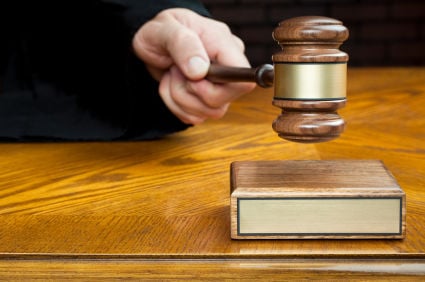 The sanitized corruption of big money has tarnished legislative and executive races for decades. Unfortunately, with increasing frequency, it has crept into the courts as well.
Wisconsin citizens cannot have confidence in the concept of equal justice when judicial candidates take big money from the very donors who appear before them in court.
The decision of the Wisconsin Supreme Court in which the executive powers of Gov. Tony Evers to deal with the pandemic were curtailed is the most recent example.
Gov. Evers' "Safer at Home" order was challenged, in part, by an Oconomowoc business owner, Jere Fabick. Fabick made a $20,000 donation to get Justice Rebecca Bradley elected. In spite of Fabick's big donation, Bradley did not abstain from voting on the case very similar to that brought before the court by her benefactor. Rebecca Bradley's vote decided the decision. It mattered. And it was wrong. She should have recused herself from participating in the case.
Voting for friends is as bad as a butcher putting a thumb on the scale and overcharging a customer. What is being stolen when judges and justices fail to recuse themselves from cases involving donors to their campaigns is more than just a few pennies for a pound of hamburger. What Justice Rebecca Bradley stole from Wisconsin citizens is their ability to be confident Supreme Court decisions are fair and impartial. The scales of justice need to be free from the thumb of special interest money and big campaign contributions.
Justice Rebecca Bradley should have recused herself and not voted. More importantly, the court should adopt rules that prohibit justices from voting on cases that involve the donors who elect them. Two former Wisconsin Supreme Court justices were part of a group of 54 retired judges who advocated for adoption of recusal rules in 2017. Janine Geske and Louis Butler, Jr. argued that if a campaign committee for a Supreme Court candidate received more than $10,000 from a party, a justice benefiting from the contribution should be required to recuse from voting in cases involving the donor.
Under the proposal, contributions exceeding $2,500 to appeals court judges would require recusal; $1,000 for circuit court judges; and $500 for municipal judges. The proposal was defeated by justices along ideological lines by a vote of 5-2.
The appearance of bias should make recusal mandatory whenever the impartiality of a justice or judge can be questioned. I am proud that Common Cause in Wisconsin stood in support of 54 former judges who asked Wisconsin Supreme Court to adopt recusal rules. The appearance of conflict-of-interest created by Justice Rebecca Bradley's vote means it might be time to ask again.
Roger Utnehmer is a retired broadcaster, founder of DoorCountyDailyNews.com, and a current board member of Common Cause in Wisconsin. He now lives in Wausau.
Share your opinion on this topic by sending a letter to the editor to tctvoice@madison.com. Include your full name, hometown and phone number. Your name and town will be published. The phone number is for verification purposes only. Please keep your letter to 250 words or less.
Catch the latest in Opinion
Get opinion pieces, letters and editorials sent directly to your inbox weekly!