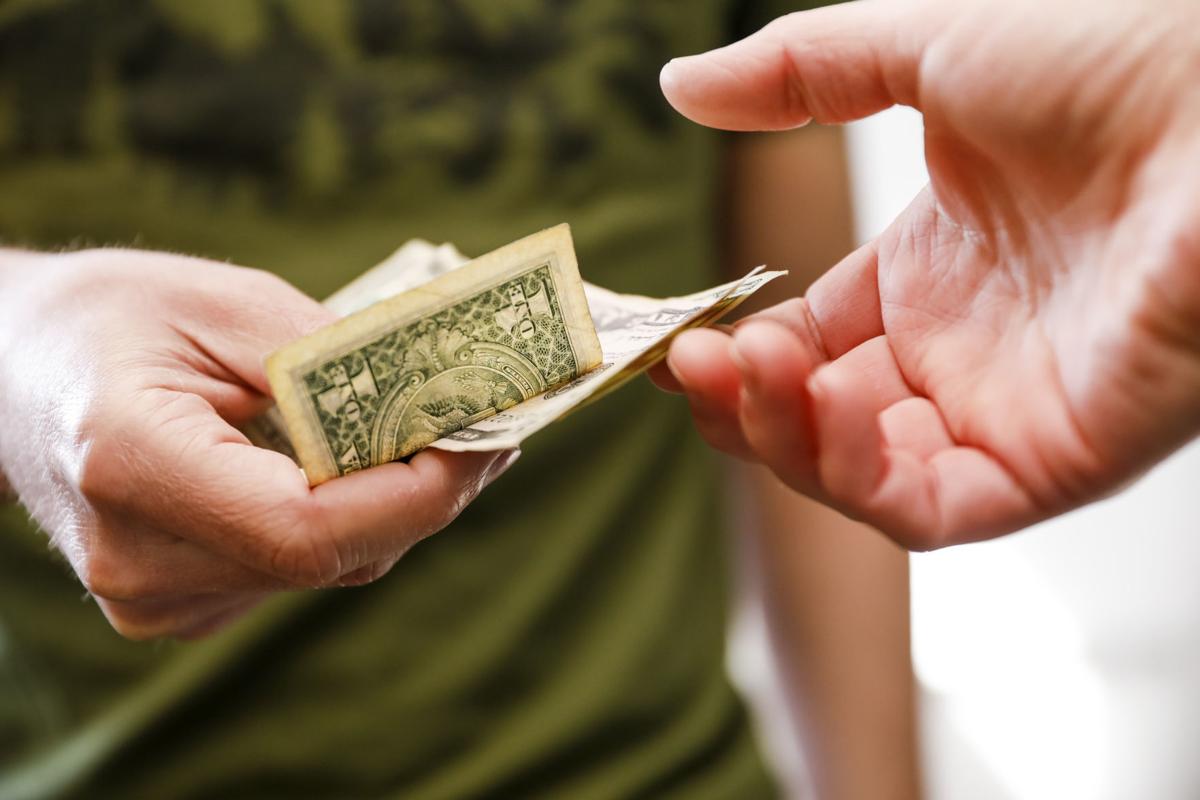 Wisconsin's job market was bruised but not broken by the coronavirus pandemic. We have rounded the corner, and are already participating in the great American comeback.
The latest Bureau of Labor Statistics data show that Wisconsin's unemployment rate decreased by 1.6 percentage points in May as nearly 75,000 Wisconsonites returned to work. That's the largest month-over-month employment gain on record, but it's only the first indication that Wisconsin's recovery from the recent artificial downturn will be one for the record books.
Just as importantly, those figures mean that we can all breathe a sigh of relief, knowing that the worst is over. As coronavirus-related lockdowns were coming into force, Dennis Winters, chief economist of Wisconsin's Department of Workforce Development, had publicly expressed fears that our state could be headed for a 27% unemployment rate, matching the worst days of the Great Depression in the early 1930s. Now, Winters is indicating that we have averted that potential disaster, telling Wisconsin Public Radio that "we're headed the other way."
Under normal circumstances, a rate of 12% unemployment is a nightmare scenario. As we're all keenly aware, however, these aren't normal circumstances.
In neighboring Michigan, where Democratic Gov. and vice presidential hopeful Gretchen Whitmer wanted to make a political point by imposing the strictest lockdown orders possible, such as arbitrarily banning the sale of gardening supplies, the worst did happen. Their unemployment rate peaked at over 24% in April and remained over 20% in May — the actual, Great Depression-like figures some experts feared would materialize in our state.
Thanks to a Republican-controlled state Legislature and a wise Wisconsin Supreme Court, we were spared Michigan's fate. When our Supreme Court overturned Gov. Tony Evers' attempt to impose Michigan-style restrictions, the governor predicted "chaos" and the "the wild west."
In reality, a study from the National Bureau of Economic Research found "no evidence that the repeal of the state SIPO impacted social distancing, COVID-19 cases, or COVID-19-related mortality" in the two-week period following the easing of restrictions. The latest news on this front is similarly positive, showing that Wisconsin is successfully keeping the virus under control.
We aren't out of the woods yet, of course, but Wisconsin has put itself in a situation where it can return to where it was at the height of the Trump economic boom that had brought unemployment nationally down to a historically-low rate of 3.1% before the coronavirus came to our country. A "V-shaped" recovery over the next year has already begun, much sooner than most experts anticipated.
There's only one thing that could jeopardize our recovery, and it's not a mythical "second wave" of coronavirus infections — it's the potential election of Joe Biden as president. In place of Donald Trump's pro-growth, pro-worker, pro-American agenda, Biden would be a stooge for the radical left, adding mind-bogglingly-expensive big-government programs such as the $93 trillion "Green New Deal" to the job-killing taxes and regulations that hamstrung our economy during the Obama-Biden administration and that he plans to revive.
With our economy just starting to regain its stride after taking a battering from the coronavirus pandemic, this is no time to subject it to another beating.
Robert W. Kasten is a former U.S. senator from Wisconsin.
Share your opinion on this topic by sending a letter to the editor to tctvoice@madison.com. Include your full name, hometown and phone number. Your name and town will be published. The phone number is for verification purposes only. Please keep your letter to 250 words or less.
Concerned about COVID-19?
Sign up now to get the most recent coronavirus headlines and other important local and national news sent to your email inbox daily.