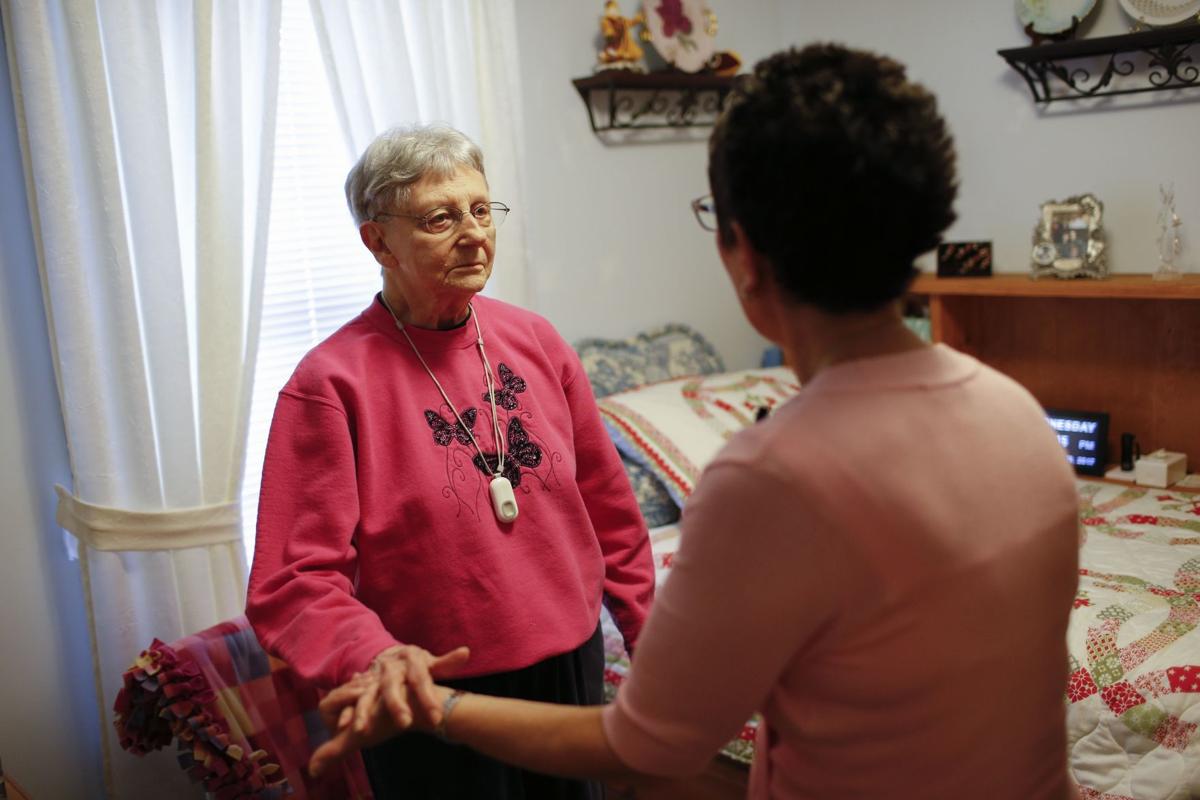 Life expectancy has increased dramatically in recent years, thus intensifying interest in successful aging. Longer life provides increased opportunity for personal fulfillment and contributions to society, but is often associated with illness, discomfort and disability. A goal for geriatric team health care is to optimize function, purposeful living and quality of life as we age, with reduced morbidity and frailty. We propose a program for training the geriatric team-care providers necessary to achieve this goal.
Primary care of seniors is an important element of geriatrics. Geriatricians are clinicians with unique skills for evaluating and managing health and care for older persons based upon years of accumulated research and evidence. Their focus is on providing high-quality, person-centered care through an approach that emphasizes team involvement. This can occur through primary care or consultative practice that assists other primary care physicians in co-managing older persons. Training occurs through accredited fellowship programs such as the one co-located at the UW School of Medicine and Public Health and the Madison VA Hospital. This program equips physicians to collaborate with interdisciplinary teams to coordinate complex care for older adults and caregivers.
We continue to experience a critical shortage of geriatric physicians. This was anticipated by Sen. Edward Kennedy when he developed legislation creating the geriatric fellowship training program enacted in 1985. He intended that these fellowships would lead to production of academic geriatricians. They potentially would extend our capacity to care for seniors by training primary care residents (family medicine and internal medicine) in the unique aspects of care relating to seniors.
Unfortunately, now in 2019 the supply of geriatricians is projected to increase only modestly through 2025 but demand will grow more steeply. This is further confounded by reduced numbers of physicians committed to senior primary health care due to inadequate reimbursement and physician burnout associated with its complexities.
We believe that this workforce crisis that limits senior care can be addressed by continuing to train geriatricians and expanding the pool of non-physician geriatrics experts. These health care professionals include advance practice nurses and physician assistants who work on teams and can complement the efforts of the geriatrician. These interdisciplinary teams may consist of pharmacists, social workers, rehabilitation counselors and nurses, as well as physical and occupational therapists and nutritionists.
Function of the team is dependent upon the electronic health record (EHR) in order to coordinate efforts within the team and with the primary care geriatrician, who directs the team. Further improvement of EHRs is required in order to facilitate this process.
In order to facilitate the geriatric team-care contribution to successful aging, we have developed plans for an organization devoted to training team-care providers to expand the capacity of the health care workforce to provide high-quality and coordinated care to older adults. The model would seek collaboration of professional educational programs with two unique retirement community clinical campuses providing experience for these trainees. The training components of this model each address prominent health care gaps for seniors, often not adequately addressed by their primary care providers because of the complexity and time requirement in caring for seniors. Included are medication review, advance care planning, preventive initiatives, and mental fitness training.
For example, to help with the growing usage of prescription drugs and the difficulties associated with medication adherence in seniors, we have initiated a pilot project of a pharmacist-led medication review service. This program trains pharmacy students to extend the geriatric workforce; it is a collaboration between the UW School of Pharmacy and our retirement community clinical campuses. It trains pharmacy students to improve health care outcomes by working with primary care physicians as part of a team. The pharmacist trainee, under instruction and supervision of a faculty member, provides services that include optimizing medication schedules, recommending more cost-effective drug therapy, discovering drug interactions, providing education, and improving adherence, all under the direction of the primary care physician. Twenty seniors from one of our clinical campuses have participated. Their response and that of the trainees has been extremely enthusiastic.
Key to effectiveness of all team-care providers is the interprofessional education they receive as part of their training. We intend to achieve this using conventional face-to-face team training at our community campuses, asynchronous interprofessional virtual discussion groups and other electronic learning resources that emphasize geriatrics competencies. Also, we will develop the team-care provider electronic communication skills necessary for their communication to break down silos of care and enhance collaborative practice.
A payment model needs to be developed that creates incentives for all members of the clinical team to work together in a highly coordinated manner. This model, needed for support of team care, is global funding. This requires a provider organization to assume responsibility for the total health care needs of the patient, with reimbursement via a predicted yearly cost rather than the quantity of service provided. This yearly cost is based upon the patient's risk appraisal. A likely mechanism to accommodate global funding would be a Medicare Advantage Plan (Medicare Part C), as recently described.
We believe that primary care providers for seniors can collaborate with geriatric team-care providers to achieve the American Geriatrics Society goal of promoting the health, independence, and engagement of all older adults as they age. Nevertheless, achievement of this goal for successful aging will be dependent on comprehensive training of team-care providers to extend the geriatrics workforce.
Richard Rieselbach, M.D., is professor emeritus of medicine, UW School of Medicine and Public Health in Madison. Mara Kieser, M.S., R.Ph., is Professor and Assistant Dean of the UW School of Pharmacy in Madison and a Consultant Pharmacist Capitol Lakes Retirement Community. Jay Noren, M.D., M.P.H., is associate dean, College of Medicine, University of Illinois-Chicago where he is professor of medicine and public health.
Share your opinion on this topic by sending a letter to the editor to tctvoice@madison.com. Include your full name, hometown and phone number. Your name and town will be published. The phone number is for verification purposes only. Please keep your letter to 250 words or less.
Catch the latest in Opinion
Get opinion pieces, letters and editorials sent directly to your inbox weekly!