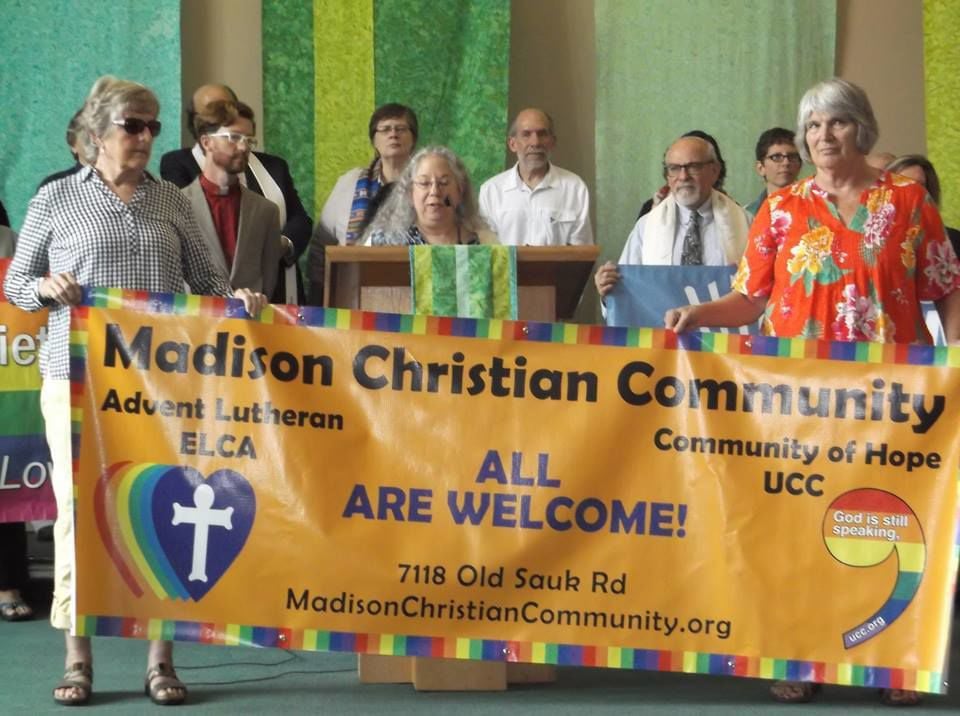 At the end of August, a group of more than 30 clergy and religious leaders from around Dane County stepped away from busy schedules of work and summer to try something new: a first convening of a Dane County Multifaith Council.
Coming together at invitation from Rabbi Bonnie Margulis of Wisconsin Faith Voices for Justice, the Rev. Kris Gorton of Worker Justice Wisconsin and Rabbi Jonathan Biatch of Temple Beth El, we were pastors and rabbis, youth workers and church workers, nuns and university religious center directors. We identified from traditions like Lutheran (ELCA), Reformed Judaism, Roman Catholic, Bahai, United Methodist, pagan, United Church of Christ, Presbyterian (PC-USA), Unitarian Universalist and more.
It would almost sound like the start of a joke to have any of these people walk into a room together. But this was no joke.
When religion has so often been labeled as what divides us — with animosities and differences that can provoke fear and with fervent beliefs that some have not only been willing to die for but to kill for — we join in combining our searches for understanding and common good, to foster life. When fiercely conservative voices have dominated the religious input to public discourse in these difficult days, we both yearn for a safe place of mutual-upbuilding and also a forum to strengthen the already vast but often overlooked contributions of the progressive religious community.
That first evening together, we more than filled our 90 minutes by going around the circle, listening to brief introductions and sharing the motivations that compel our eagerness and sense of possibilities. For some of us, it meant setting aside insider jargon of our denomination or branch so that others could relate. For some of us, it meant offering the most basic details of what our unfamiliar religion is. We voiced interest in learning, support, and fellowship.
What was most distinct were the many passions we brought as individuals and the committed work of our congregations.
Invited to name two central cares or concerns of our ministries, it was empowering to consider the possibilities for combining our voices and our efforts to achieve amazing benefits for our county and beyond. Here are some areas named that we are already working on and inspired to continue to address with love in action: child poverty, the education gap, homelessness, hunger, immigration and refugees, climate change, domestic violence, women's rights, labor rights, criminal justice reform, racial unity, LGBTQ+ rights, human trafficking and more. For a few topics, there were upcoming events or projects to share. For many more, it's the ongoing dedication of the long arc of justice.
So this is a new beginning along what is already the long, fruitful journey. We are encouraged to be walking together in new ways, hope-filled for the next steps, remembering that what divides us in religion is so much less than what unites us and brings us together.
Rev. Nick Utphall is pastor of Advent Lutheran of Madison Christian Community and a member of the new Dane County Multifaith Council.
Share your opinion on this topic by sending a letter to the editor to tctvoice@madison.com. Include your full name, hometown and phone number. Your name and town will be published. The phone number is for verification purposes only. Please keep your letter to 250 words or less.