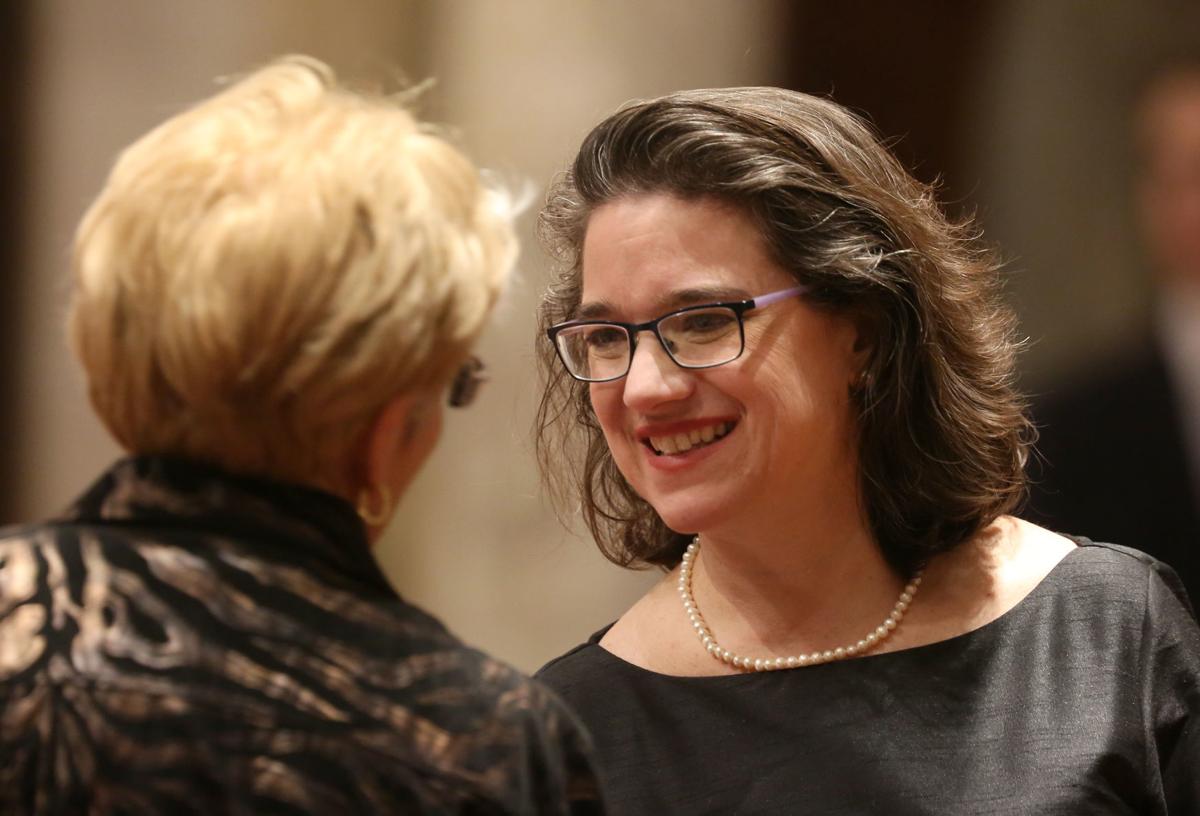 Running for office during the current COVID-19 public health emergency is full of challenges, as well as insights into the role government should play in our communities.
In a typical campaign year, I would be out knocking on doors and having countless face-to-face conversations with voters working to earn their support. This spring looks very different. From virtual events and increased social media efforts to sharing COVID-19 response information within our community, candidates are doing their best to adjust and to reach voters from home.
COVID-19 has fundamentally changed how campaigns are running. It has also brought to light the vital importance of electing caring and effective leaders who are tenaciously committed to lifting up working people, moving our state forward and planting the seeds for tomorrow.
This pandemic has demonstrated more than ever the importance of providing Wisconsinites with necessary relief during times of struggle. We need progressive policies that work to ensure the health and well-being of our friends and neighbors across Wisconsin. Fundamental to people's well-being during these challenging days are policies I have always championed, such as access to unemployment benefits, well-deserved paid sick leave, and quality health insurance for all. Further, we know that COVID-19 — while an unprecedented and severe situation for everyone in our state — is not the only time that hardships affect our friends and neighbors across Wisconsin.
We need leaders in the Wisconsin state Legislature who will work proactively to support our state and ensure that every Wisconsinite has the ability to be safe, healthy and successful, especially when an unexpected emergency occurs. Right now, far too many Wisconsinites are struggling to keep their heads above water. I know that as a state we can do better.
Over the past seven years, it has been my honor to represent and serve the amazing people of the 48th Assembly District and work tirelessly for policy changes that better our state. Now, in my candidacy for the 16th Senate District of Wisconsin, I am confident that my experience, compassion and proven leadership will serve our community as we continue to move forward together.
As a state representative and former Dane County Board supervisor, PTO president and small business owner, I have worked on policies to improve the lives of Wisconsin families at various levels. I'm running to be the next state Senator for District 16 because I want to make our state a place where our economy works for everyone and future generations are able to live, work and raise a family without sacrificing their health and well-being.
Whether it be COVID-19 response efforts or during more normal times, I am proud to continue to be a champion for progressive policies that will provide a better future for the hardworking people of Wisconsin. Pursuing pathways towards affordable housing, raising the minimum wage in Wisconsin, securing accessible and quality health care for all, addressing disparities and inequalities in our state and supporting local businesses and entrepreneurship are just some of the many issues I have been proud to work on, and I will continue to champion for you once elected. I have a proven track record of working with and for the people of our state, and I look forward to continuing this work in the Wisconsin state Senate.
As a lifelong resident of Dane County, longtime public servant, proud Democrat and a single mother to four amazing boys, I am proud to be on the same side as the people of Wisconsin, and I am committed to bringing us together to find innovative long-term solutions for our state. I understand the issues and shared values that matter most to the people of the 16th Senate District, and I am confident that my experience and passion will bring a positive impact to Wisconsin.
In the state Senate, I will work tirelessly for the community I love and continue to plant the seeds for tomorrow. I am ready to roll up my sleeves and to get work for you. I would be honored to earn your vote on August 11.
Rep. Melissa Sargent, D-Madison, represents Wisconsin's 48th Assembly District and is running to represent the 16th Senate District.
Share your opinion on this topic by sending a letter to the editor to tctvoice@madison.com. Include your full name, hometown and phone number. Your name and town will be published. The phone number is for verification purposes only. Please keep your letter to 250 words or less.
Catch the latest in Opinion
Get opinion pieces, letters and editorials sent directly to your inbox weekly!