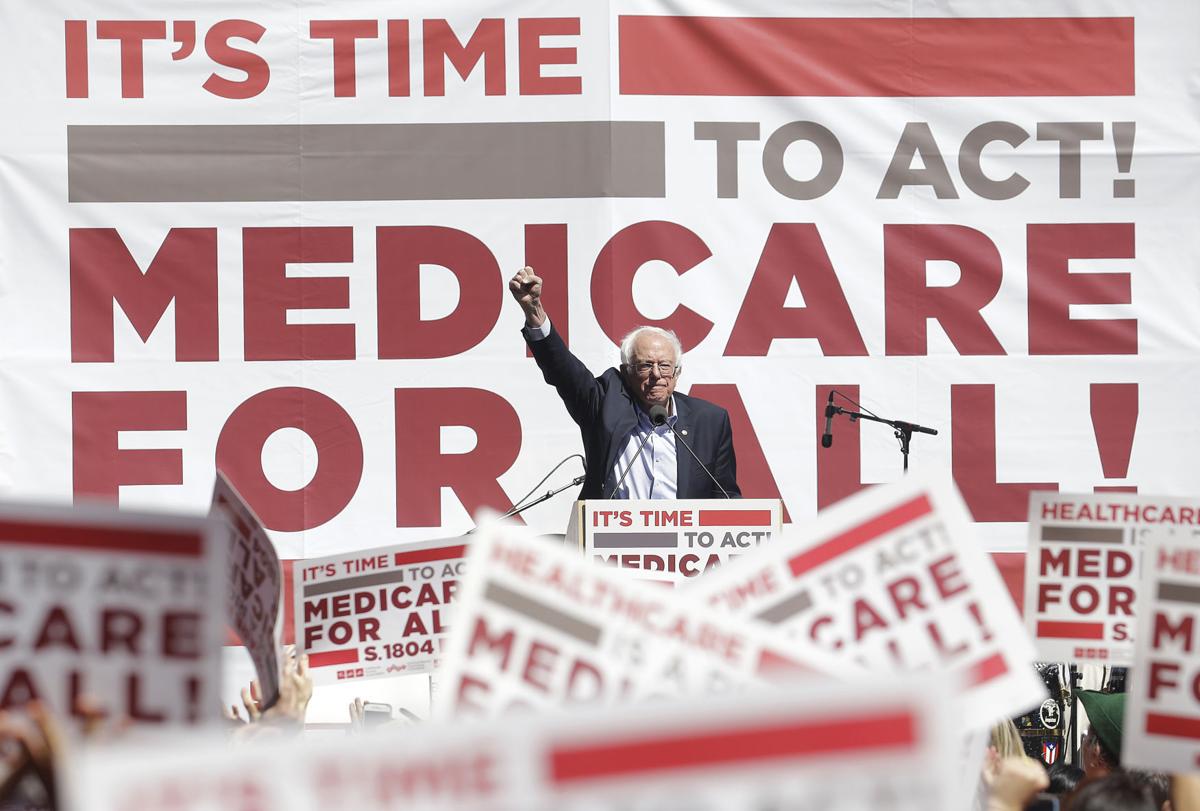 The foremost tragedy of the 2016 election was Donald Trump's signal to those with a yen for racism, misogyny and even fascism that it was OK to come out because civility and morality have been redefined as "political correctness."
To me at least, another big disappointment has been how the results have emboldened one far-left goofball after another to hammer mainstream Democrats — that cohort epitomized by Hillary Clinton and Barack Obama — as clueless and lacking passion and conviction.
Every few days another preachy screed scolds the party's establishment.
Recently it was consumer advocate Ralph Nader criticizing Obama on the ex-president's failure to step up as the pre-eminent voice of anti-Trumpism. The column appeared in the Cap Times.
"The mere thought of tangling with the Trumpster's foul, prevaricatory, sneering tweets offends Obama's own sense of civil discourse between politicians," Nader charged. "This revulsion is just another form of self-indulgence" by the ex-president, he added.
"It isn't as if Barack Obama doesn't realize what he is doing and what is happening in this self-enriching bubble he has shaped, post presidency," Nader wrote, referring to the ex-president's paid public appearances. "He can't seem to help himself."
Right Ralph, our first African-American president has turned his back on all those to whom he has devoted his public life in order to line his pockets.
Obama is acting the way he does because he knows lots more than Nader about how it feels to be despised. In an article in The Hill earlier this year, an aide to the ex-president said Obama realized it would be a "delicate dance" to re-emerge.
Not only does Obama want to cede the public stage to emerging Democratic voices, but he realizes that, with Trump's popularity plummeting, any high-profile re-emergence by him could re-energize Trump's racist base.
Hmm, whom do I trust as a better judge of politics, racial or otherwise: Obama or Nader?
Nader still regards his 2000 third-party presidential candidacy as a success. Let's remember, he deprived Al Gore of enough Florida votes to win the presidency for George W. Bush, thus preventing action against global warming, bringing unspeakable carnage to Iraq and setting the stage for a financial crisis unmatched since the Great Depression.
Just as guilt-free is Jill Stein, last year's Green Party presidential candidate, who clearly took votes from Clinton and helped elect Trump. A Politico headline this summer proclaimed that "Jill Stein isn't sorry." She said Democratic complaints are just "pathetic excuses" for losing the election. She sounded unconcerned that Russian-purchased Facebook ads promoted her to harm Clinton. While Stein most hurt Clinton in Michigan, Stein also attracted 31,000 votes in Wisconsin, a state Trump won by only 23,000.
More recently, The New Yorker published an essay headlined "The Night When Bernie Was President," and reported on an event in Brooklyn called the "President Sanders Film Festival." The story said "Bernie would have won" was the evening's most popular phrase of lamentation. "It's a taunting counterfactual, typically tossed off with a sense of melancholy and a bit of righteousness — and, often, with the aim of needling centrist Democrats," said the essay.
Anyway, Sanders is now making "Medicare for all" the rallying cry of progressivism. Whatever its theoretical merits, the politics of this policy approach seem nuts.
Improving on the Affordable Care Act makes lots of sense, but do we really think that most of the 156 million Americans with employer-provided coverage are going to jump on board a single-payer plan given the massive unknowns of a government-run program and the new taxes required?
"You'd have to convince most of these people that they would save more in premiums than they pay in additional taxes, and that their coverage would be just as good as the old," wrote Paul Krugman, the liberal New York Times columnist. That, he wrote, would be "one heck of a hard sell."
Albert Hunt went further in his Bloomberg column, calling the single-payer focus a gift to the GOP, which he said has bungled health care. "Trump and the ill-prepared Republicans have given the Democrats credibility on health care," wrote Hunt. "To embrace single-payer coverage would be to snatch defeat from the jaws of victory."
Instead, Democrats should advance a comprehensive vision for middle-class tax reform by taking billionaire Warren Buffett up on his blunt suggestion a few years back: "Stop coddling the super-rich."
Why not come together on a progressive package that expands the earned-income tax credit, narrows the gap between tax rates on capital gains and earned income, eliminates the obscene tax loophole on so-called "carried interest" income, adds a tiny tax on financial transactions and retains the estate tax, perhaps making it more progressive?
None of this increases taxes on the vast majority of Americans and would attack the nation's worsening wealth inequality. While we are at it, fully fund the Internal Revenue Service to increase pressure on the wealthy to pay their legal share.
In Madison this week, House Speaker Paul Ryan of Wisconsin laughably lamented pushback against the current GOP tax plan for how it heavily skews benefits to the rich. He called such accusations "class warfare."
But class warfare is what Republicans have waged against working people for decades. It's their core brand.
Combine a Democratic tax agenda with worker-training programs, infrastructure investments and a sane foreign policy. Sure, Democrats would stay true to progressive positions on social issues involving gays, women and guns, but economics would regularly be at the forefront.
A Democratic message about pocketbook issues that does not expand the deficit would reflect a fiscal maturity and treat American voters as grown-ups.
Maybe, given the Trump experience, the country will be ready for that by the next election.
But hey, the Sanders-Stein-Nader crowd apparently doesn't think the rest of us on the pragmatic left are as righteous or passionate as they. They seem to think they can unleash some tsunami of support from huge numbers of the politically disaffected.
Perhaps they think that Democrats who prefer the Clinton or Obama brands will be inclined to enthusiastically rally behind their approach, even though they themselves were too smug to help the mainstream party avert either Donald Trump or George W. Bush.
Perhaps they should think again.
Share your opinion on this topic by sending a letter to the editor to tctvoice@madison.com. Include your full name, hometown and phone number. Your name and town will be published. The phone number is for verification purposes only. Please keep your letter to 250 words or less.