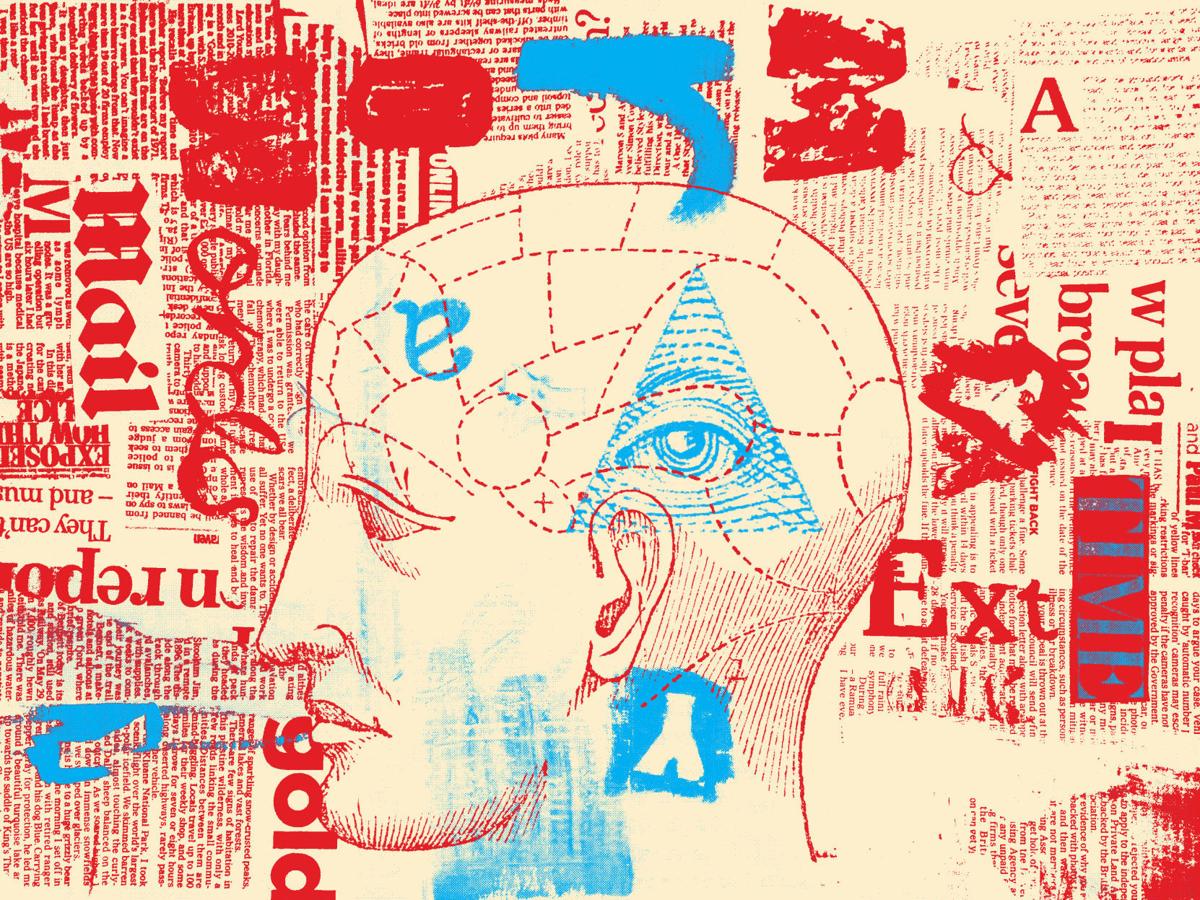 That's how President Trump's usually loyal cheerleaders on the Wall Street Journal's editorial board described the president's recent diatribes suggesting a cable news host committed murder.
The target of Trump's Twitter rampage was MSNBC host Joe Scarborough, a frequent Trump critic. Trump repeatedly suggested that Scarborough might have been involved in the 2001 death of a young woman who worked in his Florida office when Scarborough was a Republican congressman. Never mind that Scarborough was in another state when she died and that her death was attributed to an undiagnosed heart condition.
Appalled, the dead woman's husband wrote to Twitter about the platform hosting such attacks: "The frequency, intensity, ugliness, and promulgation of these horrifying lies ever increases on the internet. These conspiracy theorists, including most recently the president of the United States, continue to spread their bile and misinformation on your platform disparaging the memory of my wife and our marriage."
But this is Trump, and inhumanity is his brand promise. By mid-week, even several GOP allies were telling him to drop the subject.
So what does Trump hope to gain?
The Wall Street Journal opinion staff is baffled.
"We don't write this with any expectation that Mr. Trump will stop," they wrote. "Perhaps he even thinks this helps him politically, though we can't imagine how."
One idea about how it helps Trump is that he needs to do something — anything — to divert the nation's attention from his abysmal COVID-19 leadership and the grim milestone of 100,000 American deaths.
But maybe there's something else.
What if by regularly throwing out conspiracy theories he is able to reach a segment of Americans that research shows are most susceptible to believing them, and perhaps in turn have them buy his dark "outsider" world view? Maybe a few of them would even vote for him.
So who are these people? Research from the University of Wisconsin-Madison suggests the answer is counterintuitive, at least to me. It is not those who are the heaviest users of social media, or the most devoted consumers of far-right or far-left journalism and political talk, or those who most distrust government or most harbor racial resentments.
Instead, foremost in believing conspiracies are what UW journalism experts call the "news-finds-me" Americans.
That term was coined by Homero Gil de Zúñiga, a former student at UW-Madison who today is a communications professor at the University of Vienna in Austria.
"With social media at the forefront of today's media context, citizens may perceive they don't need to actively seek news because they will be exposed to news and remain well‐informed through their peers and social networks," says the abstract of a paper he co-wrote in 2017.
In other words, I infer, people who don't inform themselves believe if something is important enough, it will find them.
Which brings me to current research at UW.
Michael Wagner, a journalism professor, and Jordon Foley, a Ph.D. candidate, published an article a few days ago on the Brookings Institution website based on a survey conducted in five "swing" states in the 2020 election, including Wisconsin.
They found those who fit in the "news-finds-me" group are most susceptible to conspiracy theories among nine groups that they defined.
"We found that the way people do and don't search for news online greatly affects their propensity to believe that a group of secret, malevolent actors are controlling the world," Wagner and Foley wrote.
"In short, people who avoid following the news because they think they will hear about the important stuff eventually are among the most likely people to think conspiratorially."
In an interview, Wagner expanded on this theme: "It's kind of this notion that some people think, 'Yeah, you know, I could subscribe to the paper and I could try to watch the news on TV at night, but I don't do that because if it's important enough, it'll find me, right? If it is important enough, I'll eventually run across it on social media, I'll see a buddy posting on it on Facebook, I'll see a tweet, I'll run into somebody on my blog, and they'll fill me in.'
"So there's a subset of the public that really thinks they can stay informed without having to do the work of citizenship and engage in the newspaper and try to figure out what's going on."
It is these people, Wagner said, who are most likely to believe in conspiracies.
So how might Trump, or any other sinister political player, exploit such a finding?
Wagner said they could "flood the zone with so many questions about the candidate they are targeting that people might start to think: 'Well, gosh, I'm hearing so many things. Can they all be phony?' "
Any seed of doubt, he added, could keep a potential voter at home, or motivate them to vote for someone else.
My thought runs to Trump's impeachment over trying to force Ukraine to launch an investigation into Joe Biden's son. Doesn't matter whether it's justified or finds anything. Just the investigation would raise doubts, right?
"These are the kinds of things that happen at the margins" in elections, Wagner said. "I don't think any of the effects are enormous, but in a state like Wisconsin, for instance, it doesn't take an enormous effect to win an election."
Throughout my career, the media has been criticized for obsessing about the "horse race" aspect of politics and political campaigns at the expense of illuminating policy differences, but this is a whole different thing. I am trying to wrap my head around people who don't consume journalism but buy into conspiracies.
No prescription for reporters jumps immediately to mind.
Because people have short attention spans, Wagner suggests journalists fully focus on truth-telling and less on debunking. "When people are engaging with their media, they are often doing something else. They're driving. They are reading the paper on their phone," he said.
By focusing on what's true in its reporting and less on who the facts are debunking, Wagner suggests journalists might do the greatest public service.
He's probably right, but we seem to be moving ever further from the quaint old days when lying had consequences.
Share your opinion on this topic by sending a letter to the editor to tctvoice@madison.com. Include your full name, hometown and phone number. Your name and town will be published. The phone number is for verification purposes only. Please keep your letter to 250 words or less.
Catch the latest in Opinion
Get opinion pieces, letters and editorials sent directly to your inbox weekly!