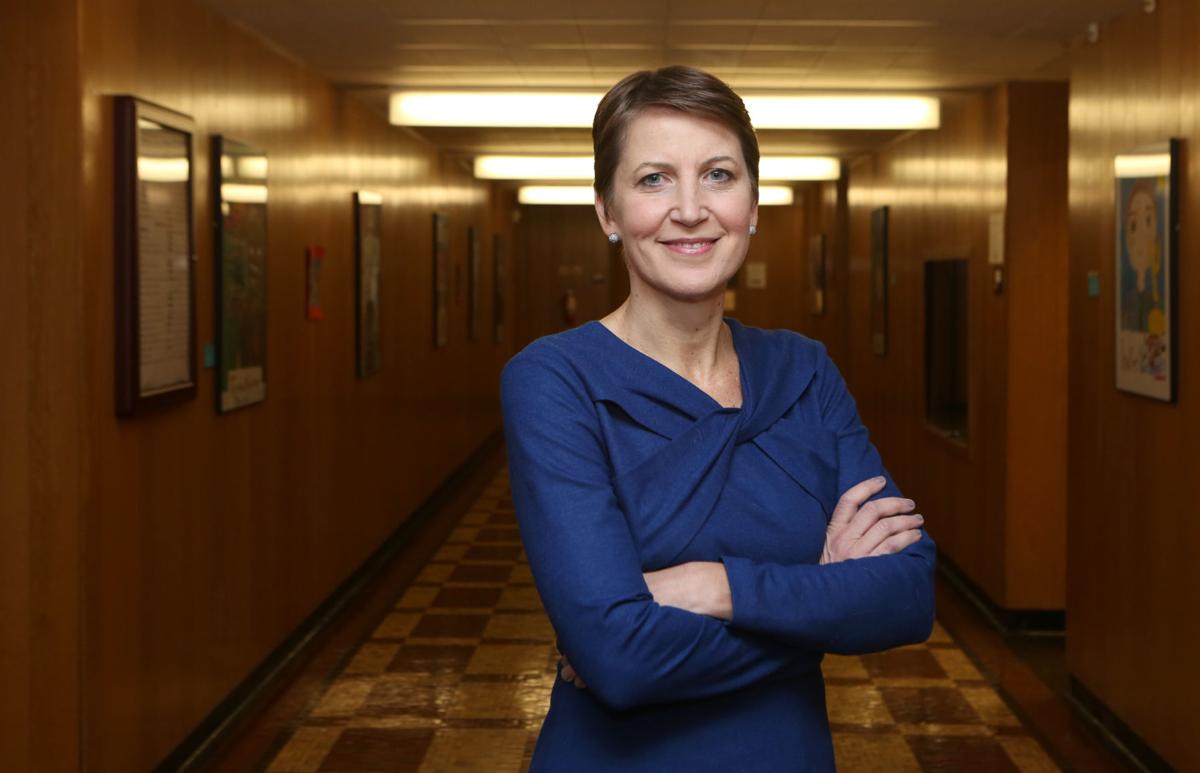 Lots of us regard the job of Madison school superintendent as the most difficult in town, even more so in recent years.
Many African American students and parents vociferously complain that they are neither listened to nor understood by teachers and school leaders. And many want to end a 22-year-old program that puts police officers — euphemistically called "educational resource officers" — in schools.
Many teachers, in turn, believe they are inadequately supported by school administrators as they confront obnoxious student behavior. And some see school policies as increasingly "top down."
And there's the just-get-tough chorus prescribing an old-school crackdown on discipline as the obvious answer.
The most toxic critics seem filled with certitude with little in the way of self-reflection, nuance or middle ground. They disrupt school board meetings, pen incendiary internet posts, and generally complain about everyone all the time.
Consider the recent experience of Kaleem Caire, an education leader who has been as steadfast an advocate for black children as anyone in town for all of this decade. Yet he was recently pilloried for criticizing disruptive behavior by some black children. To harsh rebukes from some fellow blacks, Caire reacted on Facebook: "When black men … address concerns with our youth, we get dirt thrown on us by people who think that it's OK to condone, promote and apologize for our young people's negative behaviors."
It is not because of — but against — that backdrop that Jennifer Cheatham is resigning Madison's top schools job to teach at Harvard and, eventually, she says, likely return as an urban school superintendent. At Harvard, she will co-direct a leadership development project for public education leaders in urban areas.
School insiders assume Cheatham's ideal permanent replacement will be an accomplished school administrator of color. But a longtime school system expert I talked with questioned that notion. People fitting that profile have lots of options, that person said, adding rhetorically, "Why would you want to come here and get chewed up in Madison?"
But Cheatham, about whom I have written intermittently through her six years, doesn't see the situation here as chaotic. Madison, she says, is experiencing a "healthy disequilibrium."
In an hour-long conversation in her office, she said she sees the intensity around school debates as inevitable because Madison is still coming to grips with how to get to a healthy and diverse school system that works for all children.
This column, as initially envisioned, was to be about her legacy — the programs, metrics and progress during her time here. Instead, as I read up before the interview, I was struck by the volume of vitriol. I asked Cheatham what it's been like since early May, when she announced she's leaving.
"I had sought advice from friends who are former superintendents … and they said I should prepare myself for just the pure raw emotion of it," she said.
"Which means that I should prepare myself for kind of a wave of support and love, which I certainly experienced, but also to mentally prepare myself for some of the kind of sharp and raw criticism that might come, and I think that's pretty much how I've experienced it. But I would say that the love and support and appreciation has certainly outweighed the criticism, which has helped carry me through it."
I asked her to recall how she viewed Madison when she came from Chicago in 2013, and what has most surprised her since.
"Has my perception of Madison changed much? Yes and no. I think that my initial perception was that it was rich with assets, right? A progressive community with countless organizations, well-positioned to support the community that they serve. I still believe that," she said.
"But I thought maybe, coming in, that Madison had done more work to confront" the racial divide, "like really directly confronting those issues, and I think that I've realized … we have a lot more work to do."
Looking forward, she said, "I believe Madison is at an important inflection point. The conversations that I wanted us to have years ago about racial equity … are now happening all over, in big rooms and small ones, and they are creating a healthy disequilibrium that is disrupting the dominant culture.
"I see people of color leading in all kinds of powerful ways across this community and in our schools, and I see white people stepping up and holding each other accountable for racist actions and inequitable practices and policies in ways I've never seen before. This should not be portrayed as 'conflict' or 'chaos' — it is evidence of a community striving for something better, striving to create a new order of things."
She said Madison should look beyond simple metrics and keep working to "create a liberating experience for students where they're valued, where they're seen as fully human and complex. That's what this community needs to hold at the center as it's making its decisions in all the years ahead."
As an example of a step in the right direction during her tenure, she pointed to the community school program, in which the school serves as a hub for health care, academic tutoring, mentoring, food access and parental involvement. Looking ahead, she endorsed integrating mental health support into all schools and expanding the "pathways" model of personalized learning and exploration.
Cheatham said she understands why some educators feel a shock after doing things one way and then being asked to change. "All of a sudden, you're hearing from black students, black families, black staff members, for example, that the ways of working that you've been using are actually maybe doing damage," she said.
"That causes a terrifying feeling of disequilibrium, and it seems natural to me that we want to blame someone, right? When I'm feeling that way, I want to declare: 'Whose fault is it? 'It's got to be Jen Cheatham's fault. It's got to be the fault of this policy. It's got to be someone's fault.' "
All along, Cheatham said, she knew creating something new in Madison would have a cost: "As a white female, I know that it has been my obligation to use my white privilege — and sometimes burn down the capital that I have built up — so that I can make change for people who don't have the privilege that I have, and if that means getting a crummy article written about me, if that means social media chatter that, quite honestly, I don't look at, then so be it, because guess what?
"I am going to be able to wake up the next day and go back into the office and be OK."
Share your opinion on this topic by sending a letter to the editor to tctvoice@madison.com. Include your full name, hometown and phone number. Your name and town will be published. The phone number is for verification purposes only. Please keep your letter to 250 words or less.
Catch the latest in Opinion
Get opinion pieces, letters and editorials sent directly to your inbox weekly!