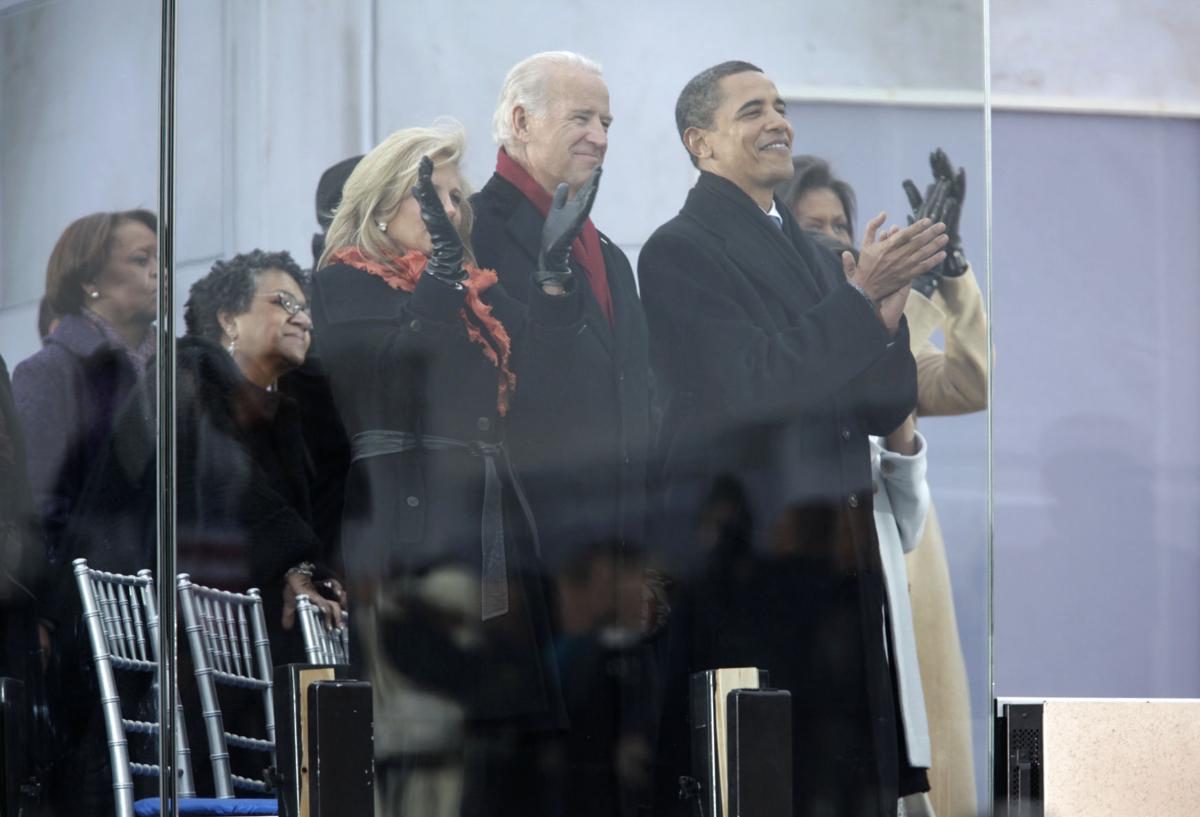 You've likely grown numb to daily outrages by the Republican Party of Donald Trump. You've given up hope that at some magical moment, when some line is crossed, masses of educated, intelligent people who identify as Republicans will gently slap their foreheads and say enough is enough.
Enough of the lies about stolen elections, the denial of facts and the rejection of expertise. Enough with a party that has morphed from being about personal responsibility and limited government to one primarily about grievance.
So many exit ramps have been available but ignored that one wonders what will ever change things.
I believe that competent, compassionate and not especially partisan leaders like President Biden and Wisconsin Gov. Tony Evers are our best hope, but I may just be channeling my inner Pollyanna.
Looking back at how we got to this point, I've been reminded of incidents that seemed innocuous at the time, but which were actually harbingers of catastrophic dysfunction. Three occurred just in the past week, including two from Barack Obama's best-selling autobiography "A Promised Land."
Obama described in his book, quite matter-of-factly, how he was assigned Secret Service protection in May 2007, almost 18 months before his election as president. He was given the code name "Renegade" and provided with round-the-clock security.
"This wasn't the norm," Obama wrote. "Candidates typically weren't assigned coverage until they'd all but secured the nomination. The reason my case was handled differently, the reason (U.S. Senate Majority Leader) Harry Reid and Bernie Thompson, the chairman of the House Homeland Security Committee, had publicly insisted the service move early, was straightforward: The number of threats directed my way exceeded anything the Secret Service had ever seen before."
"Bulletproof barriers were placed inside any room I slept in, including our bedroom at home in Chicago," he wrote, adding later: "It's like a circus cage and I'm the dancing bear."
Now, at this point, Obama was a modestly famous first-term U.S. senator, so we know what this was about — his skin color. Obama wrote that on the campaign trail many fellow Blacks, while joyful, even tearful, at the prospect of him as president, often told him they feared for his life.
In 2018, I was part of a dinner group with David Axelrod, Obama's campaign mastermind. Axelrod had appeared on stage at Cap Times Idea Fest and he shared stunning anecdotes about body armor and threat levels while he worked in the Obama White House.
Here in 2021, one can see the direct line from there to a party whose white supremacist faction carries Confederate flags, including inside the U.S. Capitol during the Jan. 6 insurrection. Is it any wonder that after eight years of fury about a Black man being president that those boiling with racial hatred would come to worship a racist like Trump?
My second anecdote concerns changed attitudes about competence.
Obama described the moment when it became OK for a politician to just exalt in ignorance — in this case when the late U.S. Sen. John McCain, the 2008 GOP presidential nominee, chose Alaska Gov. Sarah Palin as his vice presidential running mate.
When Obama and Biden, Obama's vice presidential choice, were told that news, Biden said to Obama, "Who the hell is Sarah Palin?"
Obama recounted how the choice of someone he charitably described as a "potent disrupter" brought in millions of dollars to the struggling McCain campaign and tightened the polls.
"The walls of what was considered acceptable in a candidate for national office had been breached, and … Fox News, talk radio, and the budding power of social media could provide her with all the platforms she needed to reach her intended audience," Obama wrote, regardless of what serious professional journalists said and wrote about her.
"What became abundantly clear as soon as Sarah Palin stepped into the spotlight was that on just about every subject relevant to governing the country she had absolutely no idea what the hell she was talking about," he wrote.
"I noticed from the start that her incoherence didn't seem to matter to the vast majority of Republicans; in fact, anytime she crumbled under questioning by a journalist, they seemed to view it as proof of a liberal conspiracy."
Like they did with Ronald Reagan years earlier, Republicans said the self-described "hockey mom" had "good instincts" and would grow into the job, Obama wrote. "It was, of course, a sign of things to come, a larger, darker reality in which partisan affiliation and political expedience would threaten to blot out everything."
While McCain tried at the time to serve as a bulwark against racial hatred directed at Obama, it's easy to draw a line from Palin to Trump and Marjorie Taylor Greene, the GOP congresswoman who endorses nonsensical political theories and condones violence against political foes.
Palin as a role model. How's that for chilling?
My third anecdote concerns the media sea change.
Rush Limbaugh's death has me recalling the first time he was on my radar. Limbaugh, of course, perfected a form of hate radio after the Federal Election Commission in 1987 relaxed the so-called "fairness doctrine" requiring ideological balance in broadcasts.
But it wasn't until 1991 when I became fully aware of his shtick.
Limbaugh was profiled on CBS' "60 Minutes" and sounded Trumpian 25 years before Trump became president. Correspondent Steve Kroft asked Limbaugh whether he was a sexist or a homophobe.
"Of course not. I'm none of those things. I am — I am simply someone who views events in life and comments on them. I have my own version of what's right and wrong."
Asked whether he is arrogant or pompous, Limbaugh responded, "I call it confidence."
Close your eyes and imagine Trump delivering the same lines with the same arrogance, the same lying straight face.
Perhaps years from today, someone will write about a tipping point in reverse — how a violent invasion of the U.S. Capitol was followed by competent leaders bringing us out of a pandemic and into an era of economic renewal and improved racial and national harmony.
Such a reversal would, to co-opt a certain phrase, make America great again.
Share your opinion on this topic by sending a letter to the editor to tctvoice@madison.com. Include your full name, hometown and phone number. Your name and town will be published. The phone number is for verification purposes only. Please keep your letter to 250 words or less.