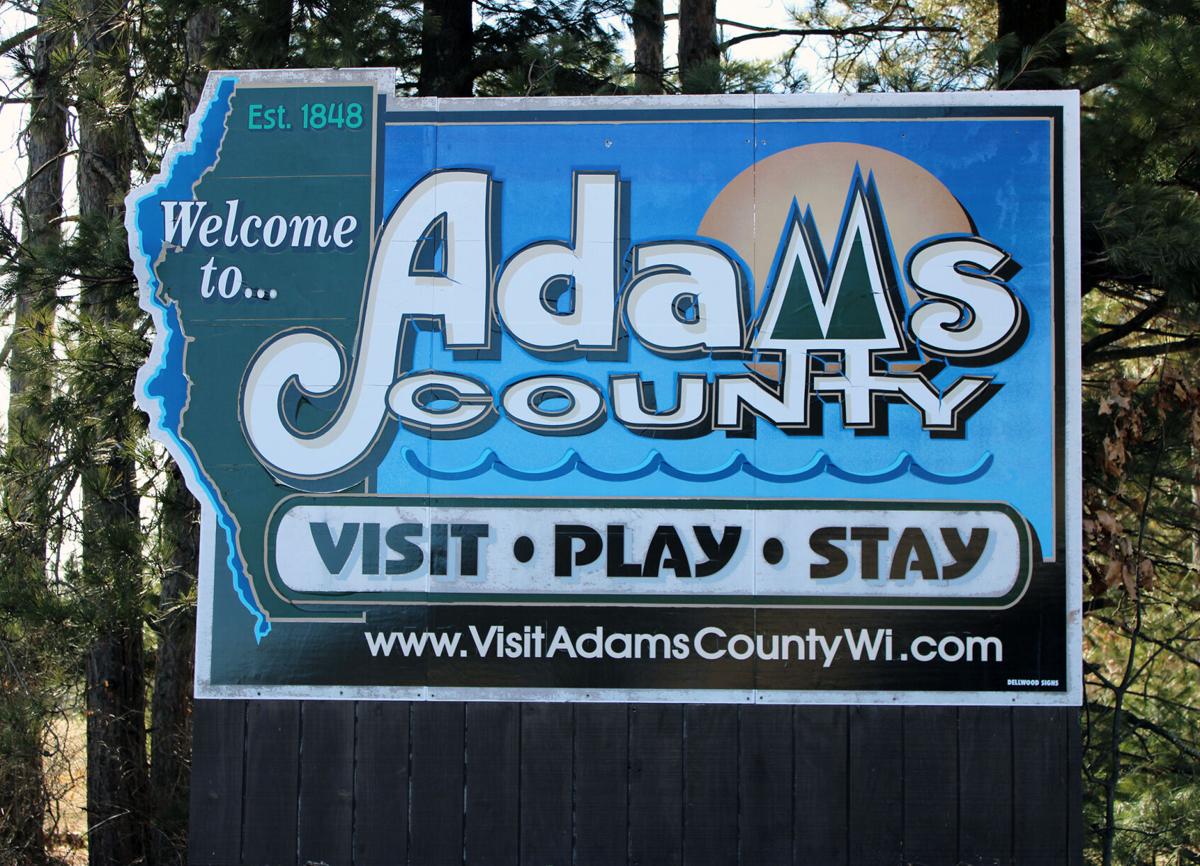 In the deeply divided world of Wisconsin politics, there are only occasional signs that blue and red can work together, so any sign that does appear is worth building on.
An example is a $600,000 item buried in Gov. Tony Evers' $91-billion proposed two-year state budget. The money would expand a 6-year-old University of Wisconsin-Madison program designed to tap the expertise and energy of students on the flagship Madison campus to solve problems and improve lives in communities throughout Wisconsin.
Called the UniverCity Year, it is the embodiment of the century-old "Wisconsin Idea," the concept that university research and resources should help all state citizens. I wrote about the program two years ago as a hopeful anomaly in a state riven by the now-familiar politics of resentment. I am revisiting it now to celebrate its bipartisan momentum, at least among legislators whose communities benefit.
In essence, it matches campus resources to local problems, such as in Adams County, where leaders wanted help focusing on health, education, and economic development issues.
The concept stands in contrast to the anything-goes political knife-fighting that has dominated state politics for the past decade.
By the way, I am not going to pretend that blame for that sad state is equally shared. Evers, a Democrat, had not even assumed office in 2019 before the Republicans who control the Legislature diluted his powers in a lame-duck session. Since then, they have waged a cynical war against his efforts to navigate the pandemic and now want to take control from him on how the state spends COVID relief money from the federal government.
Just this week, Republican legislators on the State Building Commission rejected Evers' $2.4-billion capital spending plan to upgrade buildings across Wisconsin — nearly half of which would be spent on University of Wisconsin System campuses.
Decades ago, I covered that commission as a reporter when the late Lee Dreyfus, a Republican, was governor. Back then, the review process was merit-based and generally nonpartisan.
Today, the GOP's utmost goal is to block the Democratic governor on everything, even at the expense of the university system. It would be comical were it not so consequential.
But back to the UniverCity Year and how it both helps communities and develops students. In December, it was lauded in a report from the governor's commission on fighting rural poverty.
That report mentioned, for example, that rural communities often fail to use tax incremental districts, a public financing method to subsidize redevelopment, because they lack staff capacity. It praised the UW program for helping with such efforts.
In an interview, UniverCity director Gavin Luter said the program undertakes about 60 projects per year across the state. The proposed state budget funding would allow the capacity to increase to about 100 per year. (Quick disclosure: The Evjue Foundation, the charitable arm of the Cap Times, donated $5,000 to the program in 2019 and I am on the foundation's board.)
Luter said the program helps communities while affording students exceptional real-world experience, all despite a backdrop of political tension.
"I like to say that even though the issues that we deal with are political, meaning that there are different opinions and philosophies on how these issues get framed or how they get solved, we're really the small 'p' politics of just getting stuff done," Luter said.
"I think when you come together around issues that everyone agrees are the issues, that kind of defuses tension in the room. We have a lot of very concrete things that we could point to that say: 'Hey, you know, our students are doing this and it's helping the community in this way,' " he added.
To illustrate the program's impact, Luter pointed to Adams County, which hugs the Wisconsin River just north of the Dells. It's sparsely populated, struggling and strongly conservative. Trump defeated President Biden by 62.4 percent to 36.7 percent in the county last November, for example, according to Politico.
"One of the great stories recently was around economic development and tourism marketing for Adams County," Luter said. "Everybody agrees that Adams County is a poorer county and they rely on a lot of tourism to keep money coming into the county. When our students are working on accentuating its positives, everybody can kind of get behind that."
Legislators from the area told Luter the program provides needed help "restoring optimism to Adams County because they've been so kind of downtrodden and labeled as this terrible place to live."
He added: "They wanted some hope and we were able to infuse their community with a bunch of different students and faculty who have a fresh set of eyes. So, I think that to me is bridging the political divide."
In one Adams County effort, students from an engineering management class applied analytical skills to study why the community struggles to retain teachers. They have been losing about 20% of their teachers each summer.
Using industrial engineering methods, students surveyed administrators and teachers, and then developed themes and tactics. Those included new leadership training, streamlined internal communications and greater teacher empowerment.
Separately, another student group developed a marketing campaign to promote winter tourism in the county, though the effort was extended to pitching the county as a place to live year-round. They analyzed the county's brand as well as characteristics of its consumers and its competitors and produced digital and print advertising campaigns.
Luter said extending the Adams County campaign to one about year-round living grew out of the pandemic. "Since right now people can kind of live wherever they want and work remotely, Adams County asked: 'How can we promote this idea that people can live where they play?' "
One would hope money for such a program will survive the budget process, as it exemplifies an urban-rural collaboration that seems so rare these days.
Such efforts merit a spotlight.
Share your opinion on this topic by sending a letter to the editor to tctvoice@madison.com. Include your full name, hometown and phone number. Your name and town will be published. The phone number is for verification purposes only. Please keep your letter to 250 words or less.