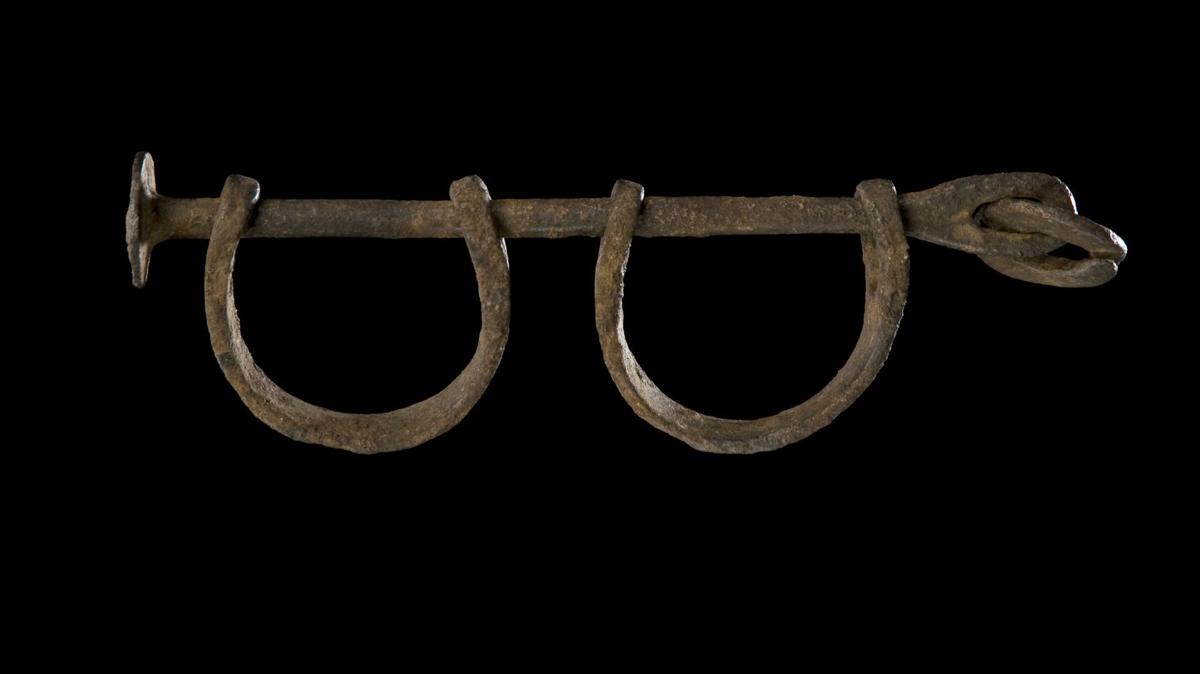 Census figures say African-Americans make up about 7 percent of Madison, and while whites like me may try to focus on racial equity issues, we can only imagine how it feels to be them.
I may never have felt that more acutely as when I stared at a pair of iron shackles that were used on African-American slaves.
The shackles are part of a display telling the history of the American slave trade that is at once brilliant and horrific, an exhibit so raw that it provokes physical reactions. At one point my wife walked over and asked had I "seen those shackles?"
Indeed I had. There were the shackles, and nearby was the cabinet displaying a bullwhip. And there was the poster proclaiming a "Great Negro Mart" in Memphis, Tennessee, an event promising a "general assortment of Negroes at private sale and at auction."
The museum, dedicated six weeks ago by President Obama, has had more of an emotional impact on me than any museum I've ever visited. We joined the museum as charter members, so we were able to get tickets for a recent Saturday while visiting our daughter in Washington. We stayed for nearly five hours. (Tickets, I should note, will be difficult to get for some time.)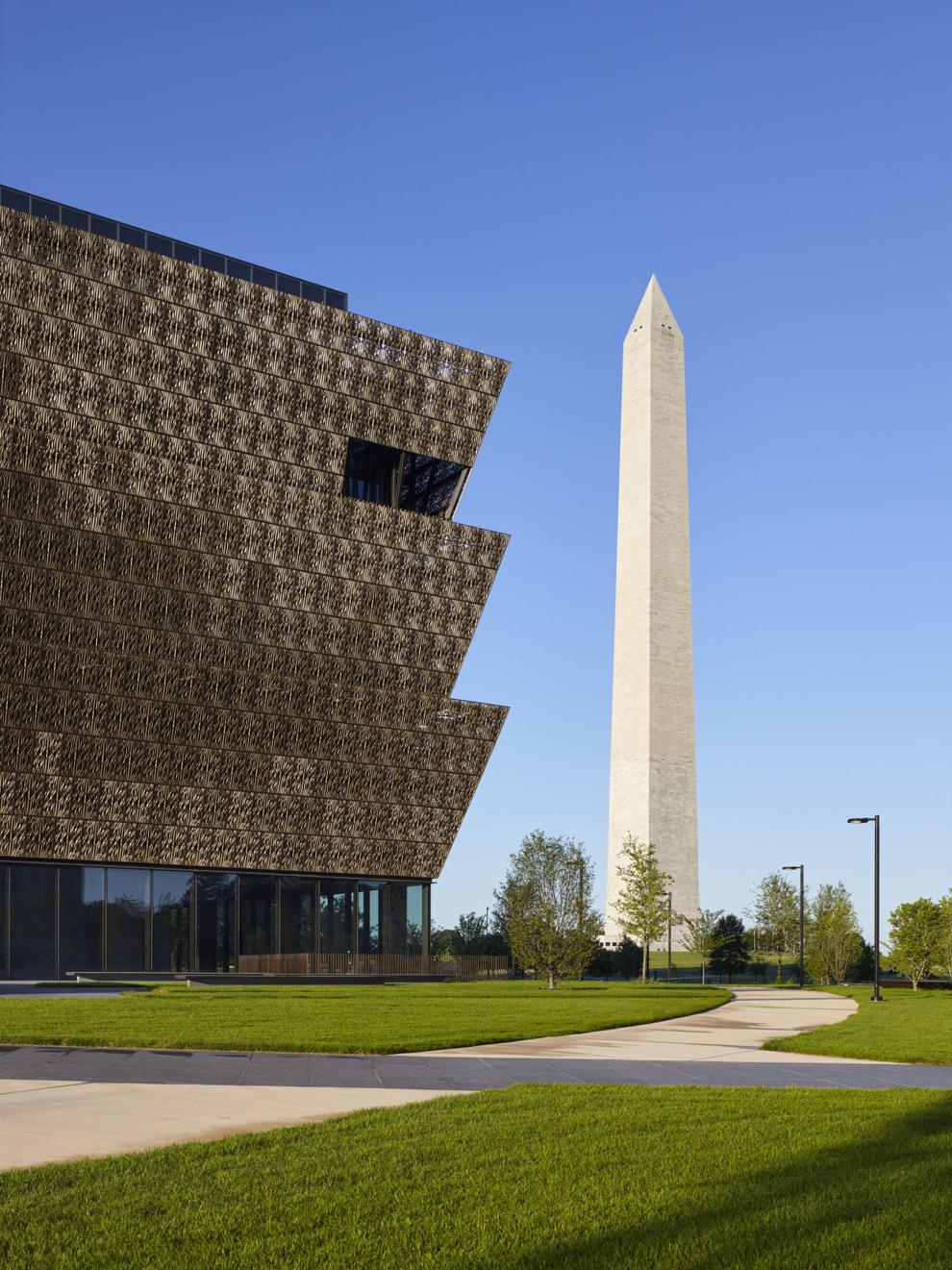 While awaiting our entry time, we visited the familiar — and adjacent — National Museum of American History, its visitors predominantly white. The museum's impressive breadth includes the flag that inspired the "Star-Spangled Banner," displayed behind glass in low light. Artifacts range from the historical — George Washington's dress uniform — to the whimsical — the living room chairs from the set of "All in the Family," the 1970s sit-com.
Stepping next door into the African-American museum felt profoundly different. Foremost, I estimated that at least 80 percent and probably more of attendees were black.
Central to understanding the new museum is that its two major sections are different as day and night. One inspires by celebrating African-American achievement, the other reflects struggles from slavery through the civil rights movement.
Its upper floors contain an amazing and uplifting array of artifacts and exhibits marking the cultural contributions of African-Americans throughout American history. Particularly dazzling are the sports and music sections, reflecting the dominance of African-Americans in those spheres. But the exhibits also reflect African and African-American style, art, politics, food, dance, clothing and language, as well as a huge role in military history.
The curator of the sports exhibit told the Washington Post he initially feared the new museum would struggle to create a world-class exhibit because of competition from the lucrative sports memorabilia market.
That fear turned out to be unfounded because of donations, and think about it, what more appropriate place to donate artifacts is there if you are an African-American?
As the Post put it: "Near Jesse Owens's cleats from 1936 and Michael Jordan's jersey from 1996 are Joe Louis's gloves, Muhammad Ali's robe, Gabby Douglas's leotard and nine Olympic medals won by sprinter Carl Lewis."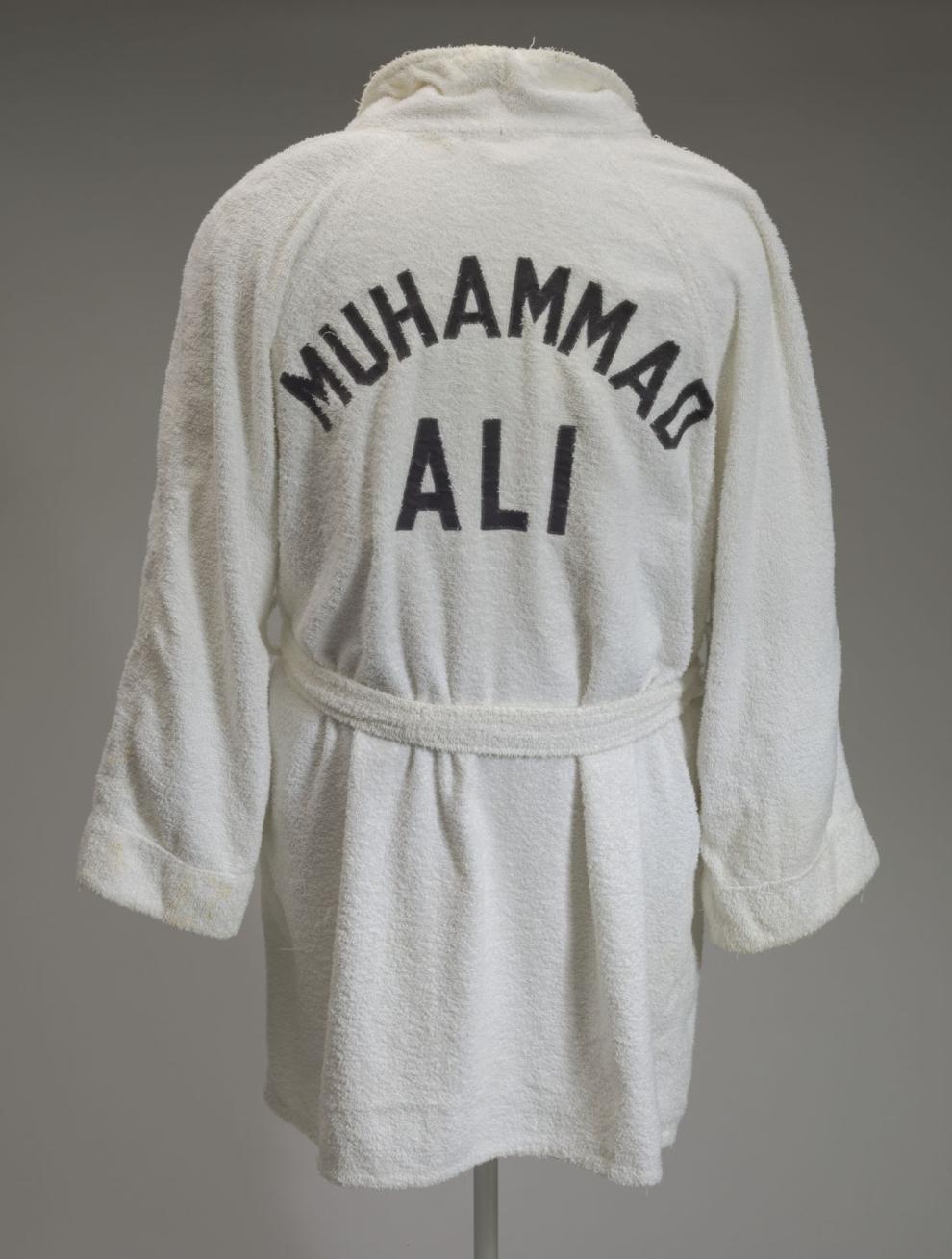 In the music section, one first sees Chuck Berry's cherry-red Cadillac. The exhibit has such iconic items as Jimi Hendrix's vest, Bo Diddley's felt hat, Michael Jackson's concert fedora and jacket, and a dress that Diana Ross wore in a movie.
Also displayed are the jacket and skirt worn by classical vocalist Marian Anderson from her 1939 performance at the Lincoln Memorial. First lady Eleanor Roosevelt intervened to arrange that appearance after Anderson was prevented from singing at Constitution Hall because of her race.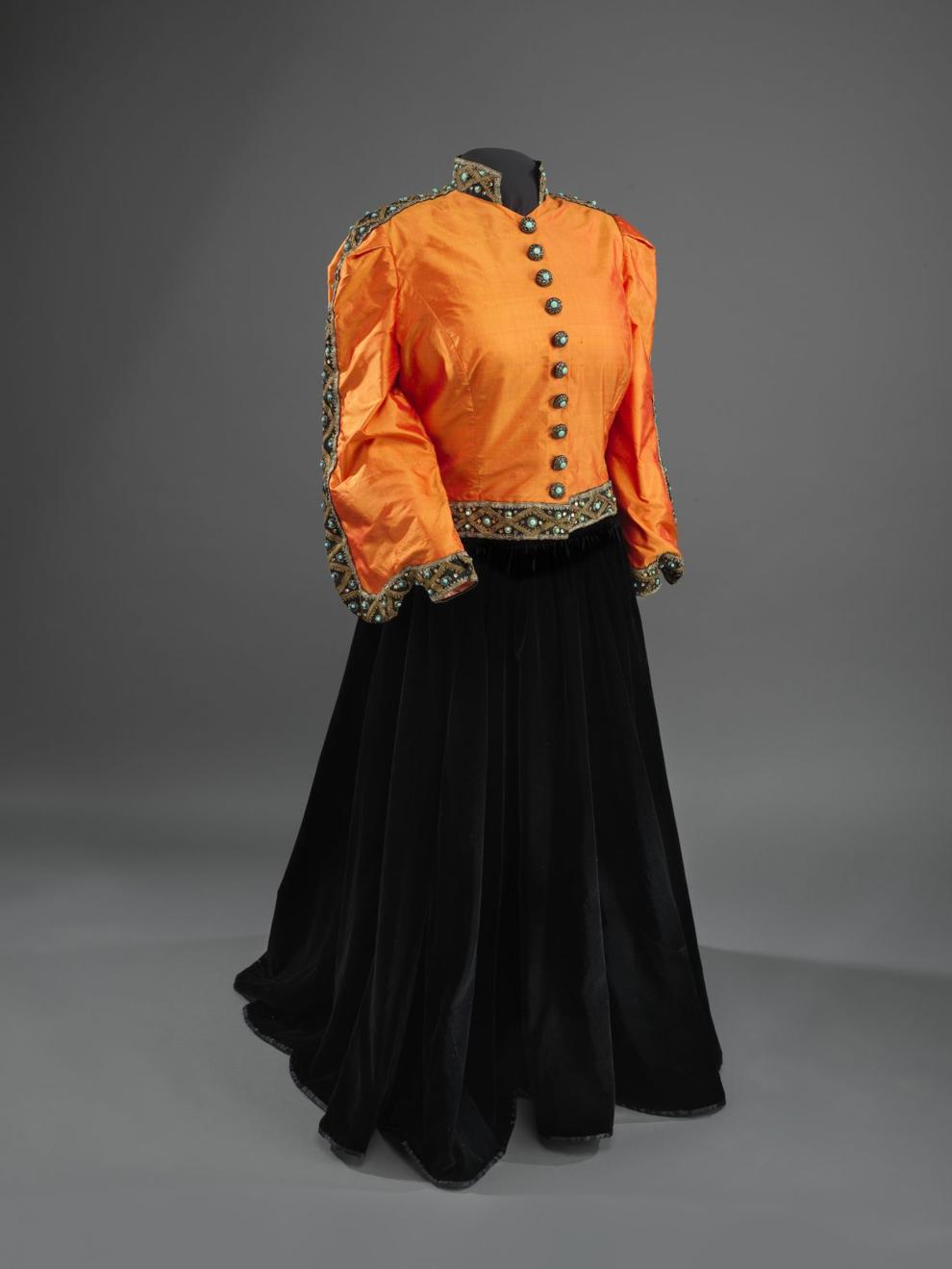 Then there are the wrenching lower floors, built underground.
A glass elevator takes visitors down 70 feet and back to the time the slave trade began in the New World. One of many powerful displays has wreckage from a slave ship that sunk in 1794, drowning 212 people.
Elsewhere is the original coffin of Emmett Till, a 14-year-old who was tortured and murdered in Mississippi in 1955 for allegedly flirting with a white woman. His mother insisted the casket have a glass top so people would see his disfigured face. The revulsion that ensued helped propel the civil rights movement.
Entry to another exhibit is dominated by a statue of Thomas Jefferson over large letters announcing "The Paradox of Liberty." Jefferson stands in front of a stack of bricks carrying names of the slaves he owned.
I saw an African-American mother reading the inscriptions there to her two children — about five and seven years old, I guessed. She presumably was helping them understand how and why "all men are created equal" would not have applied to them in Jefferson's time.
In truth, as powerful as I found this brilliant museum to be, it was the crowds that affected me most, especially the young and old. The small boy looking at an actual stone slave auction block and the small girl staring at a bright red Ku Klux Klan costume. Just as powerful were the very old, often in wheelchairs, people whose life experiences likely included many of the outrages and indignities the museum depicts.
To feel the full impact of all those pensive faces, maybe you have to be there.
If I entered the museum with the notion of victimhood, I left thinking instead about the courage and resilience of the people honored there.
In my post-visit reading, I came across a museum timeline describing how, as recently as 1994, U.S. Sen. Jesse Helms blocked legislation to create the museum, claiming it would waste taxpayers' money because blacks already had an art museum and small museum in the nearby Anacostia area of Washington. Helms, a racist from North Carolina, also led opposition to a holiday to honor Martin Luther King, Jr.
I was thinking about Helms, who died in 2008, and how if he were alive today, he would no doubt embrace and be part of the "Make America great again" ethos.
For African-Americans, that pledge must carry a special, chilling meaning.
Share your opinion on this topic by sending a letter to the editor to tctvoice@madison.com. Include your full name, hometown and phone number. Your name and town will be published. The phone number is for verification purposes only. Please keep your letter to 250 words or less.