If left up to you, would you discard the U.S. Constitution and start over? That question underpins the hit Broadway play "What the Constitution Means to Me."
At the end of each performance — and after a debate — a random audience member votes on whether to keep our nation's foundational document. At the performance I attended with my wife and daughter last month, the audience member chose to keep it, apparently less from reverence for the original than for fear of what in Donald Trump's America might replace it.
The New York play is primarily a one-woman show performed by Heidi Schreck, who also wrote it. She brings a sunshiny charisma that seems incongruous with her sharp criticisms of the Founding Fathers, but that makes the show even more compelling.
It begins with Schreck playing her 15-year-old self competing — as she actually did as a teen — in an American Legion Oratorical Contest about the Constitution. Her tone is naïve and upbeat.
But the contest provides a framework for her to become her adult self and talk about how generations of women in her family endured a galling lack of legal rights and suffered physical abuse from men. She goes back four generations to her great-great grandmother, a mail-order bride bought for $75 who died of "melancholia" in a mental institution at age 36.
Schreck's play attacks the privilege of the rich, white, straight men who wrote the Constitution and the mostly rich, white, straight men who currently defend and interpret it.
New York Times reviewer Jesse Green called it "nothing less than a chronicle of the legal subjugation of women by men, as experienced in the day-to-day injustices of living while female." In hailing it as the best play of the season, Green called it a "tragedy told as a comedy, a work of inspired protest, a slyly crafted piece of persuasion and a tangible contribution to the change it seeks."
(Not everyone is as enthusiastic about the play. My family members were more taken by "Hadestown," the blockbuster musical built on Greek mythology we saw the night before. Hadestown won eight Tony awards; Schreck was nominated for best performance by an actress and her show as best new play, but neither won.)
Still, I preferred the modest-by-comparison Constitution play in the tiny Helen Hayes Theater. I mean, how many shows do you leave with a 52-page pocket-guide version of the Constitution as a souvenir?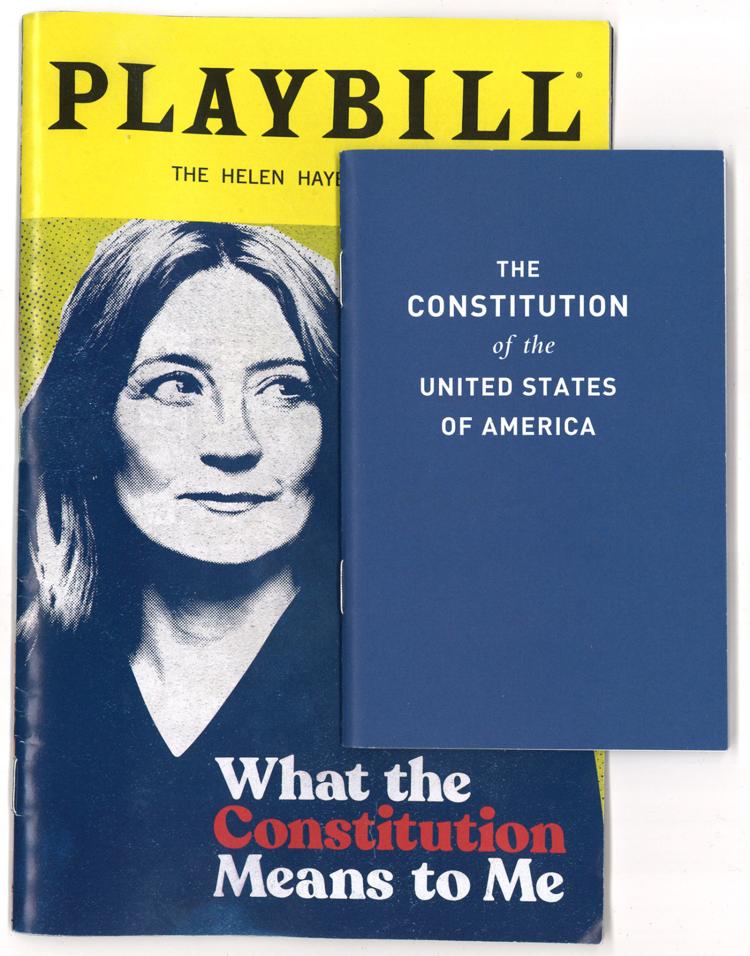 It occurred to me that Schreck's play may get audiences to ponder the Constitution in the way the musical "Hamilton" prompted people to see Alexander Hamilton as responsible for the American banking system and as the most consequential among second-tier Founding Fathers.
Howard Schweber says hurrah to that — literally.
He is an expert in constitutional law, judicial politics and American democratic theory as a University of Wisconsin-Madison professor. I called him to talk about the play.
Schweber agreed that elevating the Constitution through popular culture is a good thing. "I love anything that can garner popular attention to issues of constitutionalism," he told me. "So as a project I'm all for it almost by definition no matter what it would say, so hurrah."
As for the dominance of rich white male interests from our country's beginning, Schweber said: "In my mind, wealth and race are much more explicitly and structurally protected in the Constitution than are any particular privileges of gender and have been from the very beginning."
He added: "Explicit constitutional protections for women's political rights came very late, but nothing in the constitution specifically prevents granting rights to women or prevents states from protecting women." (Wisconsin just celebrated being the first state to ratify the amendment giving women the right to vote.)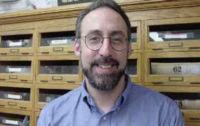 The Constitution, he said, set up explicit structures creating "discrimination based on race and income." He added, "By contrast, the repression and the disenfranchisement both literal and figurative of women have been carried out largely by politics."
He said a law like the recent one essentially forbidding abortion in Alabama is "explicitly written to create a constitutional controversy. They want to use this to challenge Roe (v. Wade) and they want the (U.S.) Supreme Court to weigh in on it. That's the point of passing what they know is an unconstitutional law. So it's very calculated."
I told Schweber, who has not seen "What the Constitution Means to Me," that the audience seemed reluctant to scrap the Constitution because, in the current political climate, we might get something worse. "That's really a very smart observation, especially if you apply it historically," he said.
Was the Constitution as originally drafted as good as it could have been? "That's an unfair question," he said. "The fairer question is 'Was the Constitution as good as they were likely to be able to adopt?'
"There was profound Southern resistance to issues of race. There was profound merchant and bank-based concern about protecting property rights. A law is always and by its nature conservative in the sense it exists to preserve the functioning of existing institutions. It's not really designed as a way to uproot things and engage a revolutionary change, so none of this is deeply surprising."
Schweber said his acquaintance Sanford Levinson, a University of Texas law professor, has for years asked audiences whether they would sign the original Constitution. So inspired, Schweber held a workshop a year ago titled, "Is it time to rewrite the Constitution?"
"The reaction among experts was really quite similar to what you're describing as the reaction of the audience," he said, "which is, 'Wow, there are a lot of problems, but wow, do we not trust the current political system that we have to write a better one.' "
Schweber recalled what he described as a "lovely exchange of letters" between Abigail Adams and her husband, future president John Adams, in which she complained that he was "agitating" only for the rights of men in writing the Constitution. "What about women?" she wrote.
"His answer is basically, 'For heaven's sake, we can't take that on now.' "
Schweber concluded by pointing out how women's concerns have been slighted in laws and politics through time, and that people might react by assuming a new Constitution is the answer.
"As you say, the audiences seems to have a healthy caution about that. But hopefully, the next sentence is, 'But boy, do we need to reform some of our laws.' If that's the reaction, then that's, to me, entirely salutary."