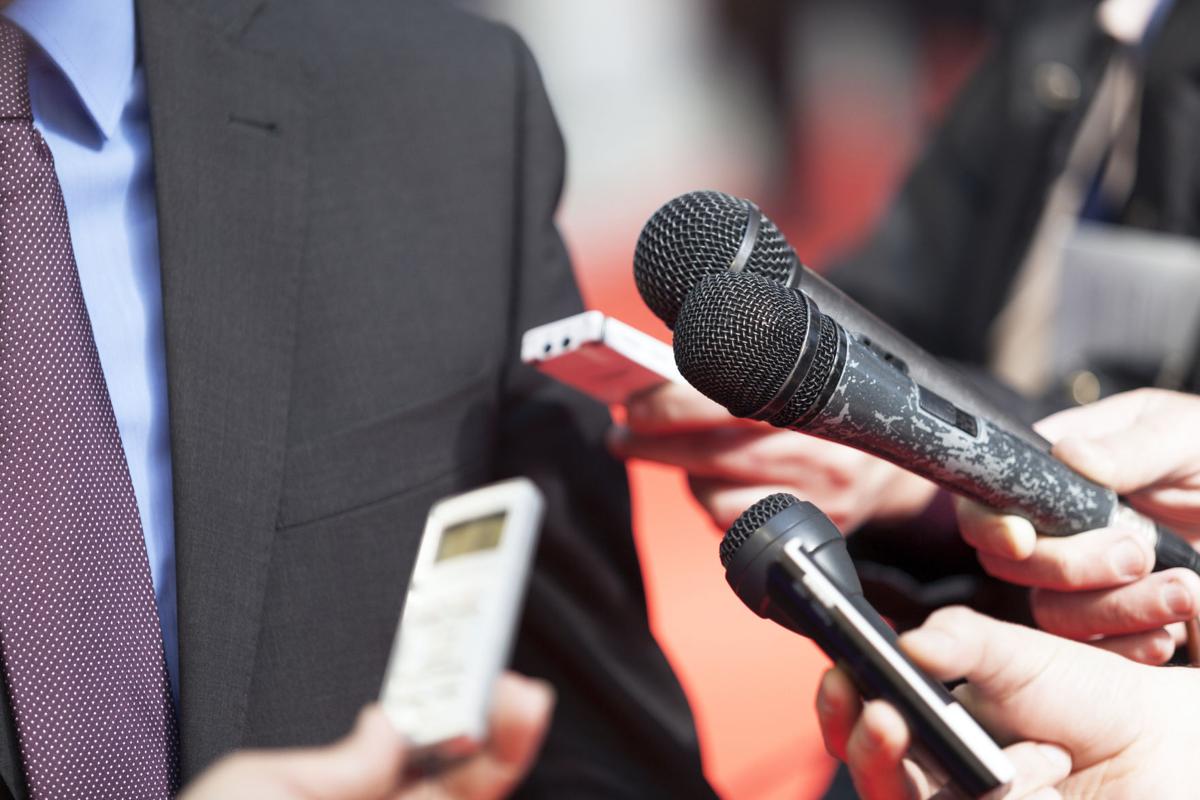 "The only time I see white journalists in my neighborhood is when there's police tape," a local African-American said to me, somewhat ruefully.
I am not even sure who it was — it was two or three years ago — but I do remember thinking, fair point.
In Madison, notebooks and cameras do seem most prevalent in minority neighborhoods at crime investigations, not capturing the routine rituals and celebrations within communities of color. That assertion is based on my more than 30 years in Madison's two biggest newsrooms, first the Wisconsin State Journal and now the Cap Times.
Oh, I can hear the defensive reflex from some local journalists: "We go where the news is; we don't do puff." Puff is newsroom shorthand for uncritical, happy news reporting, a "puff piece" being a dismissive descriptor.
So here is my own mea culpa. For years, I directed weekend news coverage for the State Journal, and I recall mostly assigning and approving feature stories and photographs focused on one of the succession of white-dominated, good-weather Capitol Square events. And we always seemed to cover the Sun Prairie Sweet Corn Festival with its signature pictures of salt shakers hanging from strings. Not so much with anything that reflected Madison's genuine racial diversity.
In recent years, with Madison's racial climate more top-of-mind, I've pondered that shortcoming. My best rationale, and that's what it is, is that we were drawn to what our white-dominated readership was most likely to attend and, frankly, which events were pitched most effectively to us.
This all came to mind as I read a research article by a pair of journalism professors at the University of Wisconsin-Madison. It appears in the latest edition of Journalism, an academic publication, and is headlined: "When white reporters cover race: News media, objectivity and community (dis)trust."
In a nutshell, the professors recommend that white-dominated newsrooms no longer cling to traditional standards of pure objectivity, but instead try something they call "active objectivity."
"When white reporters cover issues involving race, they often fall back on traditional, passive voices of objectivity, such as deferring to official sources and remaining separate from communities," they wrote.
Robinson and Culver contend there is an ethical tension between this neutral tone and the need to build trust in communities of color. Later, they define that approach more fully: "An active objectivity remains committed to credible, verified facts and information, but adds educated interpretation."
They elaborated: "Active objectivity calls for news organizations as institutions and journalists as individuals to detach from power, emphasize social, historical and cultural contexts in stories, question explicit and implicit biases, build trust among communities not often visited, and invest efforts over time to build relationships with people rather than go-to leaders."
They point out that most coverage they analyzed was episodic, about a new report or the latest crime. Instead, they suggest "news media commit to reflexively exploring their community over the long haul, rather than reactively reporting on events as they arise. … This would mean a change in priorities, perhaps ditching the meeting in favor of a community dinner."
Their conclusion was edgy: "Through their embrace of value-neutral and facts-only reporting, many Madison news outlets failed to build trust, diversify their sourcing, and tell the true stories of race."
They wrote that reporters "have been schooled that they cannot have 'skin in the game' on any issue. They should not sign petitions, put bumper stickers on their cars, or plant a political sign in their yards." Yet those reporters' own life experiences vary around race, class, education, upbringing and social circles. "In covering race, their skin, quite literally, is in the game," the authors argued.
This raises the question of the importance of employing a diverse staff, something the Cap Times and others struggle with. Our only full-time African-American journalist resigned recently to pursue her dream of law school in Washington, D.C. We are happy for her and sorry she left. She made a big contribution.
Robinson and Culver wrote that as much as reporters, the leaders of news organizations must commit to "active objectivity," especially when things get uncomfortable and journalists feel attacked. And the citizens of color, they added, must be open to such connections.
"A journalism that is loyal to citizens is a journalism of courage — of recognizing the disparities and concerns that plague some within our communities and carrying them forward to the attention of all" in the larger community.
In the Journal article, the Cap Times is mentioned, mostly favorably, as are Madison Magazine and Madison365, a relatively new website that features voices of color. Yet the Cap Times approach, which more closely resembles the authors' prescription than many, was criticized by some of those interviewed.
Years ago, we chose to step forward on race, to comment extensively, to frequently open our pages to African-American voices, to host meetings, to facilitate grants from our Evjue Foundation charity, and to publish scores of stories about ordinary people of color, not just a well-known cadre of leaders.
But in interviews, the Cap Times was anonymously accused by others as indulging in advocacy and self-adulation. One critic said our overall approach "drips" with paternalism and another groused that it is not the job of a journalist to host conversations about race.
For sure, this topic would have provoked spirited debate in my journalism seminars in graduate school many decades ago and a majority probably would have agreed with our critics. But in 2016, we have concluded that the traditional approach is inadequate. If the accusation is that our "advocacy" is for those who are typically voiceless, we're OK with that.
In fact, our approach on African-American Madison was in some ways mirrored last week when we published a cover story exploring the city's seldom-seen Muslim community by staffer Saiyna Bashir. Trying to open our journalism to all of Madison's communities is what we try to do.
Several times in recent years, an African-American has quietly asked me whether the Cap Times will "stay here" — which I took to mean stay focused on race.
Often, they seem to expect otherwise.
Yes, I'd say, we're staying.
Now I have something to call it.
Share your opinion on this topic by sending a letter to the editor to tctvoice@madison.com. Include your full name, hometown and phone number. Your name and town will be published. The phone number is for verification purposes only. Please keep your letter to 250 words or less.