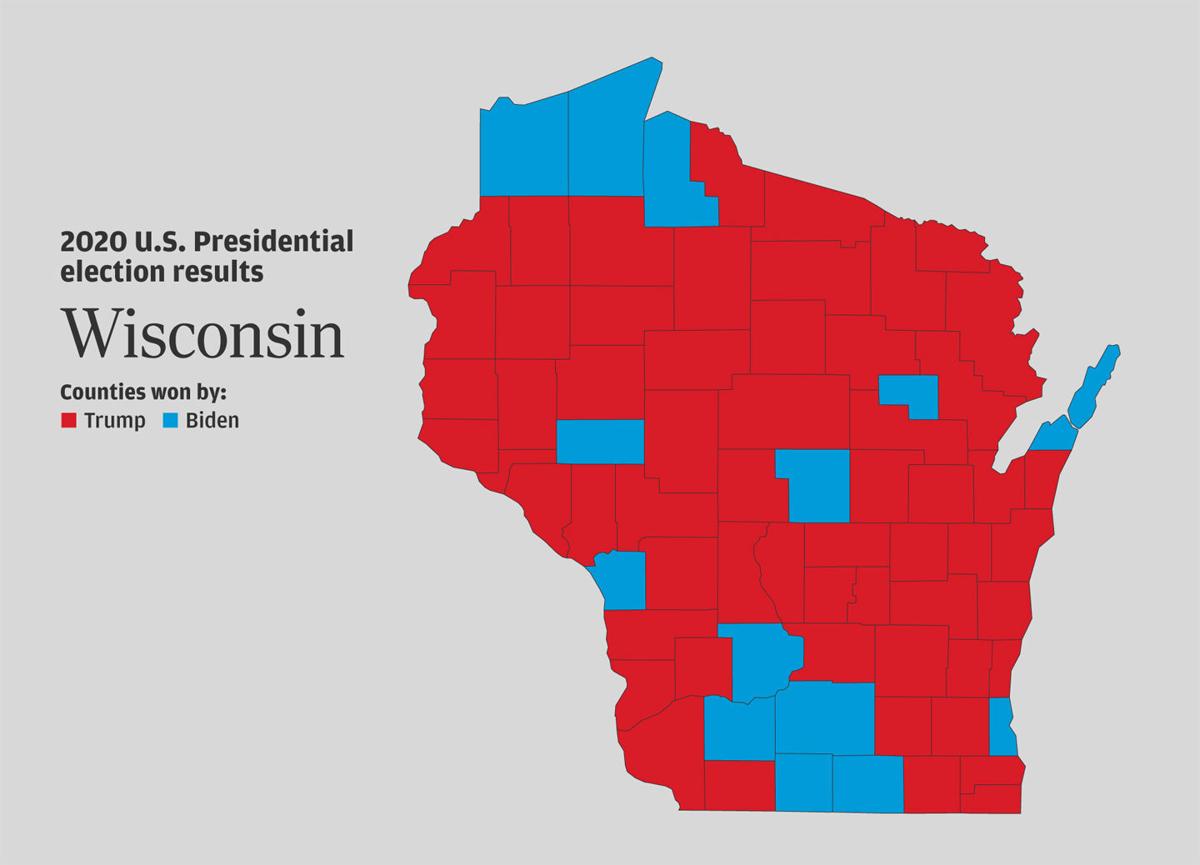 Back in May, which now seems about five years ago, an economist at Moody's Analytics cited Madison as one of 10 American cities best-positioned for economic recovery from the pandemic.
"The most dynamic recoveries may well bypass traditional powerhouses and take place instead in areas that either were or were poised to lead the way in 2020 before everything changed," wrote Adam Kamins, Moody's senior regional economist. "Small college towns" like Madison and Durham, North Carolina, he wrote, are "particularly well-poised for a recovery."
His report measured population density, workforce education levels, and the share of jobs requiring a college or graduate degree.
What put Madison in Kamins' sweet spot is how it combines knowledge industry jobs with low-density living, appealing to employers and workers "in a world in which physical proximity is viewed as inherently risky."
This may seem cold comfort to scores of local business owners and workers who have been economically devastated by the pandemic, but I'd argue it further cements Madison as a beacon of hope for others in the state.
But in a political context, it may mean the opposite. So much of the rest of Wisconsin seems to resent those of us living in what they consider the privileged bubble of the state's capital city.
In the never-ending soul searching we do about Wisconsin's and the nation's hyperpartisan divide, it seems to me that one number — 71 percent — may be at the core of everything.
It represents the share of America's economic activity produced by the 509 counties won by President-elect Joe Biden, while Donald Trump's losing base of 2,547 counties represents the remaining 29 percent, according to a recently updated Brookings analysis.
The divide between "haves" supporting the Democrat and "have nots" backing the Republican widened under Trump. The 472 counties Hillary Clinton carried in 2016 represented 64 percent of the nation's gross domestic product. Biden, in winning Wisconsin by 21,000 votes, prevailed in only 14 of our 72 counties, but had overwhelming margins in the two largest counties that are the state's economic engines — Dane and Milwaukee.
Looking at the partisan divide through this lens of economic vitality, culture war topics such as guns, religion and race all seem, well, secondary.
In its summary, Brookings noted that Trump-voting counties lost ground and rhetorically asked why it matters. Its answer: "This economic rift that is dividing the nation is a problem because it underscores the near-certainty of both the continued clashes between the political parties and continued alienation and misunderstandings."
Granted, none of this is exactly breaking news, but I think the educated liberals who dominate Madison should understand just how deep that alienation is, especially in the past decade or so, and especially in Wisconsin. Stances that seem like common sense in Madison have been successfully framed by GOP forces to look like signs of the apocalypse to hundreds of thousands of voters.
My message to Trump backers for 2021?
Most people who voted for Biden have never wanted to confiscate your guns, only to limit access to the kind of automatic weapons used in murderous rampages, not for hunting.
We have never been especially interested in your religion or how you practice it. Why would you think otherwise? What would be our motive?
On racial justice issues, Biden voters are keener for progress in part because we actually live where those topics are most pertinent and we are less likely to rely only on the negative stereotypes from far-right media.
We all want fewer abortions; we just want them to be safe and legal. Republicans talk incessantly about liberty. Shouldn't women have the "liberty" to make their own health-care decisions?
Speaking of "liberty," why in the world would Democratic Gov. Tony Evers want to take away your "freedom" during a pandemic? What is the political upside for him? He's just been striving to minimize pandemic deaths through masks and other restrictions. Statehouse Republicans only now are talking about taking the crisis seriously.
And on it goes. Former Republican Gov. Scott Walker told the rest of Wisconsin that his was the party of hard-working, common-sense people. If that were true, why do his and Trump's voters make up a shrinking share of the state's economy? Might some of the rest of us also work hard and exhibit common sense?
The GOP recognized long ago that technological transformation and the globalization of trade would devastate family-supporting jobs for those without college degrees. Yet, in the face of that, the most influential and affluent among them wanted to get an ever-larger share of the pie for themselves.
In the 1980s, President Ronald Reagan preached trickle-down economics, the notion that more money in the hands of the rich would eventually benefit the rest of society. This week, Paul Krugman, economist and New York Times columnist, wrote hopefully that 2020 may be the year that "Reaganism" finally died.
It was, Krugman writes, "the belief that (government) aid to those in need always backfires, that the only way to improve ordinary people's lives is to make the rich richer and wait for the benefits to trickle down. This belief was encapsulated in Ronald Reagan's famous dictum that the most terrifying words in English are 'I'm from the government, and I'm here to help.' "
Here's the thing, though. Government, in the end, really did help this year despite Trump. Aid to the unemployed and business loans that can be forgiven — plus direct checks to those most in need — all showed that government can be a gigantic help in a crisis.
Telling Trump voters in outstate Wisconsin that they are being played by wealthy GOP donors who care only about low taxes may be exactly what they would expect from a liberal columnist: "Those condescending Madison elitists just want to tell us how to think."
But I'd ask them to consider where the money that backs state GOP candidates comes from — industry groups that represent owners, not workers, as well as political action committees funded by the uber-rich.
So, here's my New Year's appeal to Trump voters: Be open-minded when I suggest that leaders like Evers and Biden care about you too, and genuinely worry about the future of all Wisconsinites and all Americans.
Why not give leaders who want to help everyone, including you and your children, a chance?
Share your opinion on this topic by sending a letter to the editor to tctvoice@madison.com. Include your full name, hometown and phone number. Your name and town will be published. The phone number is for verification purposes only. Please keep your letter to 250 words or less.