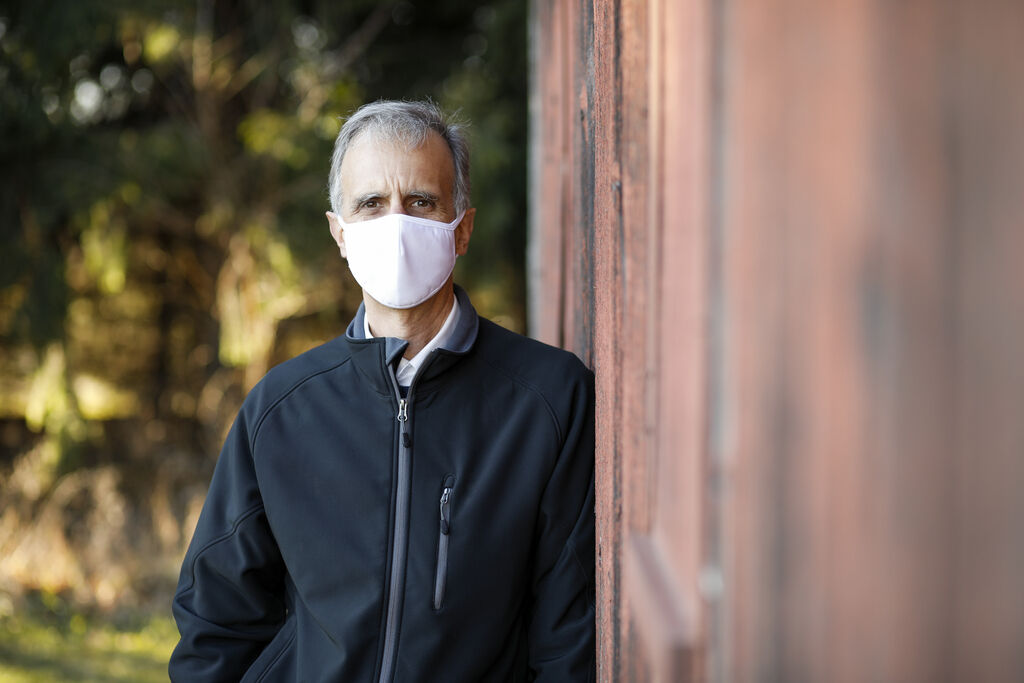 One snowy evening 10 years ago next month, I sat through a two-hour forum of Dane County executive candidates at Covenant Presbyterian Church on Madison's west side.
The five candidates speaking that night, all credible ones, sought to replace Kathleen Falk, who had resigned midway through her fourth four-year term to take a job in the Obama administration.
My column about that forum tried to summarize the "brands" of the five. I noted that Parisi, a Middleton High School dropout, said he was running because he believed "people and programs" had saved him and that he wanted to repay the debt by serving others with what he called his "balanced approach and skill set."
In the decade since, he seems to have been unfailingly on brand, a paragon of political normalcy.
Parisi, who in 2011 was a Democratic state legislator, was elected county executive that spring and has been re-elected twice to four-year terms without an opponent. He likely will have no serious opponent in next spring's election.
Now 60, he could probably have the job as long as he wants, sort of a younger-by-three-decades version of Fred Risser, Madison's ultra-long-serving state senator.
Most descriptions of Parisi, including mine over time, have portrayed him as earnest and low-key. Last winter, a profile in Isthmus by former Mayor Dave Cieslewicz was headlined: "The most powerful man you don't know."
Parisi is neither bombastic nor particularly self-aggrandizing, though he could choose to play it differently given the scope of his influence.
The county budget is much larger than the city budget. The county oversees an immense human services budget as well as the airport, the jail and the zoo. The county also holds sway over land-use and conservation decisions beyond Madison's city limits.
Regarding his style, Parisi follows a pattern of low-key Dane County executives. George Reinke, the first elected county executive in 1973, was an accountant by training and operated as an administrator, not a politician. (I know that first-hand, as I covered Reinke and county government in my first reporting assignment in Madison.)
I asked Parisi this week about his public image. How does he see himself after these years in office?
He paused before answering: "I think, first and foremost, that I am just of this community. This is my home. My parents grew up here, I grew up here, I raised my girls here, and it sounds hokey, but I love my community and I love the people in this community, and I really cherish the relationships I have.
"You know, I went through those stages in my life where you ask the big questions, the meaning of life, why are we here, and what will give you purpose, and for me it's having the ability to make a difference, and this is just how I'm able to do that.
"Everyone does it in their own ways, be it as an elected leader, a journalist, just anyone doing anything as they go about their day just from personal interactions and being kind and helping someone, to being able to move big policy initiatives."
Asked which big initiatives he has prioritized, he pointed to mental health and homelessness.
The county this month is opening the Behavioral Health Resource Center on the south side to connect mental health providers and make it easier for patients. A program called Building Bridges, first piloted in 2014, is a partnership that provides mental health services to schoolchildren.
Among other actions on homelessness, the county partnered four years ago in creating The Beacon, a day resource center for the homeless on the near east side. Not an end-all, Parisi said, but an important step.
Another issue that evokes special passion from Parisi concerns race. He and his wife have two daughters of color, one of whom is African-American. Parisi is immersed in the Black community.
"It's not just in Madison and Dane County, it's throughout the country," he said. "But certainly here, the person who grows up white and someone who grows up as a person of color, those, unfortunately, are two very different experiences.
"At its core, it's about opportunity and the subtle and not-so-subtle racism and prejudice. Even though you and I will never understand what that feels like, we must be aware that it exists."
Otherwise, he added, "How can we help create a community in which everyone feels comfortable?"
As with anyone in public life, Parisi has his critics. Some on the Dane County Board have complained over time that he could work more collaboratively with them, and there have been minor controversies, mostly short-lived.
Which made it surprising when he and Rebecca Bank, chancellor of the University of Wisconsin-Madison, engaged in a high-profile public dispute this fall over UW students returning to Madison. Parisi said UW classes should be exclusively online and students kept away due to the pandemic.
Parisi told me he suspects the UW felt financial pressure to resume in-person classes in part because it had been forced to spend down financial reserves in recent years under pressure from the Legislature.
"It was important to express my feelings because I felt that it was best for the community if they didn't come back" this fall, he said of the students. "That's a decision that's been made and we all continue to work together. There are going to be areas where we disagree, but we can't let that stop us from our working relationship and working together on testing and tracing and enforcement."
He said he speaks regularly and constructively with Blank and UW System President Tommy Thompson.
On the pandemic, Parisi lamented that the Republican-dominated Legislature has thwarted uniform statewide efforts by Democratic Gov. Tony Evers to control the spread of COVID-19 in Wisconsin. Parisi said the federal response has been in some ways worse than no response at all, and that this winter will be difficult.
"As bad as it is in Dane County right now, it's even worse in other parts of the state," Parisi said. "Still, it is very concerning (here). The next few months are going to be an extreme challenge."
That sounds tough but honest. Not hokey at all.
Share your opinion on this topic by sending a letter to the editor to tctvoice@madison.com. Include your full name, hometown and phone number. Your name and town will be published. The phone number is for verification purposes only. Please keep your letter to 250 words or less.