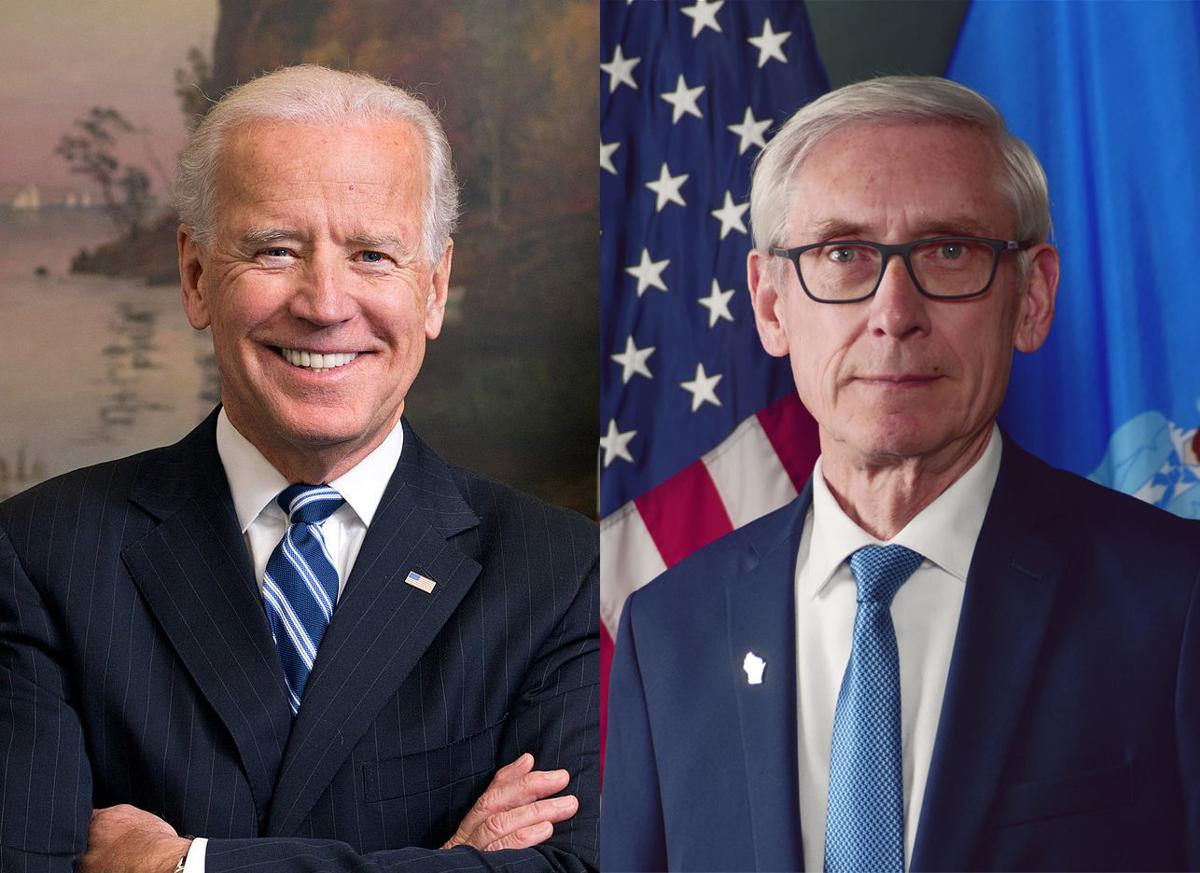 A boyhood friend of mine is an avid hunter and fisherman who has lived near the town of St. Germain in Vilas County for decades. He's pretty much your quintessential, flannel-shirted north woods outdoorsman.
Before the election he posted a yard sign endorsing peace and civility and understanding — the type you see often in Madison — with no mention of politician or party. Yet a long-time neighbor he had considered a friend soon posted a picture of the sign on Facebook and alleged there was, God forbid, a Democrat in their midst.
In 2020, I guess such sentiments are instant reveals to the Donald Trump crowd.
Back in Madison, I have a collection of regular right-wing column critics whose emails get automatically sent to my junk mail folder. A sample subject line after Biden was declared the president-elect read: "U stole the election, with your criminal polls that suppressed the vote and voter fraud!! MKE (Milwaukee) is one of the most corrupt and illiterate cities in America. Run by Dems. We aren't done yet!" (We all know what "illiterate" is code for, don't we?)
In many corners, there is an intense pressure to try for reconciliation and understanding. In news coverage too, there appears pressure to achieve what seems an artificial balance in describing the ferocious divisions that now transcend politics and are more broadly part of American culture.
But here's my thesis for today: Given the utterly unprecedented election denialism rampant even among Republicans who know better, isn't it definitively clear that only one side is actually batshit crazy?
In President-elect Joe Biden and Wisconsin Gov. Tony Evers, voters elected low-key, experienced center-left leaders who yearn to govern collaboratively. Both have been met, early and often, with the political equivalent of middle-finger salutes by GOP foes.
Can we stop pretending that both sides are culpable?
Paul Krugman, the New York Times columnist, has for years denounced what he calls "bothsidesism" in news coverage. In 2016, Trump could defraud business partners, bribe a prostitute and talk about grabbing women's crotches, but hey, what about Hillary's emails?
A newer version is Trump publicly undermining the integrity of the election for months while GOP allies connived to delay counting of mail-in votes and, voila, the process drags on, so there must be something shady, right?
This problem is not limited to those who inhabit the fantasy world of QAnon, Fox News and Rush Limbaugh. The Trump brain trust knows that repeating lies long enough gives them some hint of legitimacy in the actual world.
I am not sure what the adults in the room can do to counteract this other than keep electing leaders like Biden and Evers.
The president-elect's tone has been masterful since the race was called. He talks about one America, not a blue-state or red-state America. He focuses on COVID-19 and avoids getting drawn into the silliness. It is the right thing to do but must require great self-restraint.
In a post-election podcast, Ronald Brownstein, senior editor of The Atlantic, said he thought only Biden among Democratic candidates for president could have defeated Trump this year. Brownstein said Biden, as an experienced, nonthreatening centrist, succeeded in rebuilding the "blue wall" in Midwestern states that included Wisconsin, something he thought others could not have done. That was essential, he said, because Democrats have not completed their long-term demographic ascendency in Sun Belt states.
Trump apparently agreed. The president risked impeachment over his failed effort to smear Biden by trying to blackmail Ukraine for political dirt on the president-elect's son Hunter. Trump clearly feared Biden.
For all the intraparty tension between moderates and leftists, the Democratic Party still presented voters a perfect combination of Biden's good-guy, everyman persona and the glass-shattering energy and charisma of Kamala Harris.
Both are normal, smart, emotionally stable people in the tradition of our best leaders, equipped to collaborate and govern effectively.
The same applies to Evers. As I've often written, he was elected as a relatable and down-to-earth former educator from outside Madison. Like Biden, he exhibits none of the narcissism so characteristic of Trump, who has apparently become a super-spreader for that behavior inside the GOP.
At every turn, majority Republicans in the Wisconsin Legislature have sought to block any success by Evers even when it violated democratic (small "d") principles.
Even this week, Wisconsin's election results and the state's fight against COVID-19 each illustrate, sadly, the Trumpish character of our state's GOP.
First, on the election. Biden unofficially leads by about 20,500 votes, or 0.6 percent, and the Republican Legislature has no role in certifying elections. Wisconsin's top election official has said there is no evidence of systematic or widespread election issues here.
Still, Assembly Speaker Robin Vos, who always seeks to project himself as some kind of Republican co-governor, called with fanfare for a legislative committee to investigate possible voter fraud.
A Vos statement said: "I am directing the committee to use its investigatory powers under Wisconsin SS 13.31 to immediately review how the election was administered. With concerns surfacing about mail-in ballot dumps and voter fraud, Wisconsin citizens deserve to know their vote counted."
"Concerns surfacing?" From whom, exactly? Trump? Talk radio? There is no evidence of any problem, but hey, let's assail the integrity of election officials anyway.
Vos employed a similar verbal technique in the face of the worsening pandemic in Wisconsin. For months, Evers has been the somber grownup, encouraging mask-wearing, social separation and intelligent restrictions on public gatherings. Vos and his allies, meanwhile, fought Evers incessantly and sought to weaponize COVID against him with populist nonsense about liberty and government overreach.
This week, Evers urged in a speech with a crisis tone that people stay home. Vos' response: "People want us to stop arguing about COVID. They want us to work together."
Please don't tell me any of this is just politics as usual.
Share your opinion on this topic by sending a letter to the editor to tctvoice@madison.com. Include your full name, hometown and phone number. Your name and town will be published. The phone number is for verification purposes only. Please keep your letter to 250 words or less.