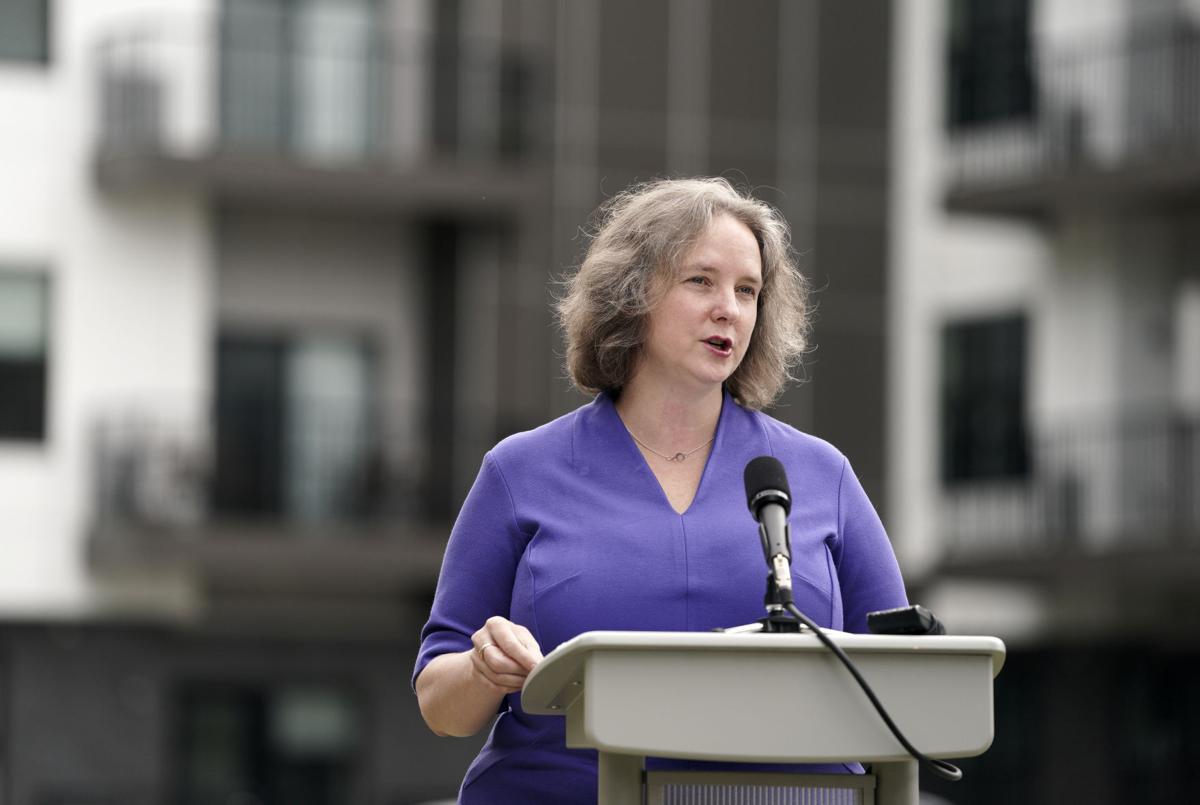 During some slower-news autumns over my decades in Madison, the debate about the city's next operating budget became a really big deal.
It can, after all, be a momentous policy document pitting the most aspirational liberals — most from in and around the central city — against others that make up a left-of-center citywide population that regards itself as big-hearted, open-minded … and pretty nearly fully taxed.
The true lefties imagine Madison as a laboratory for innovation, a mecca for progressivism, while others regard it simply as a terrific city with quality basic services and forward-leaning social services that make it an empathetic community at heart.
This fall, you can add our once-a-century pandemic and attendant economic fallout to that backdrop, plus the fact the city made national headlines from destructive local protests over racial equity.
That might seem likely to make this fall's budget process a combustible one.
Yet, not so much. At least it doesn't feel like it will be deeply contentious.
Perhaps it has something to do with our preoccupation with rejecting Donald Trump.
As evidence, Dane County leads the state in its pace of early voting. Say what you will about the fierce loyalty of Trump's base. After the manner in which Trump has defiled the presidency, Madison is filled with people who would crawl across broken glass to vote him out without even feeling the shards.
So when Mayor Satya Rhodes-Conway released her proposed city budget this week, one that has modest service reductions, modest city employee furloughs, and a modest tax increase ($37.46 on the average home), the $349.1-million package feels pretty much like what the city will want.
We talked the day after the mayor released her plan.
"I really feel, Paul, Madison provides platinum-level service on most of the basic government functions, and there may be some areas that we're going down to gold, but I don't think there's going to be a huge impact. It might take a little longer for a project to get done … but I think mostly people are not going to notice."
Much about being mayor these days, including building a budget with a $16.5-million revenue gap from COVID-19, is not what Rhodes-Conway expected when she unseated iconic predecessor Paul Soglin early last year. "It was a really difficult budget to put together," she said. "I think we did the best we could, but there's a lot of hard choices represented in it."
How would you have the average Madison taxpayer see it, I ask?
"The really big picture is that we are trying very hard in this budget to maintain the most basic core services that our community relies on, and I include in that the community services that we fund," she said, referring to money for neighborhood centers, housing assistance, child care and senior programming.
"That's the only area that we didn't ask to present with cuts. I don't think our community can afford to take cuts in the agencies that have been so critical in getting families through the COVID crisis."
Rhodes-Conway said that her choice to impose two to four days of furloughs for the city's 3,000 employees rather than laying some of them off is important to the Madison economy.
"In addition to just not wanting to have to do that to my employees," she said, "I think it's also important that institutions that are able to keep people employed in this time do so, because not doing so has a ripple effect in a very negative way through the community."
Rhodes-Conway noted that her budget does include layoffs of six or seven full-time equivalent positions in the parking utility.
You'll likely hear more about layoffs of those city parking attendants, whose unit has lost some 80 percent of its revenue. A letter to alders by parking utility employees and the AFSCME-affiliated city employees association denounced the move as "disaster capitalism" that targets city workers who are among the lowest paid. Rhodes-Conway said she has pledged to help them find other jobs in or outside city government.
Clearly, the issue most fraught during Rhodes-Conway's time in office so far has surrounded policing.
The tension is palpable between a department revered for decades as modeling a humane approach to community and against the views of many in the African-American community — and especially outspoken Black Lives Matter protesters of all races — who think the department needs major, even radical, reform.
The mayor has been criticized by both sides and spoke to the subject: "We are using this budget to both think about police reform, but more importantly, to reimagine the delivery of public safety from the city and to start to invest in alternative ways to create public safety outside of the Police Department."
Rhodes-Conway includes $350,000 for a pilot crisis intervention team program run from the Fire Department that she said will likely include community paramedics and trained crisis workers. It's designed to take some calls away from police, moving toward what she called an intervention model and away from a law enforcement model. She said that approach has been working in cities such as Denver and Eugene, Oregon.
She also included about $451,000 for a new office the City Council created that adds a layer of oversight to the Police Department.
She proposes using $8 million from a "rainy day" fund to balance the budget. "It's storming, after all, and that's what the fund is for."
She said that amount was determined by calculating losses from transit revenue, hotel room taxes, parking fees and other areas that should recover after the pandemic. "How can we responsibly use this one-time money and not create a bigger problem for ourselves next year?" was the question she and her staff asked themselves.
I asked how the budget reflects her priorities, how it differs from those of other Madison liberals who also wanted to be elected mayor last year? Rhodes-Conway pointed to her emphasis on affordable housing, transit with progress toward bus rapid transit, and a "green" jobs program.
Maybe I am missing something, and the council has yet to submit and consider amendments, but given the backdrop of chaos at the federal and even the state level, her plan strikes me as in sync with what most Madisonians want.
For drama, there is plenty elsewhere.
Share your opinion on this topic by sending a letter to the editor to tctvoice@madison.com. Include your full name, hometown and phone number. Your name and town will be published. The phone number is for verification purposes only. Please keep your letter to 250 words or less.
Catch the latest in Opinion
Get opinion pieces, letters and editorials sent directly to your inbox weekly!